MICE / Events in Kosovo and Balkan
Looking for professional event planning and logistics support in Kosovo and the Balkans? Look no further than Balkan Destination, a trusted and experienced Destination Management Company (DMC).
At Balkan Destination, we specialize in organizing events, conferences, incentive programs, fairs and special group programs in Kosovo and the entire Balkan region. Our team offers a comprehensive range of MICE (Meetings, Incentives, Conferences, and Exhibitions) services, ensuring a seamless and unforgettable experience for our clients. Our services include venue selection, hotel and accommodation reservations, transportation arrangements, recreational activities, social and cultural day events and excursions, gala dinners and exclusive parties, special performances, team building activities, and much more. We leverage our extensive knowledge and expertise to find the most suitable hotels with perfect meeting facilities for your event, and we propose exciting programs and carefully planned off-site activities. Whether you need assistance with organizing a meeting, conference, event, or incentive program, we are here to professionally guide you every step of the way, ensuring total satisfaction. Our team can provide a wide range of services, including training room setup, sound system equipment, technical equipment, translations, and simulant translators for various languages such as Albanian, Serbian, English, German, Italian, French, Spanish, and more. We also take care of various printing needs, restaurant arrangements, coffee breaks, water and drinks, accommodation, transportation, and even combinations of seminars with other activities and tourist visits to specific places. So, if you're planning an event in Kosovo or anywhere in the Balkans, let Balkan Destination be your trusted partner. Contact us today for a personalized and professional approach to event planning and logistics. Let us make your event a memorable success!
Contact us for offers at: contact@balkandestination.com or 0038349313001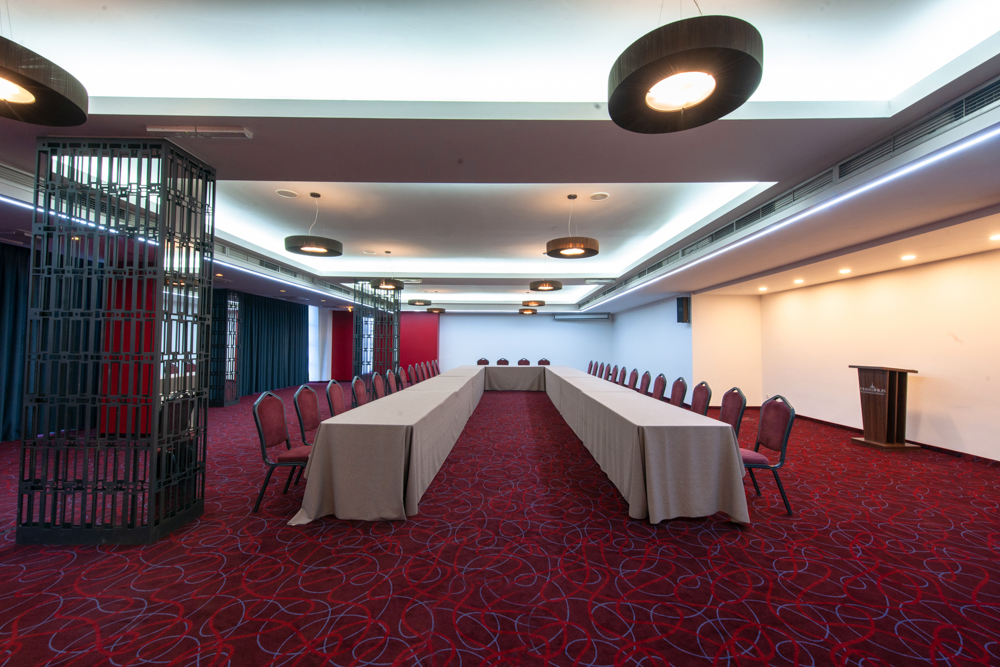 Hotel Name: Hotel Sirius 4* Distance from Airport: 16 km, Location: Pristina City Centre Distance from Central Square
See more
Team Building Activities for your Staff with Balkan Destination
At Balkan Destination, we specialize in creating awesome team building activities that will not only boost morale but also enhance productivity in your workplace. Our programs are designed to bring your staff closer together, foster better communication, and create a positive work environment.
Whether you're looking for outdoor adventures, creative workshops, or interactive challenges, we have a wide range of options to suit your team's preferences and goals. From exciting treasure hunts in ancient cities to thrilling outdoor sports activities in breathtaking natural landscapes, our team building activities offer something for everyone.
Why choose Balkan Destination for your team building needs? Our experienced staff will tailor the activities to meet your specific requirements and ensure maximum engagement from your staff. We understand that every team is unique, and we take pride in customizing our programs to fit your company's culture and objectives.
Not only will our team building activities provide a fun and memorable experience, but they will also foster important skills such as teamwork, problem-solving, and effective communication. These skills will undoubtedly translate into improved productivity and a more motivated workforce.
So, if you're ready to take your team to the next level, contact Balkan Destination today and let us create an unforgettable team building experience for your staff. Trust us, your employees will thank you for it! #teambuilding #productivityboost #happyworkplace #BalkanDestination