Grand Tour of Balkan Destination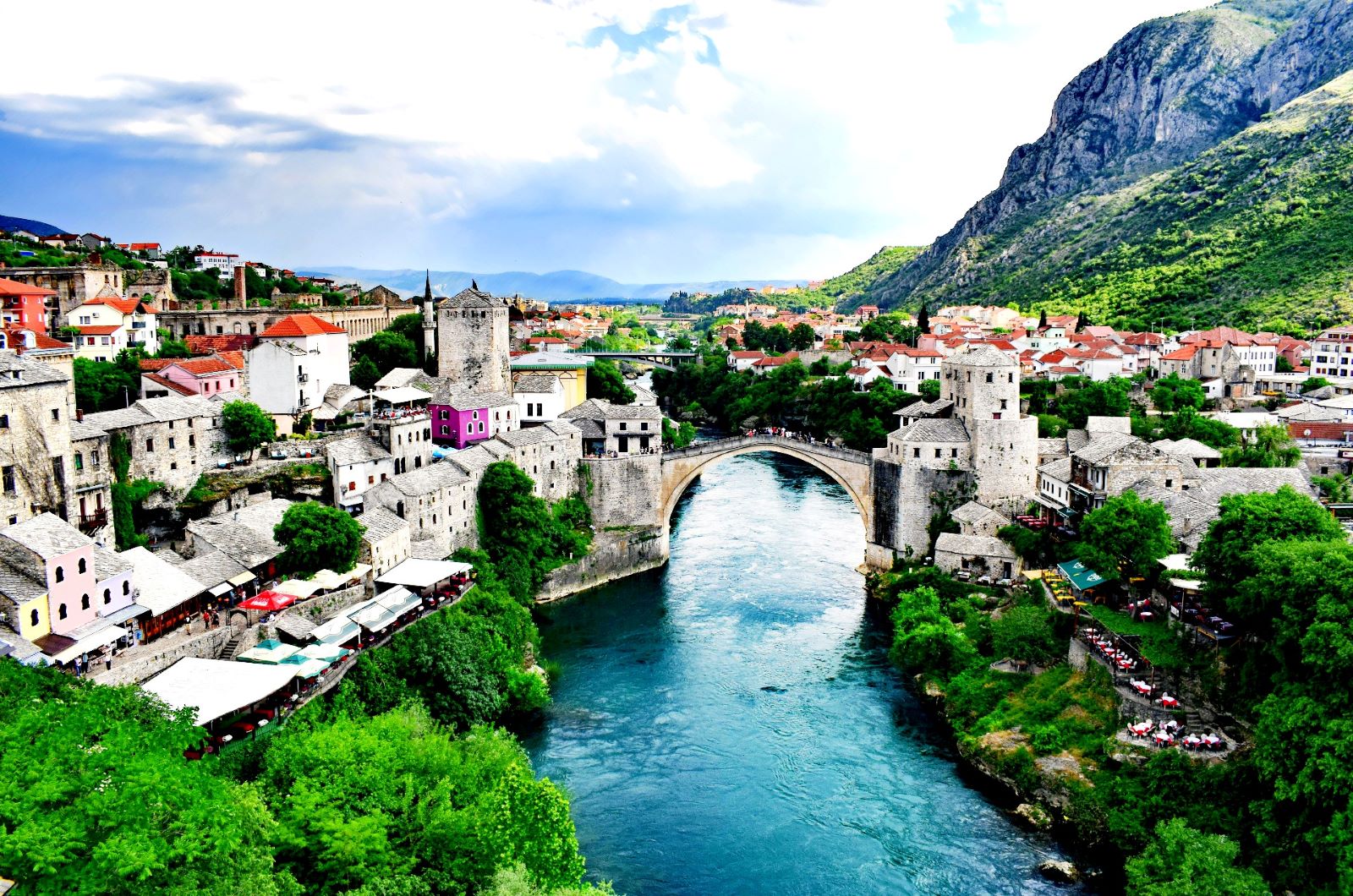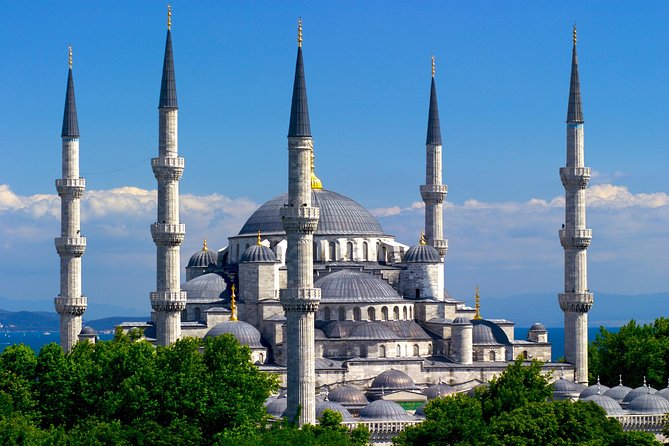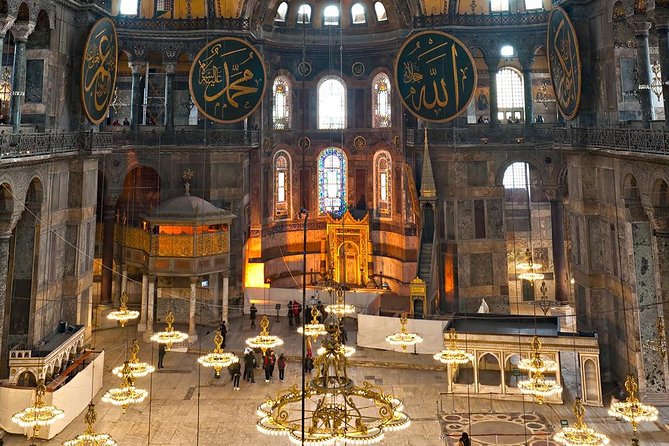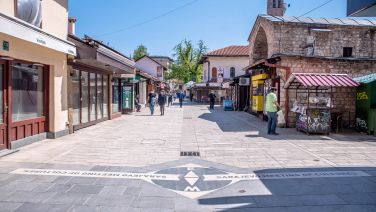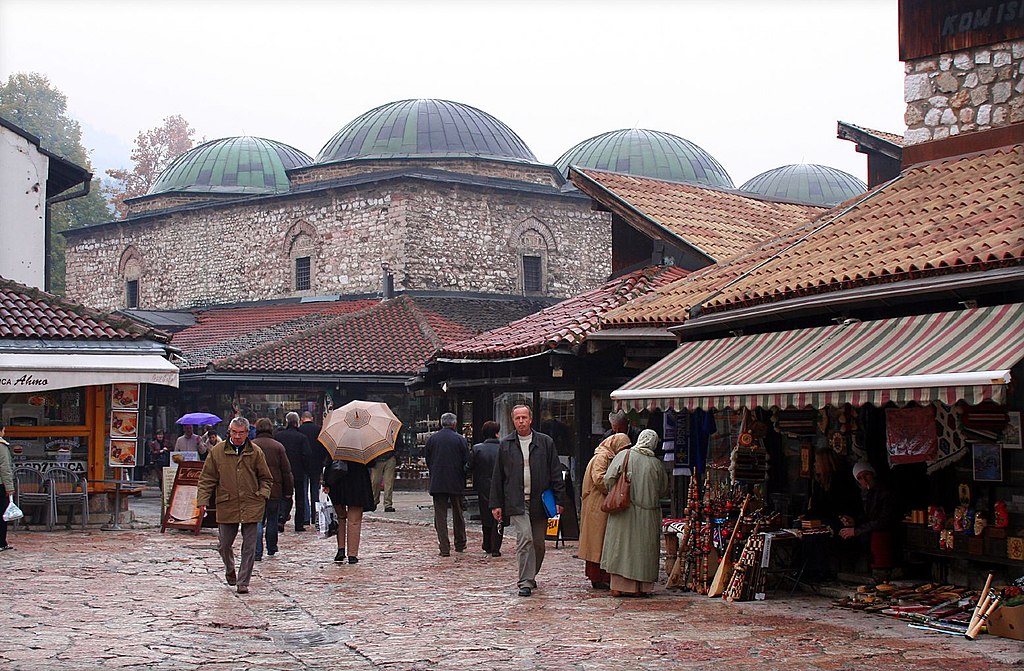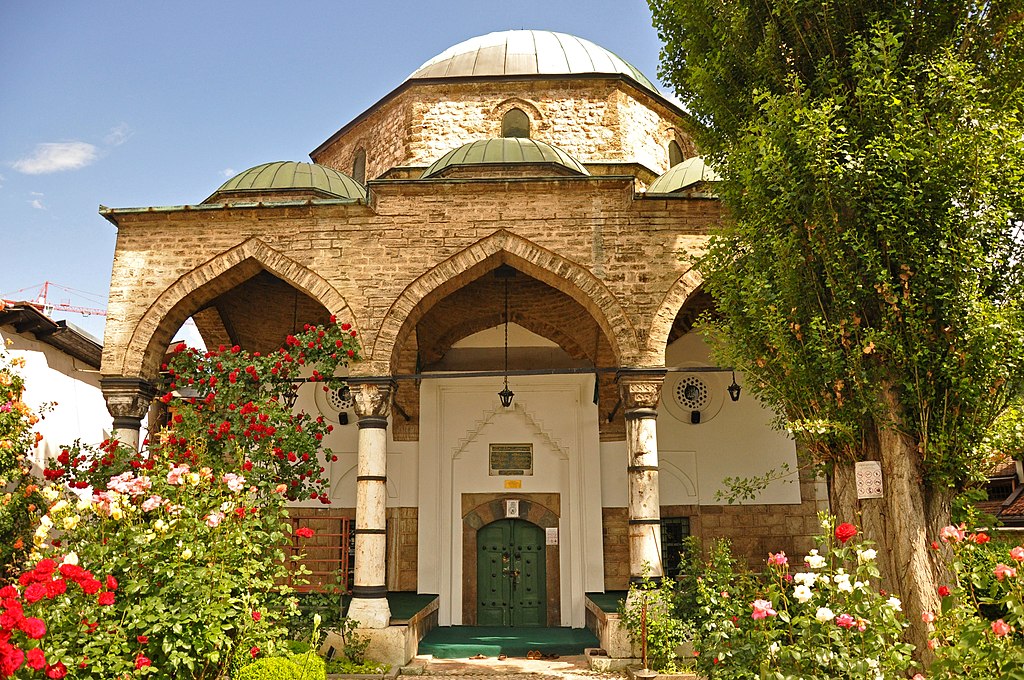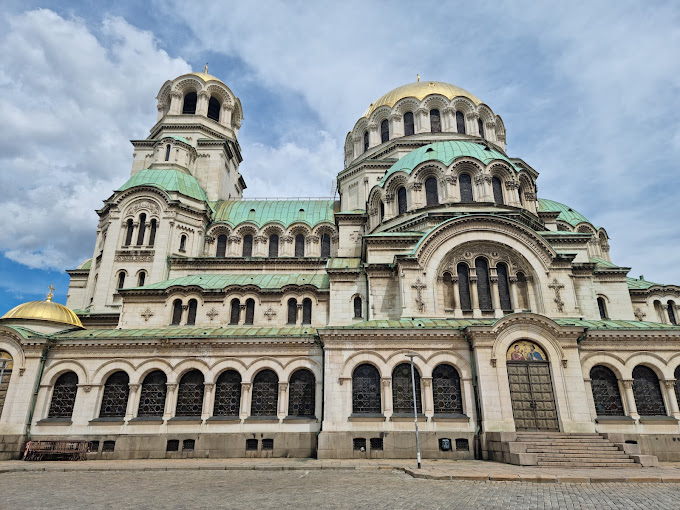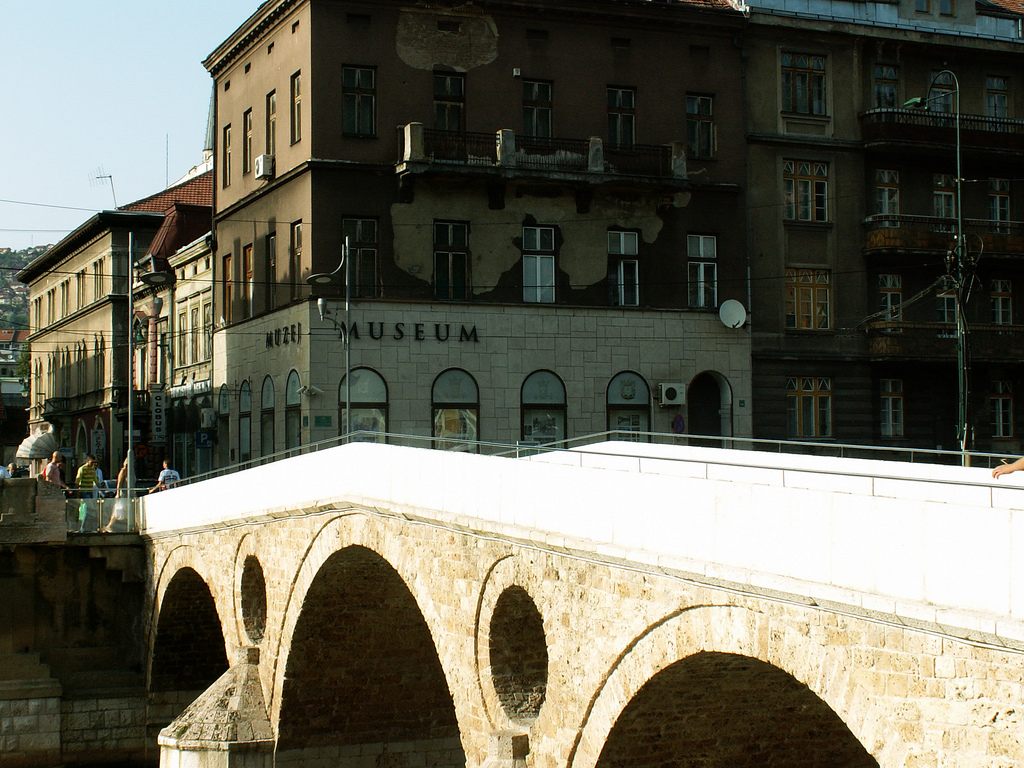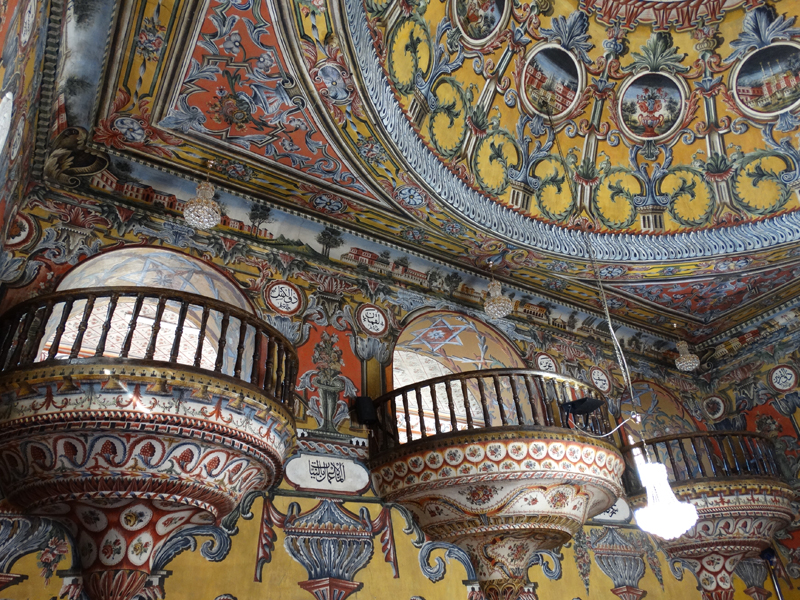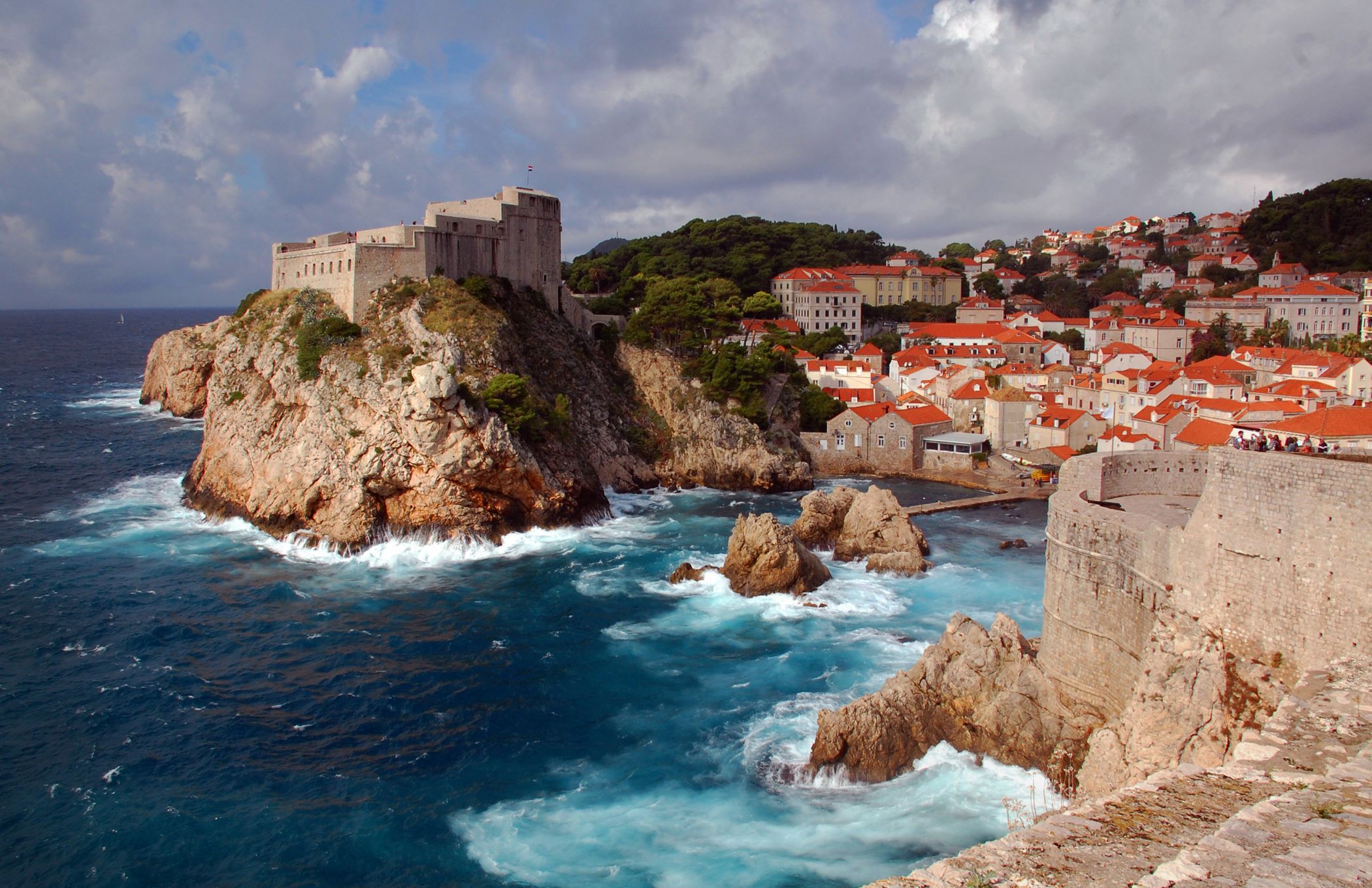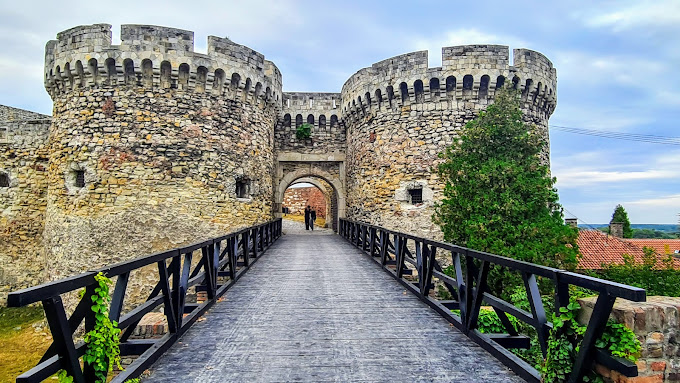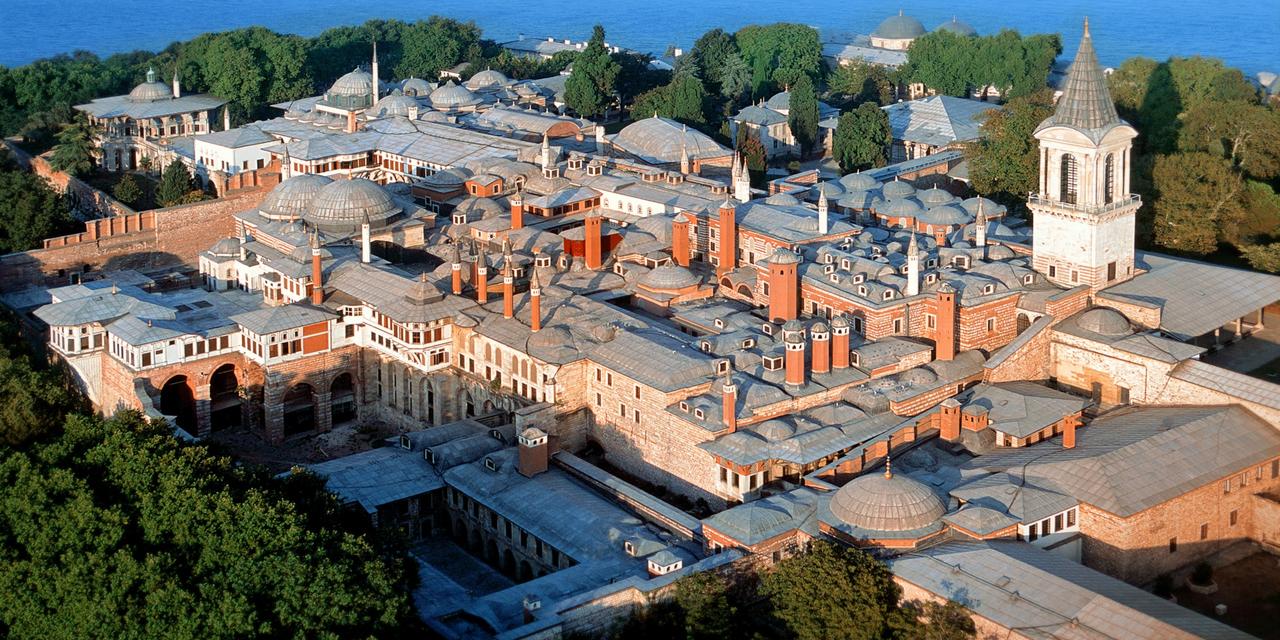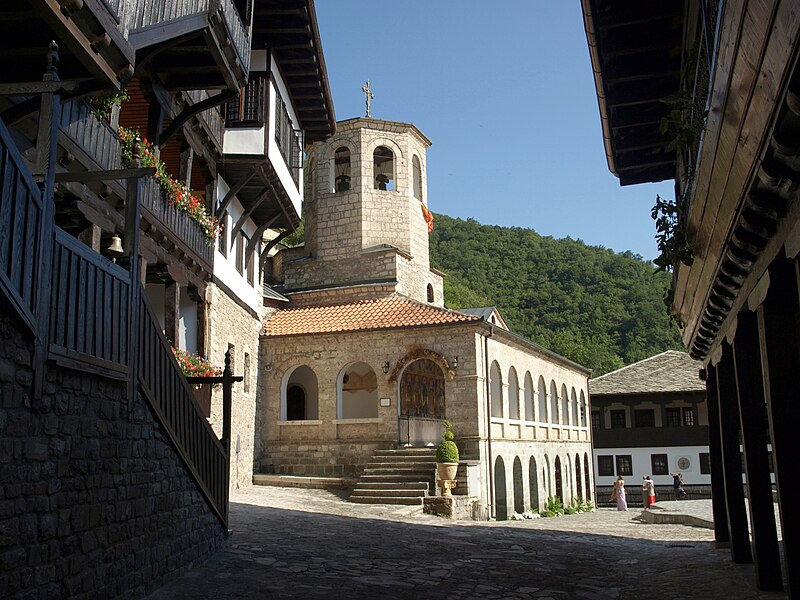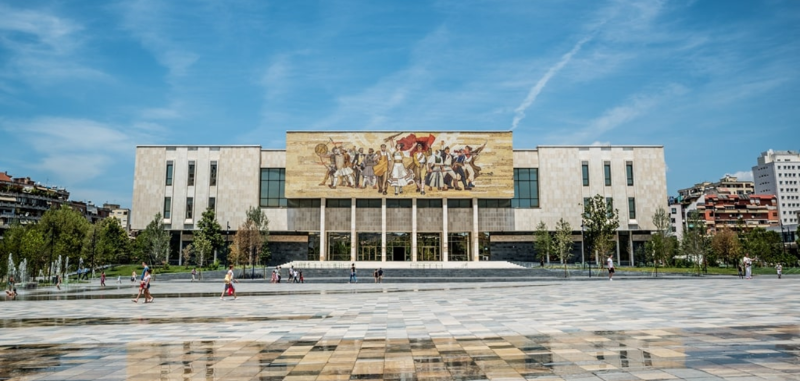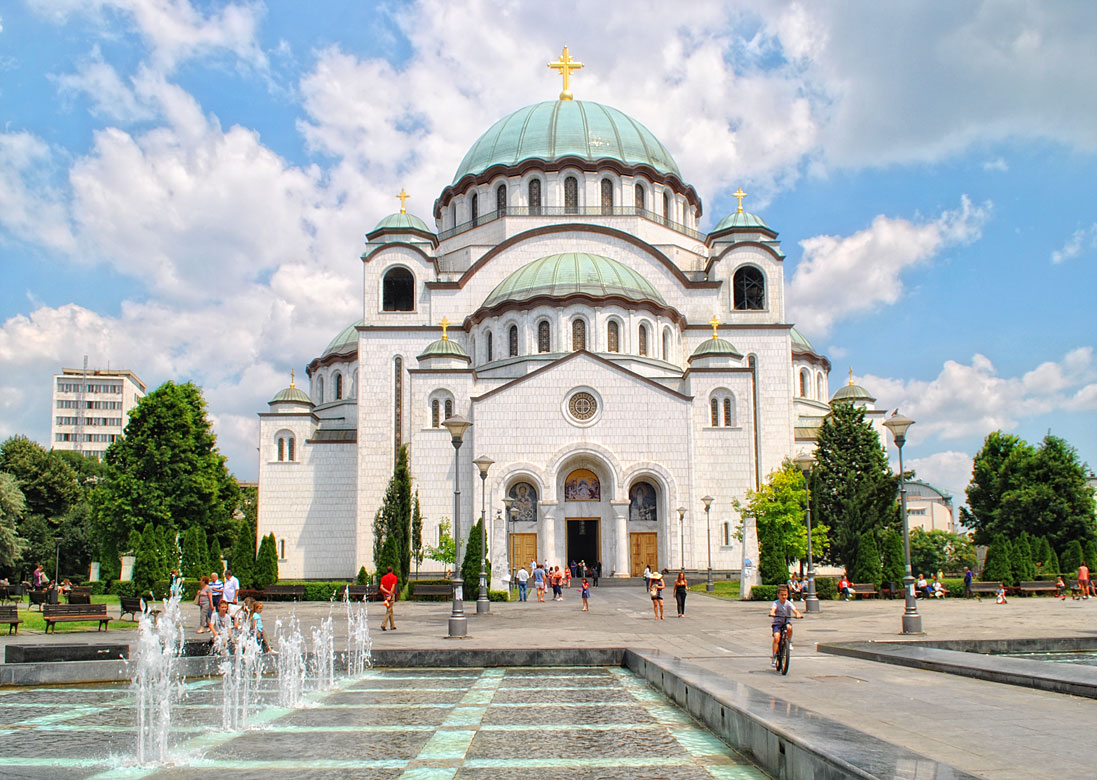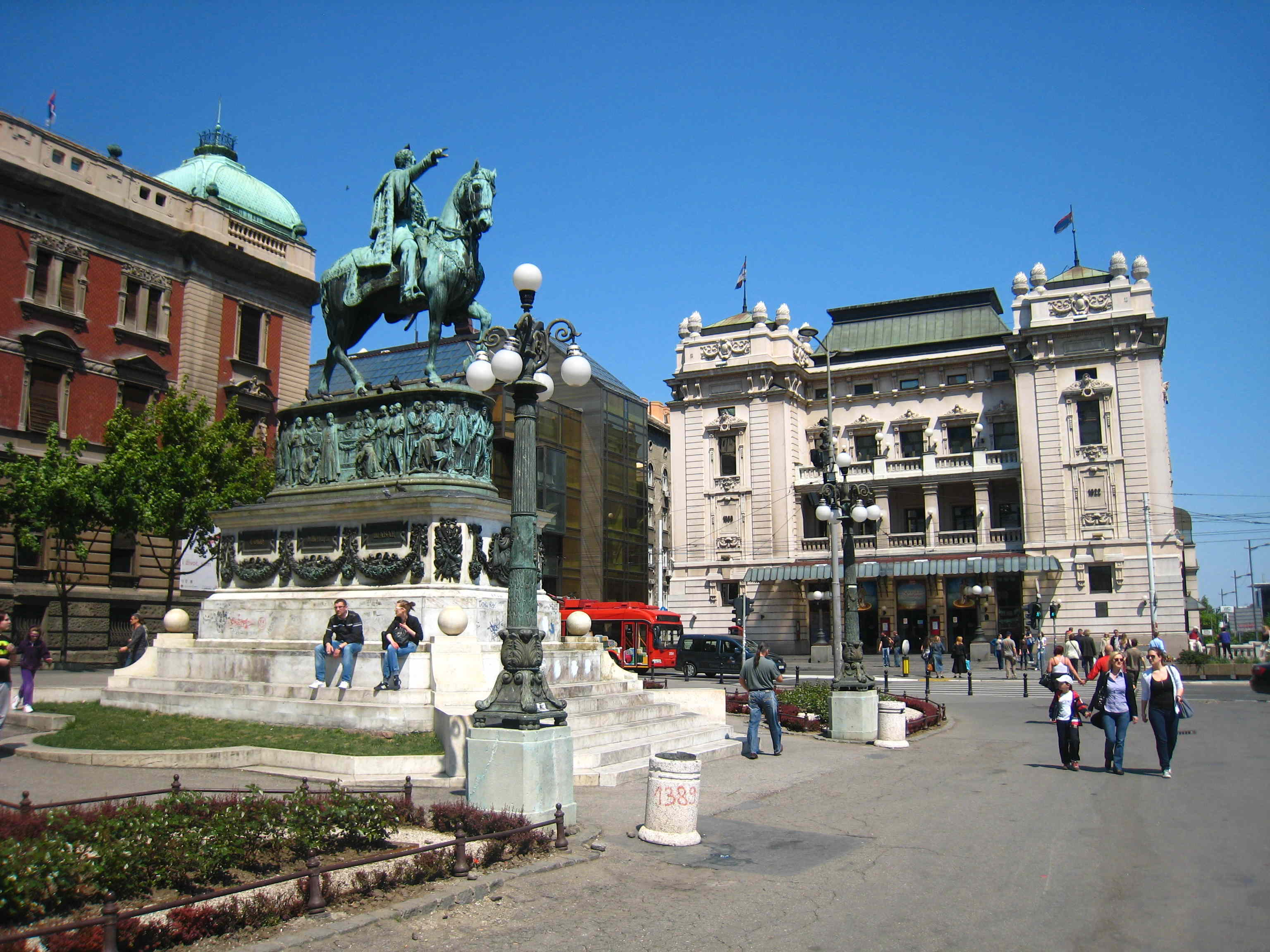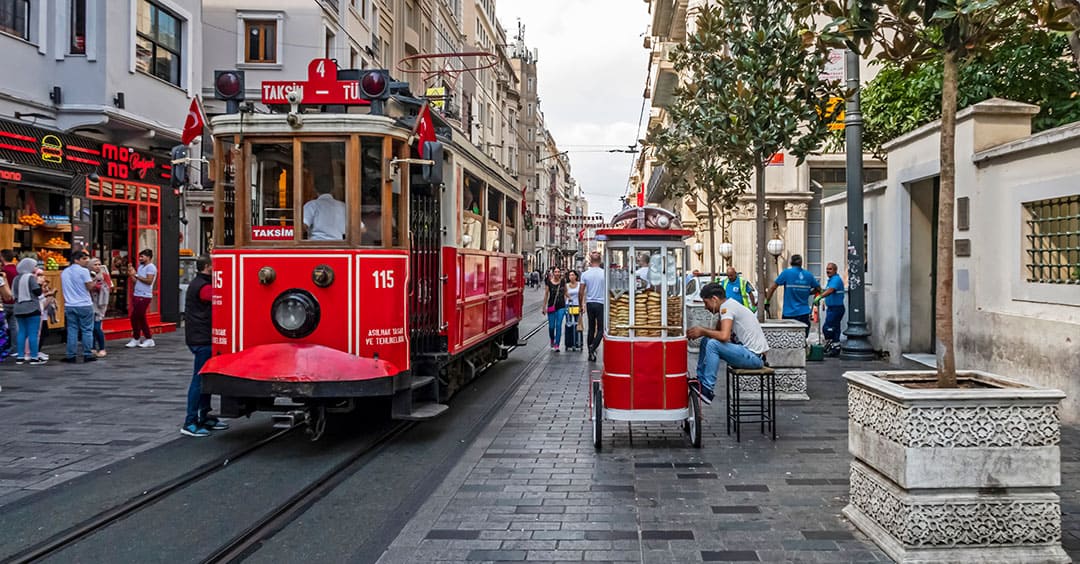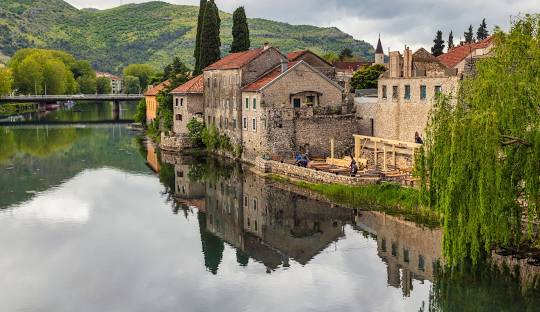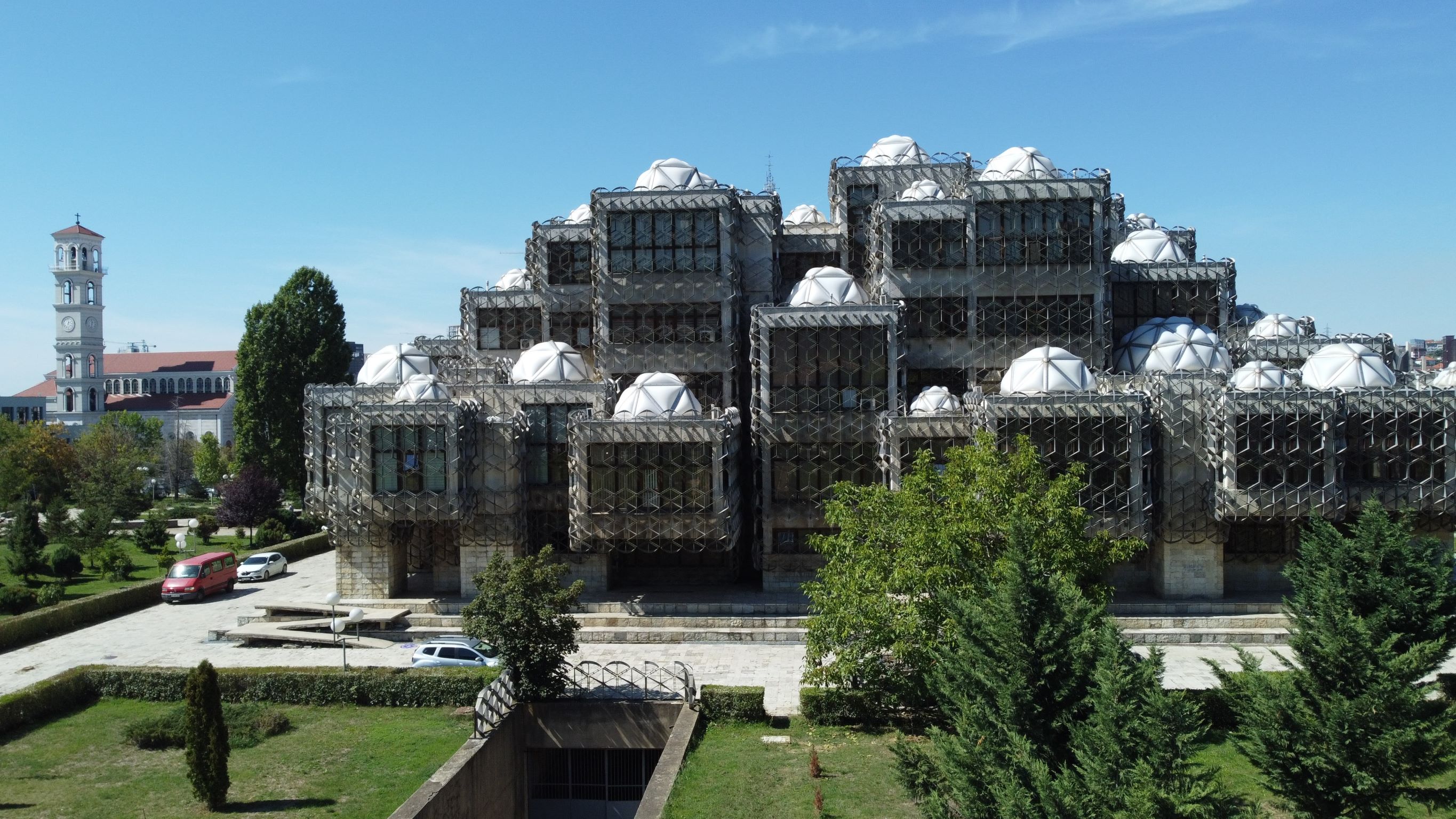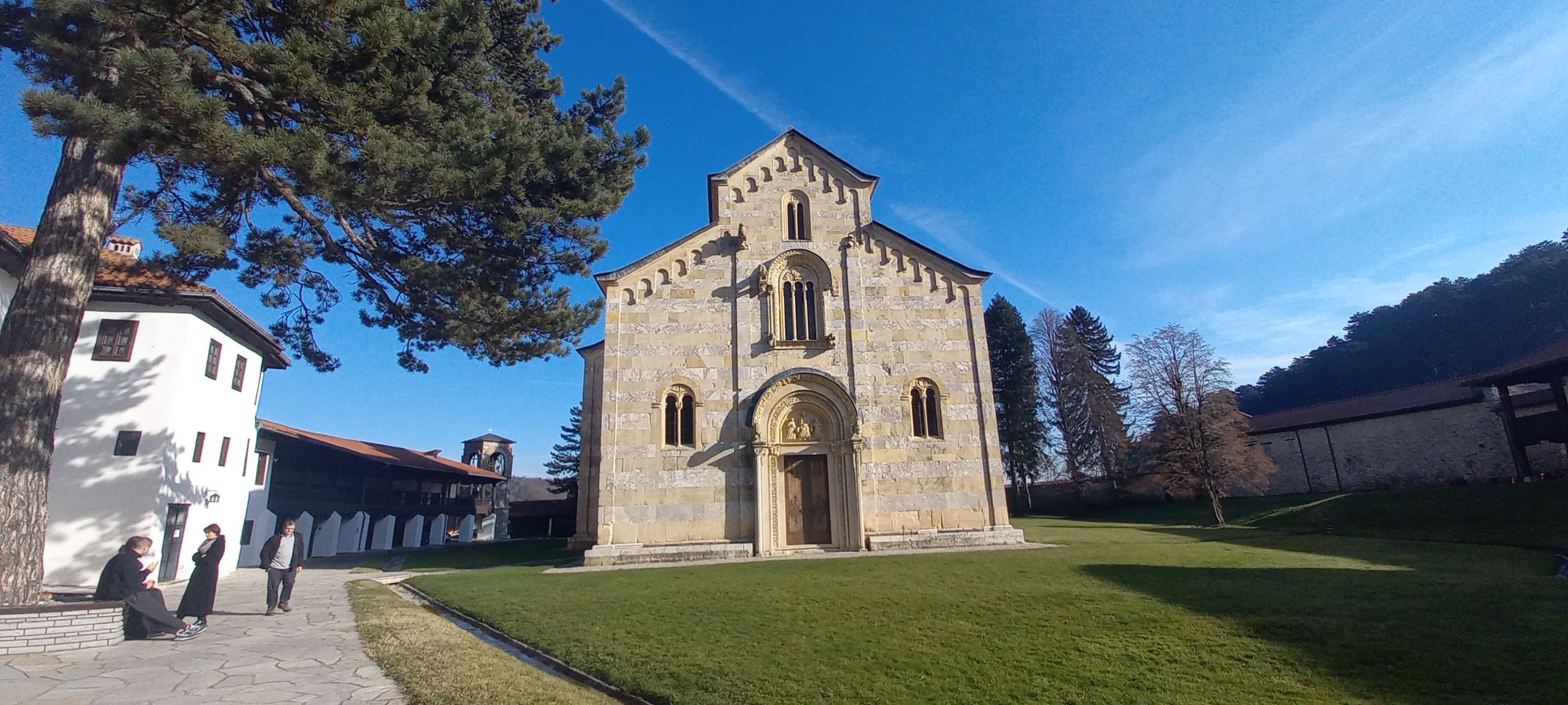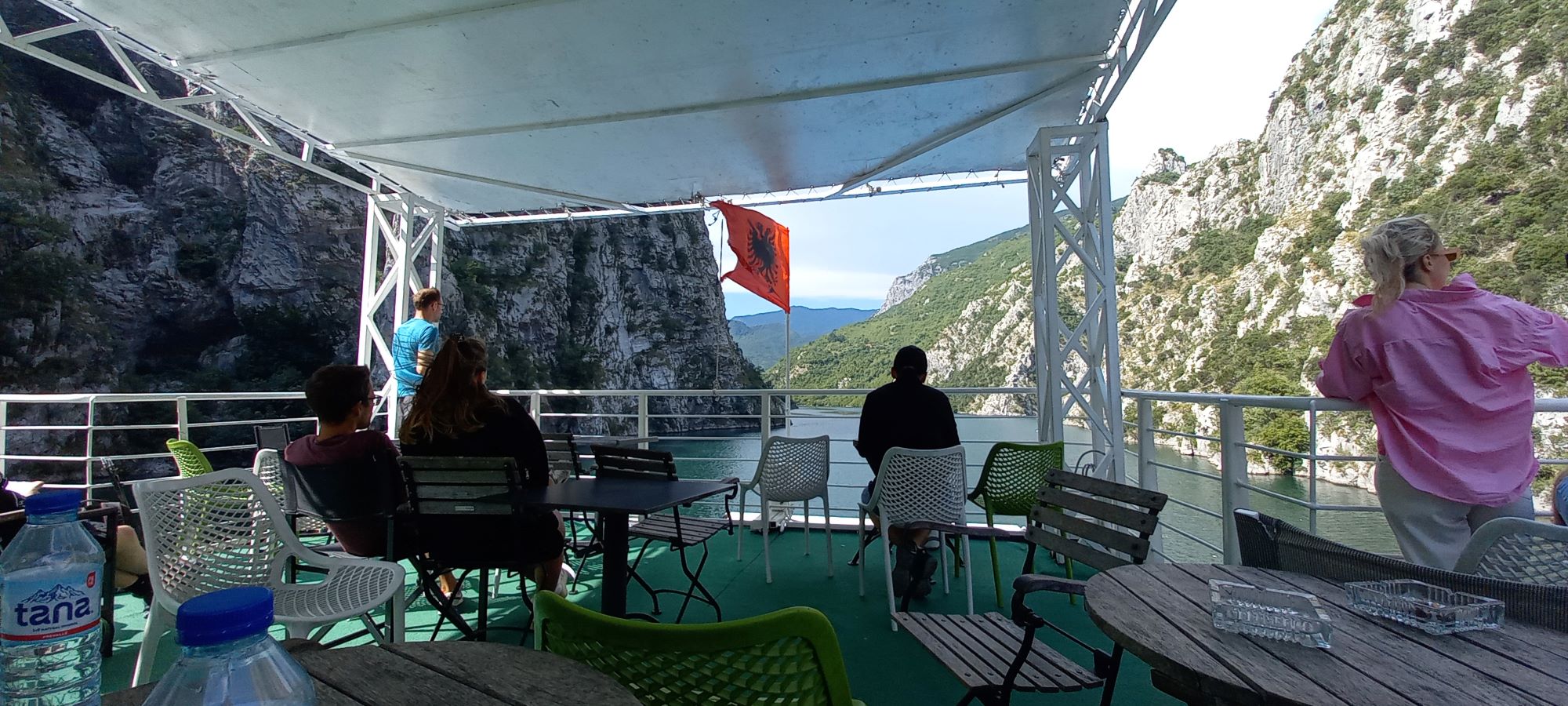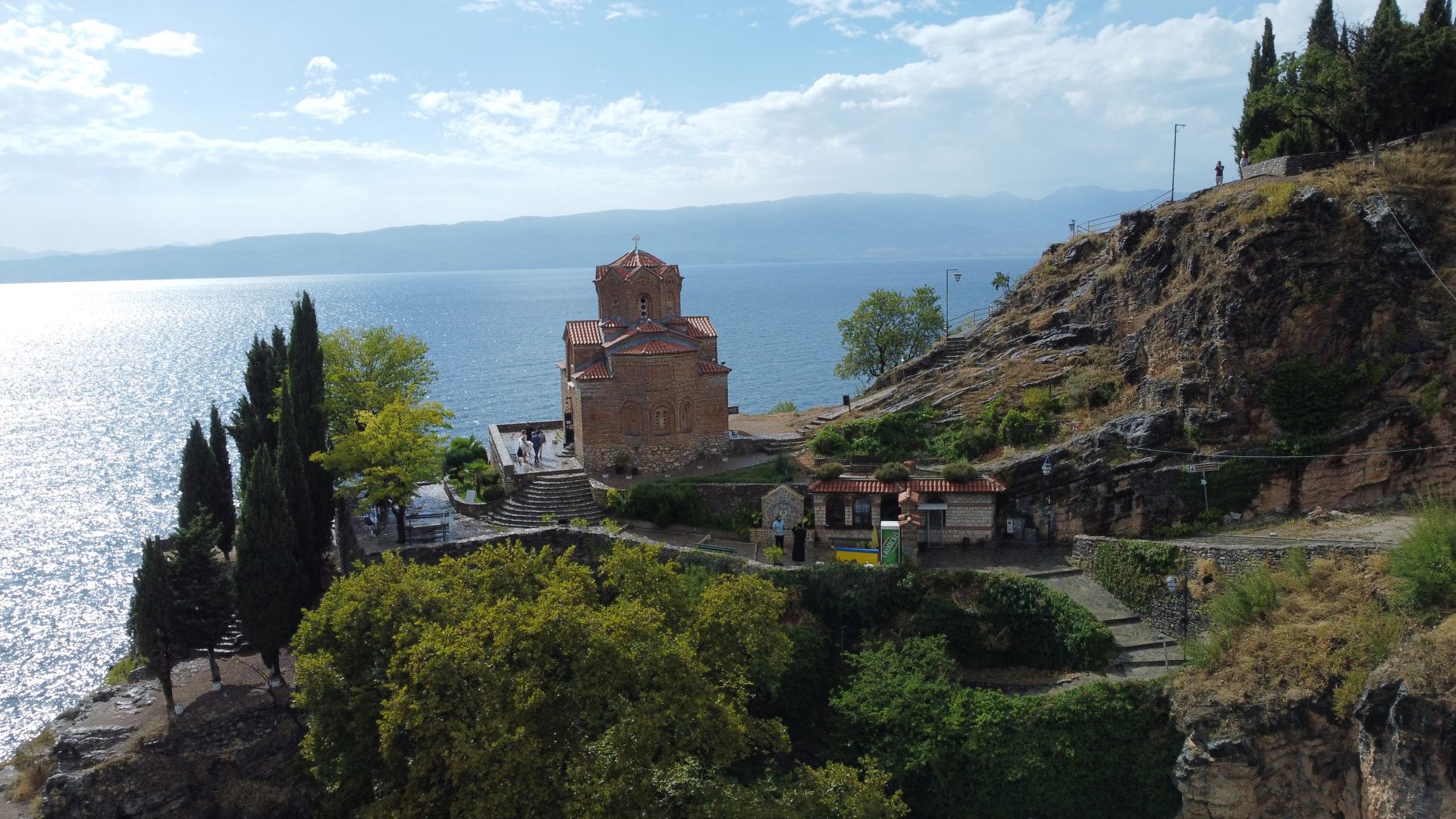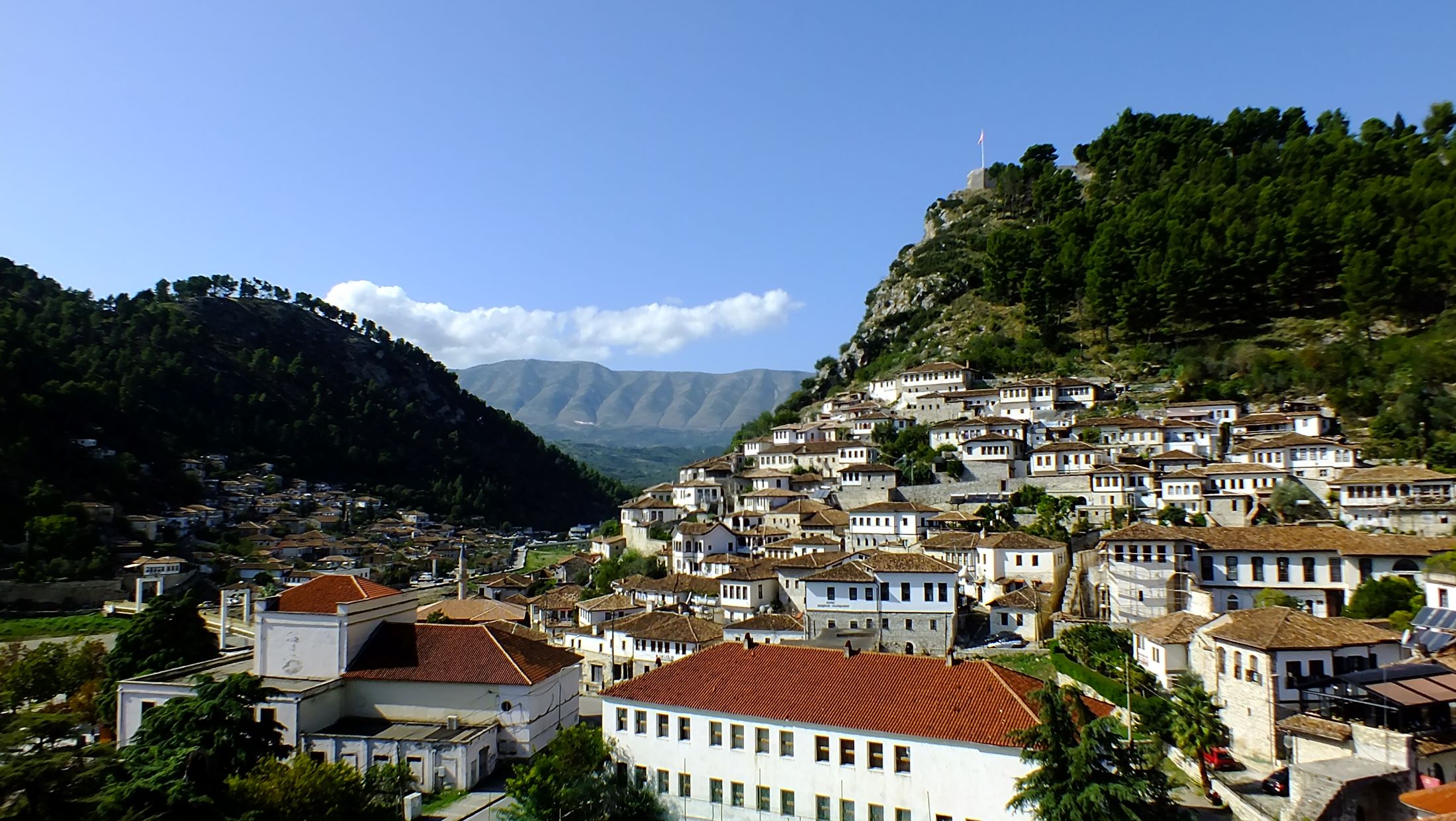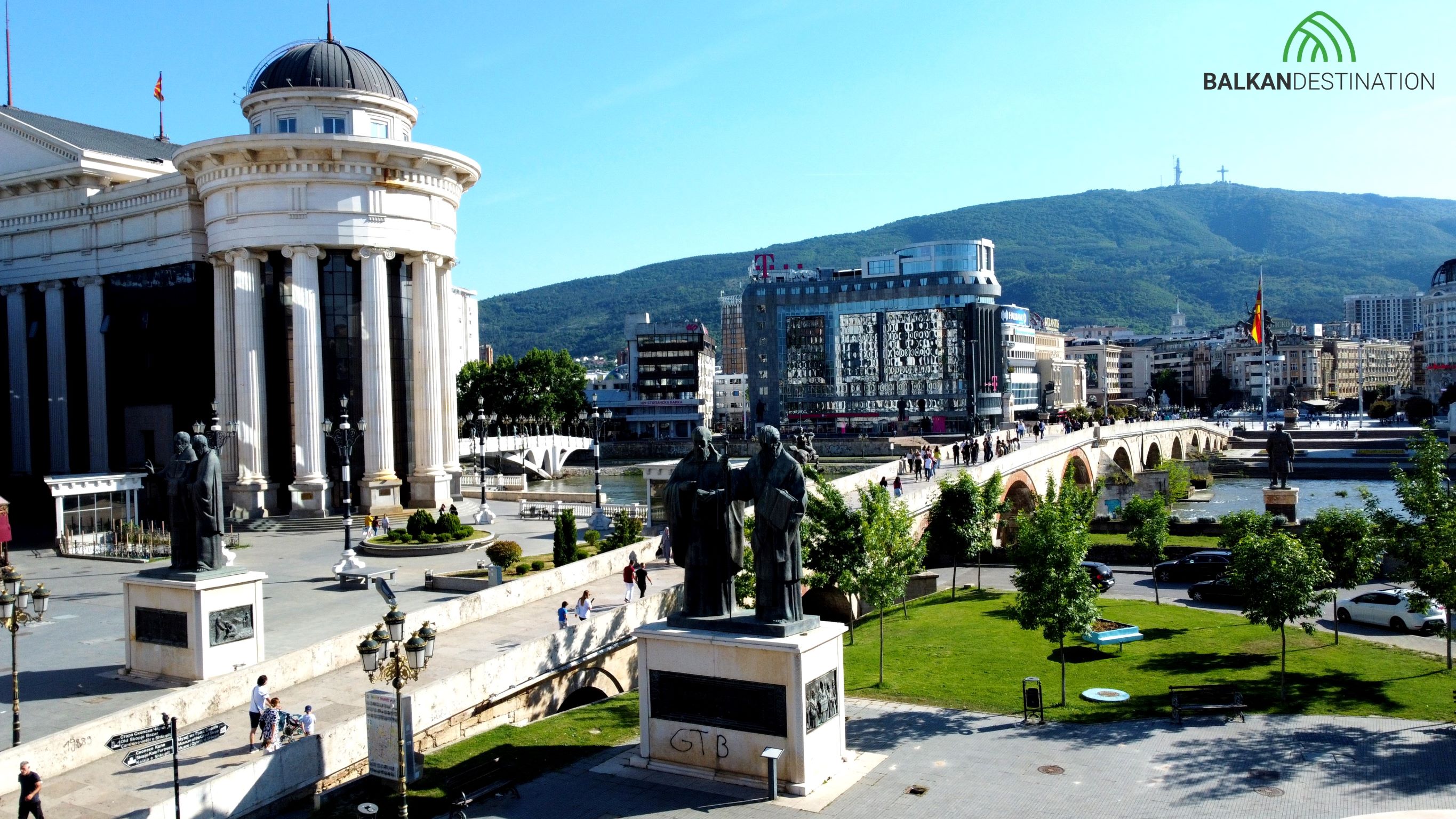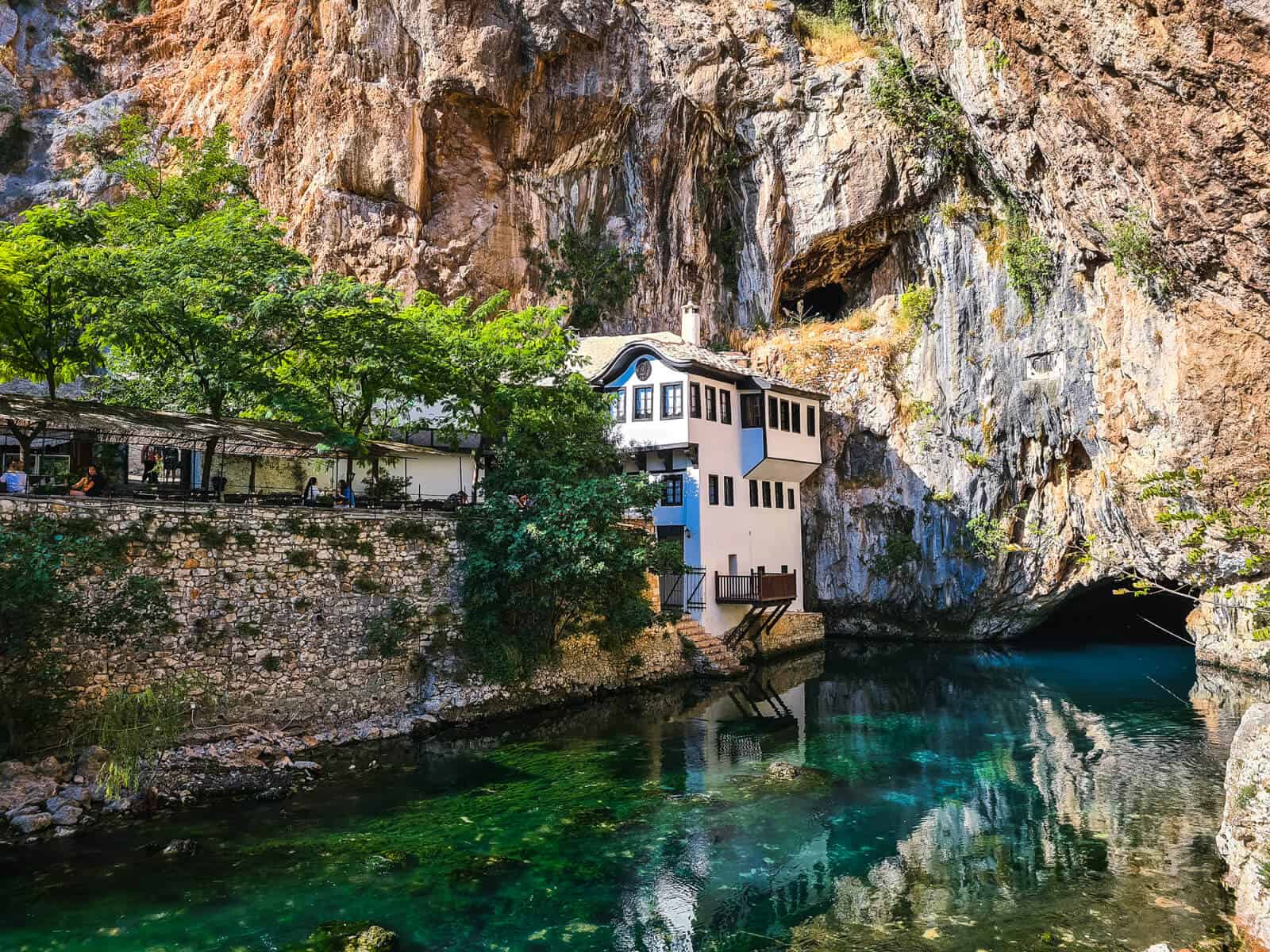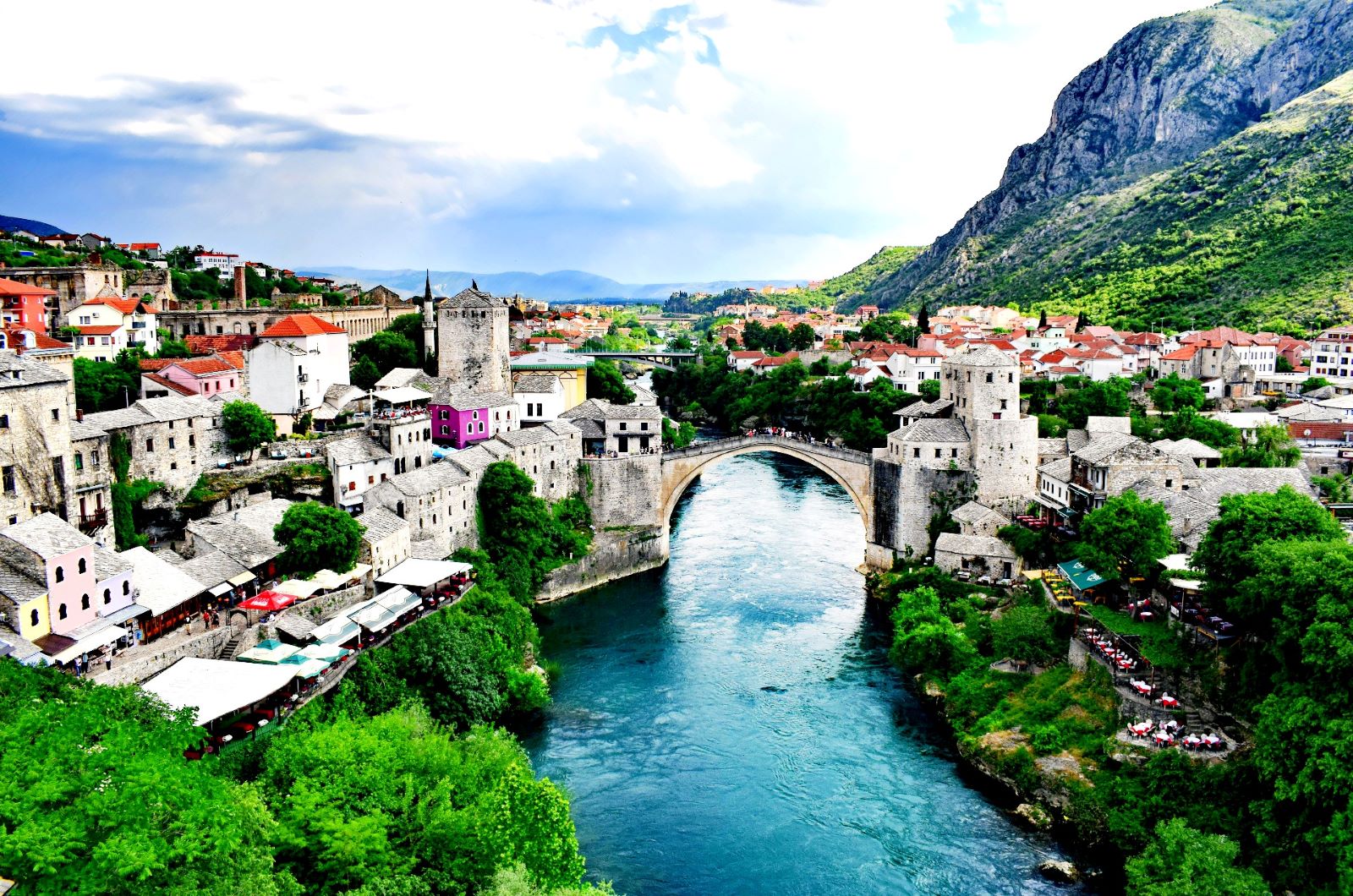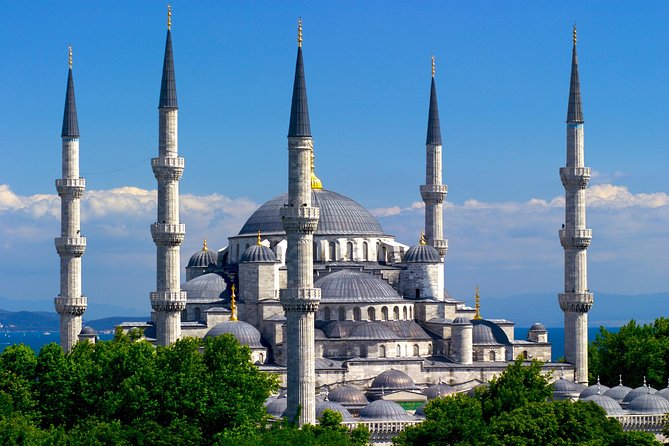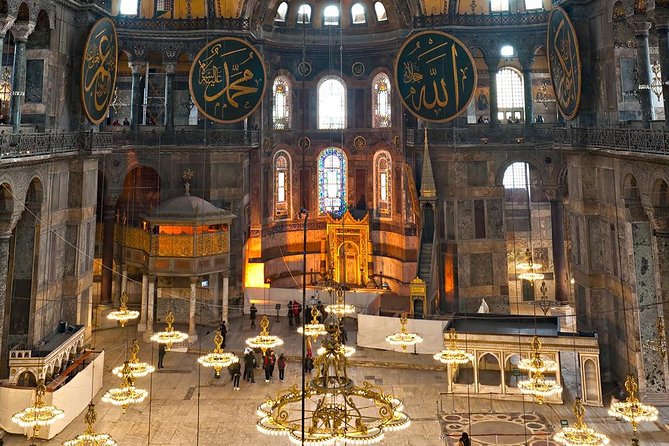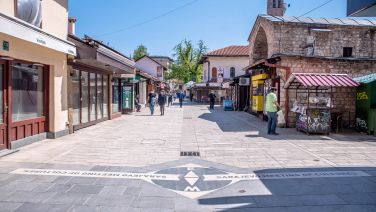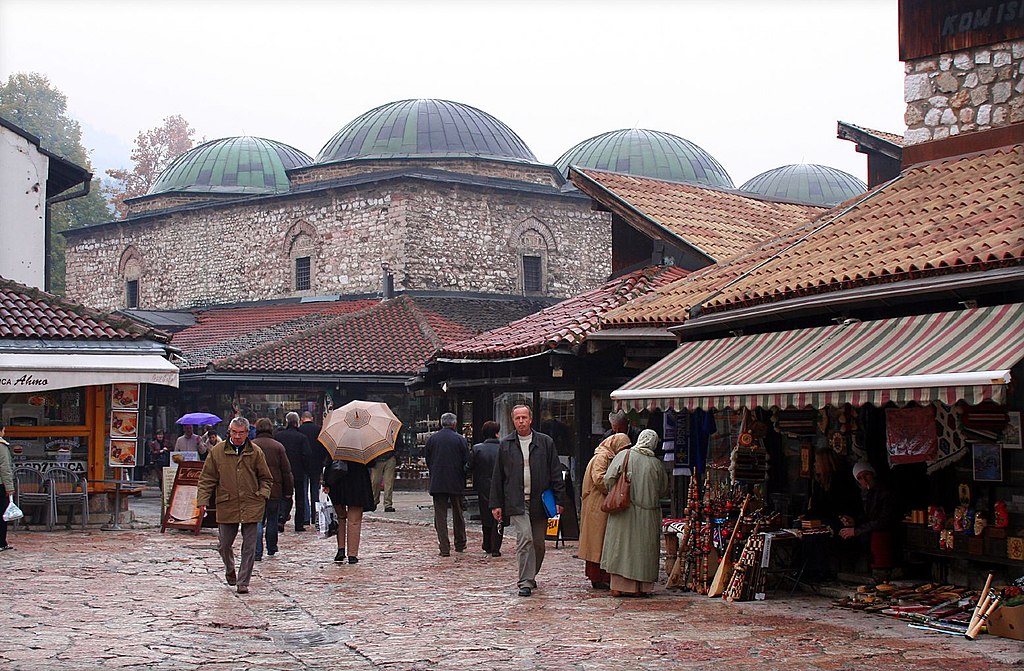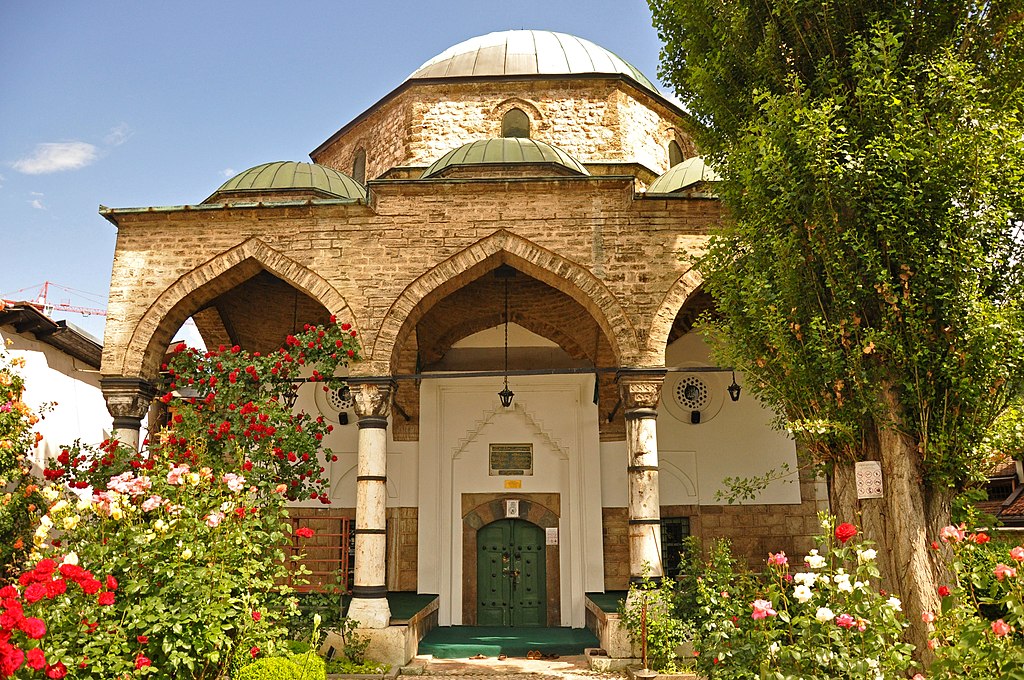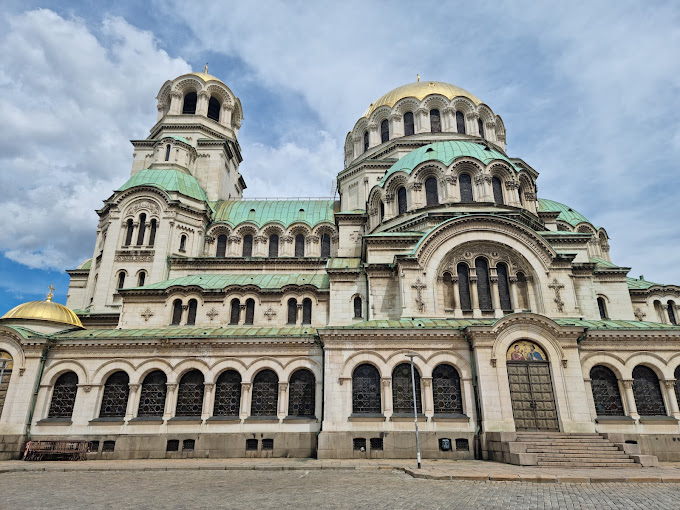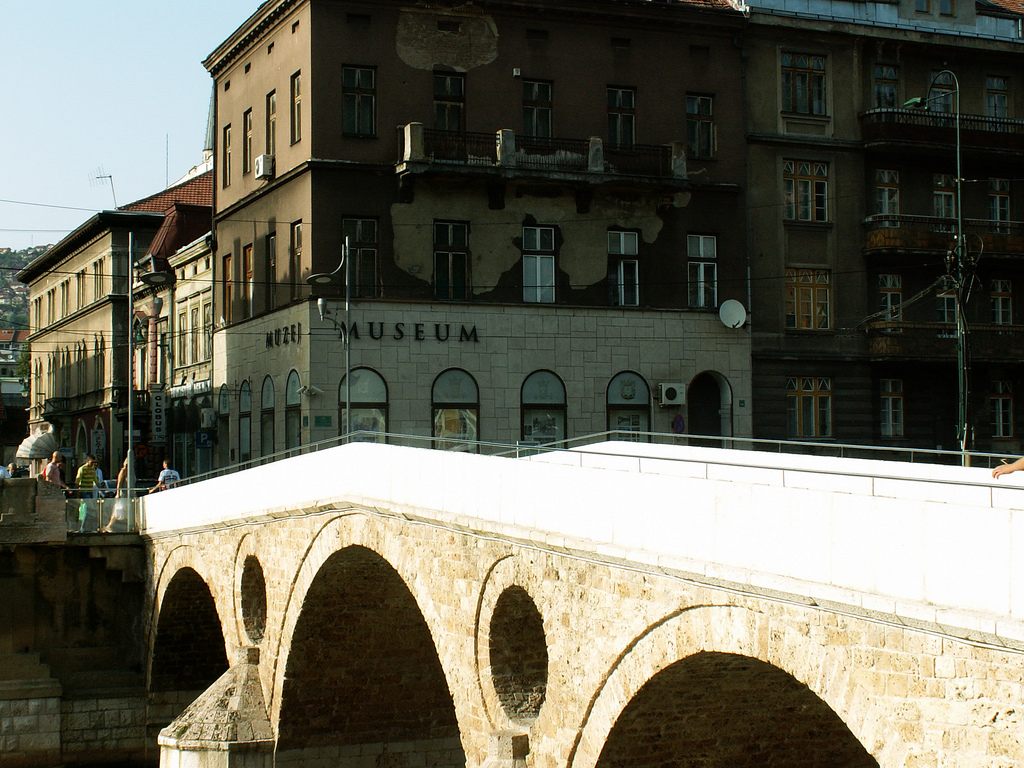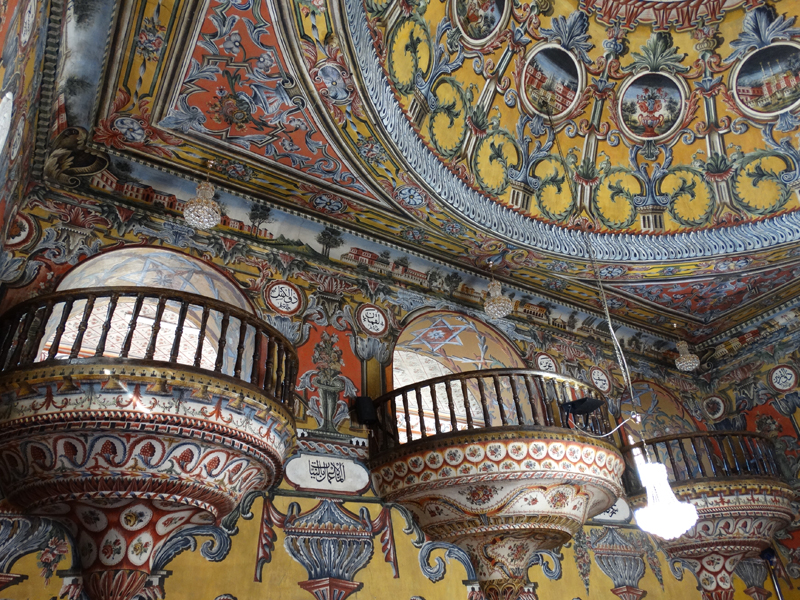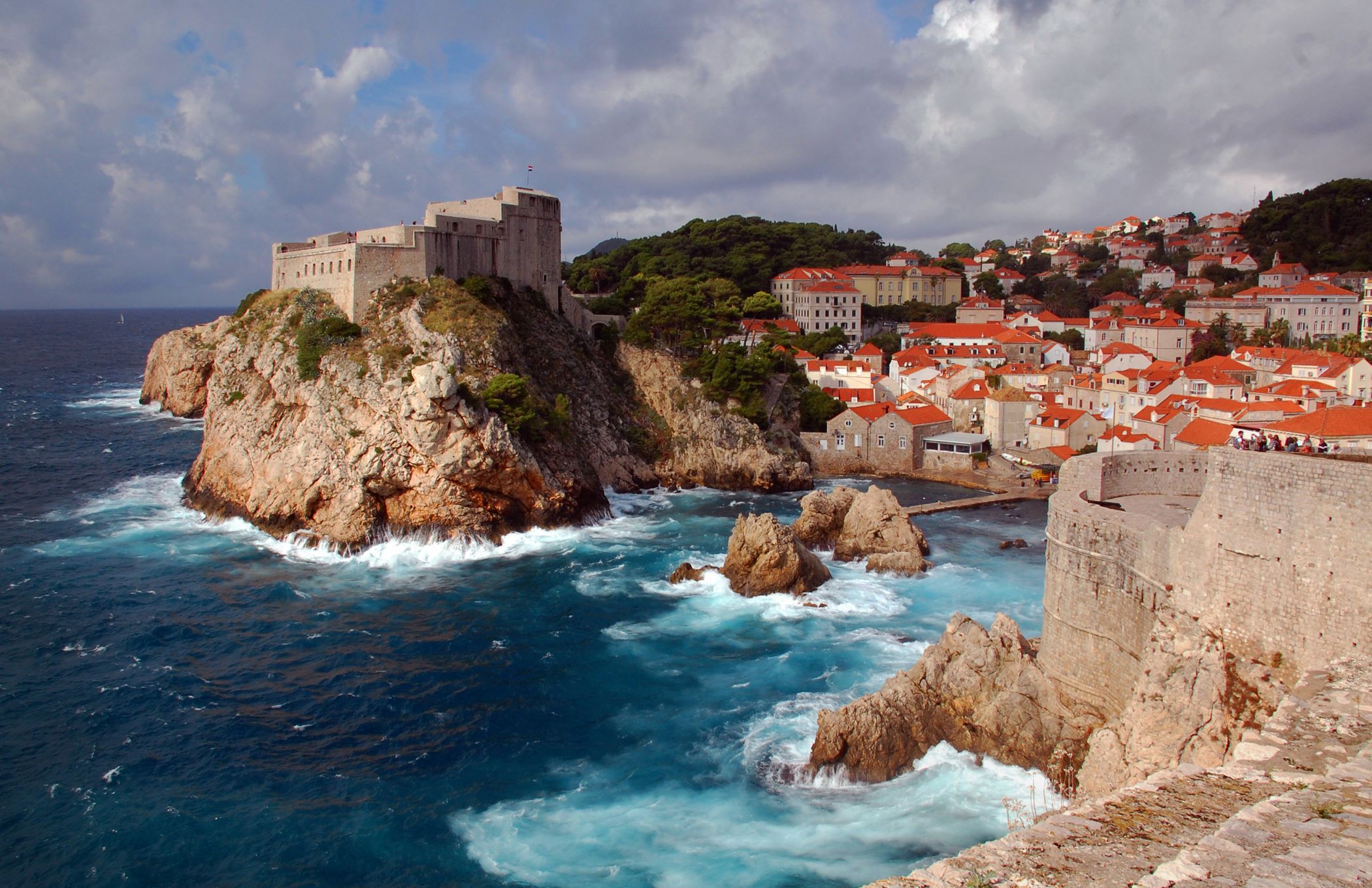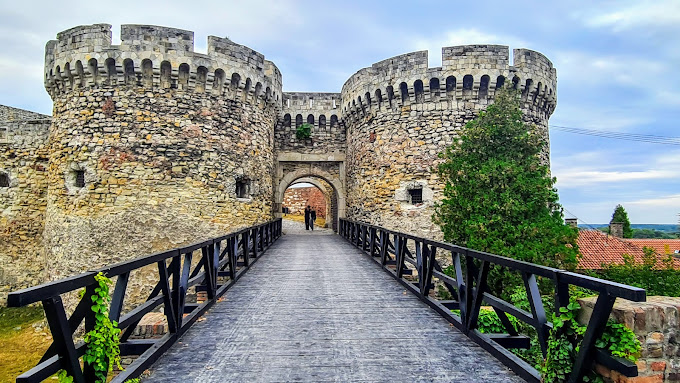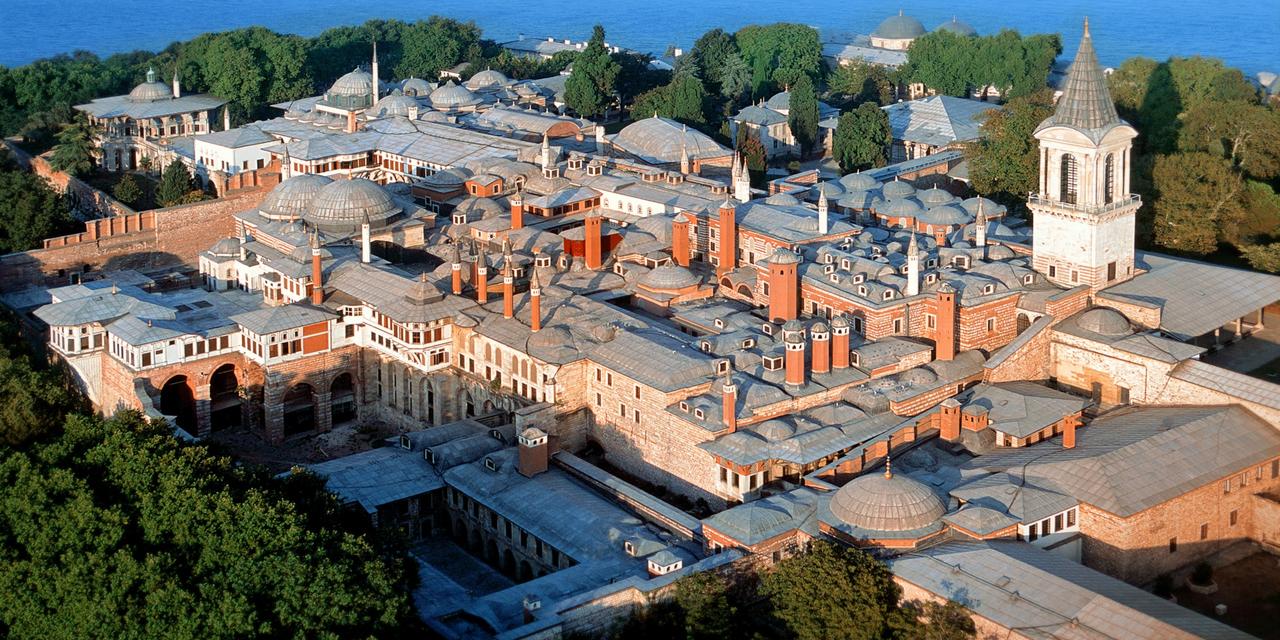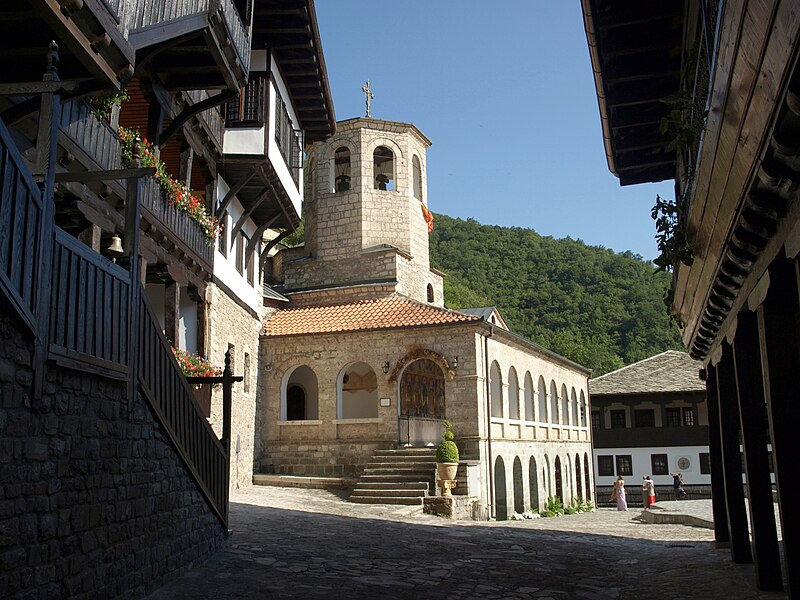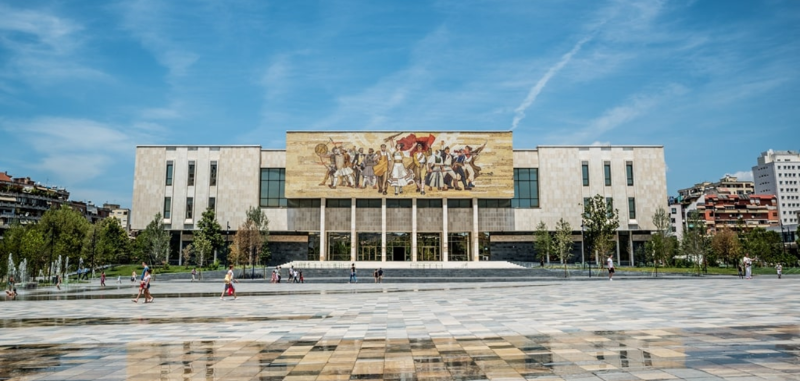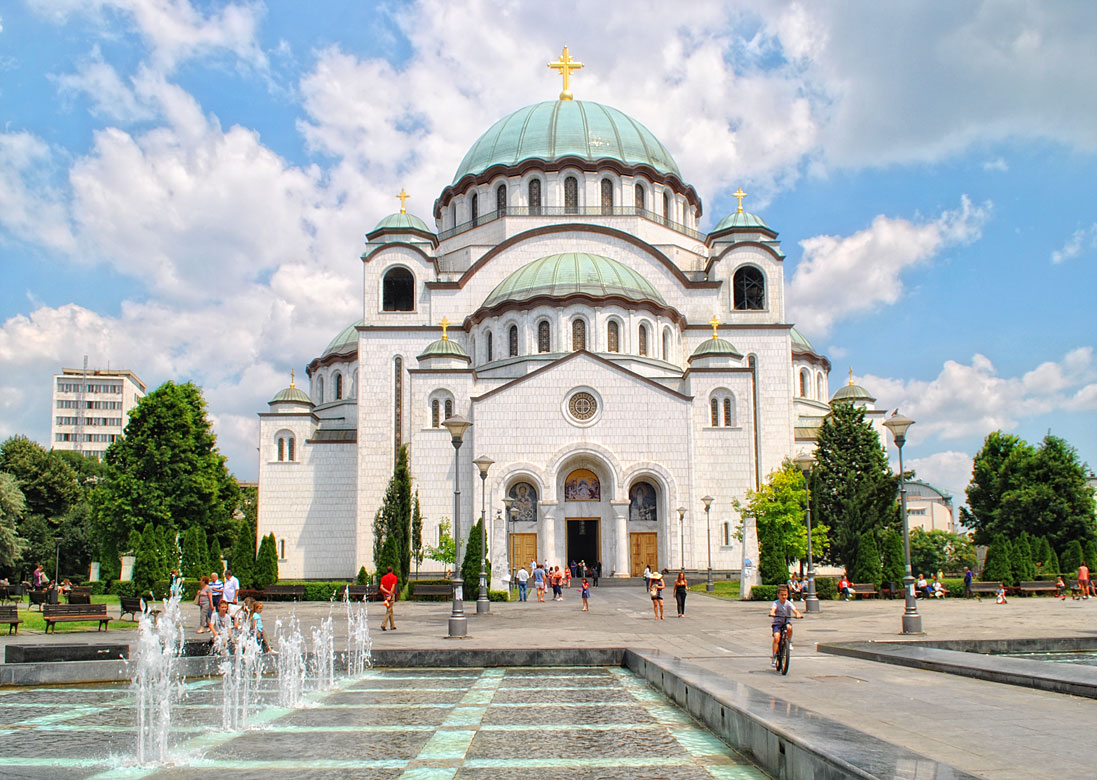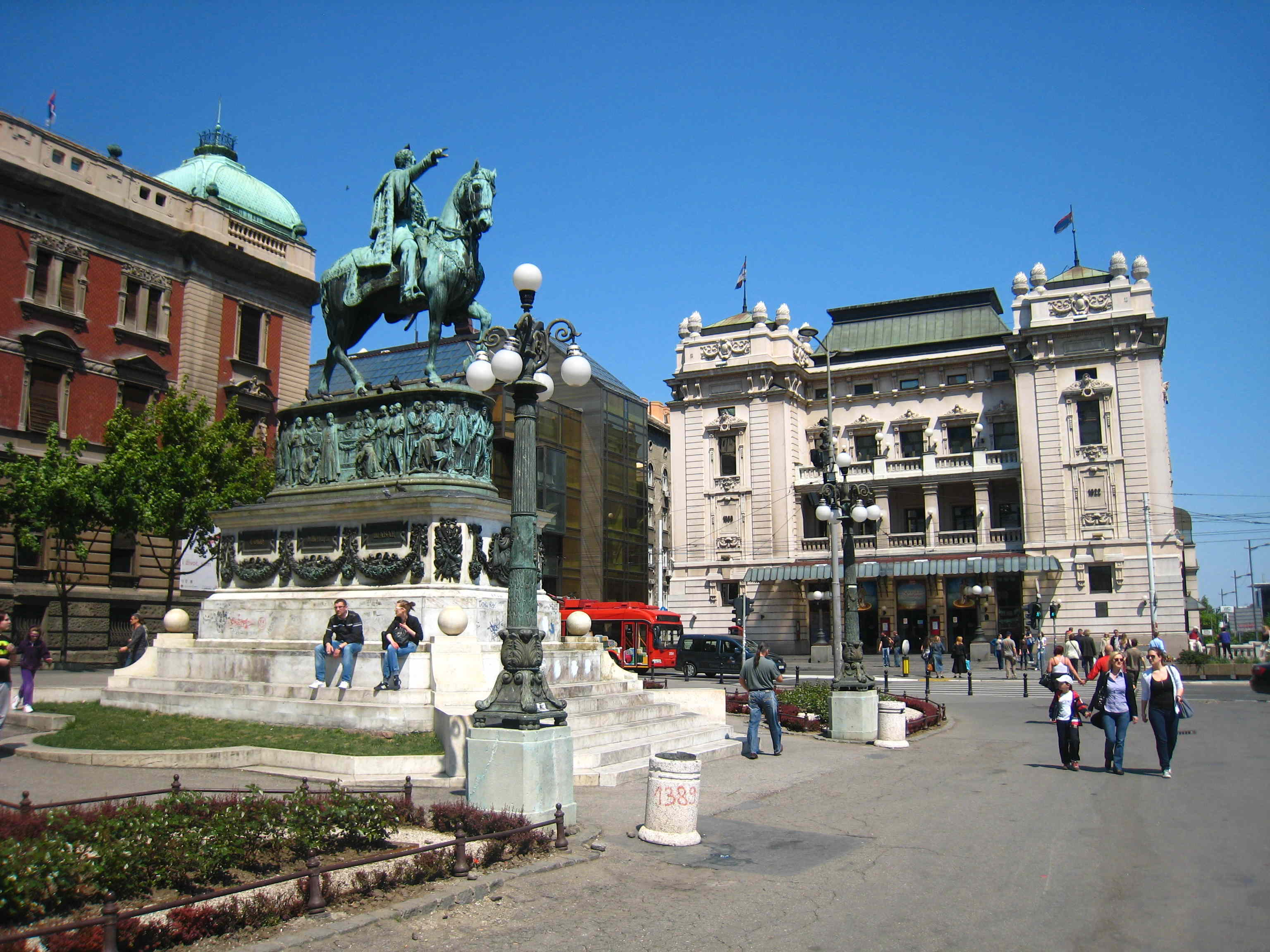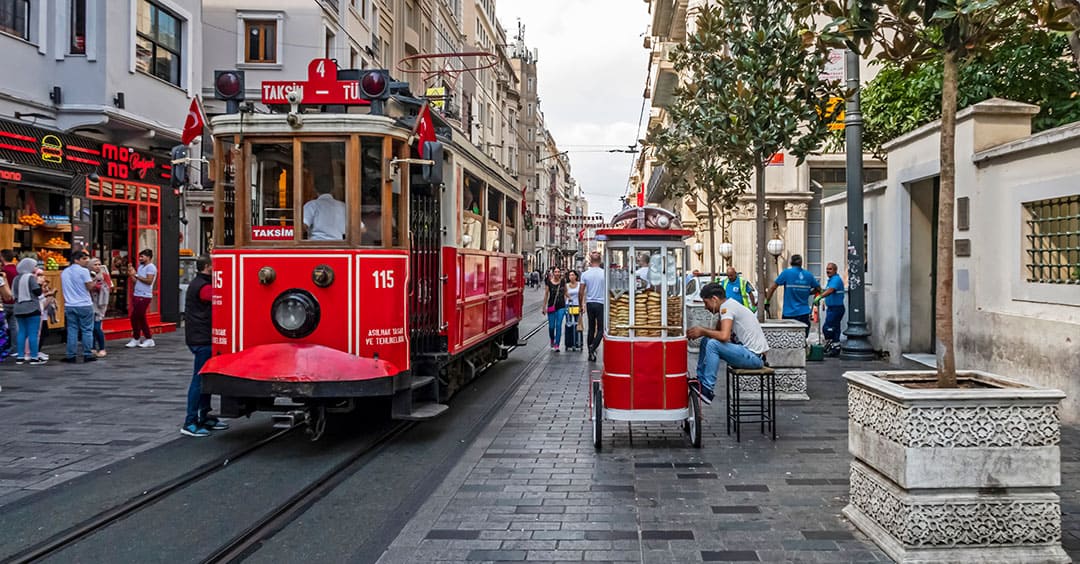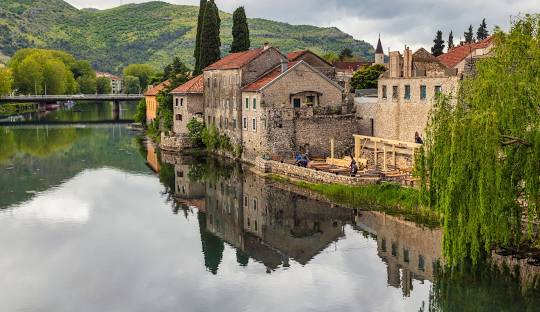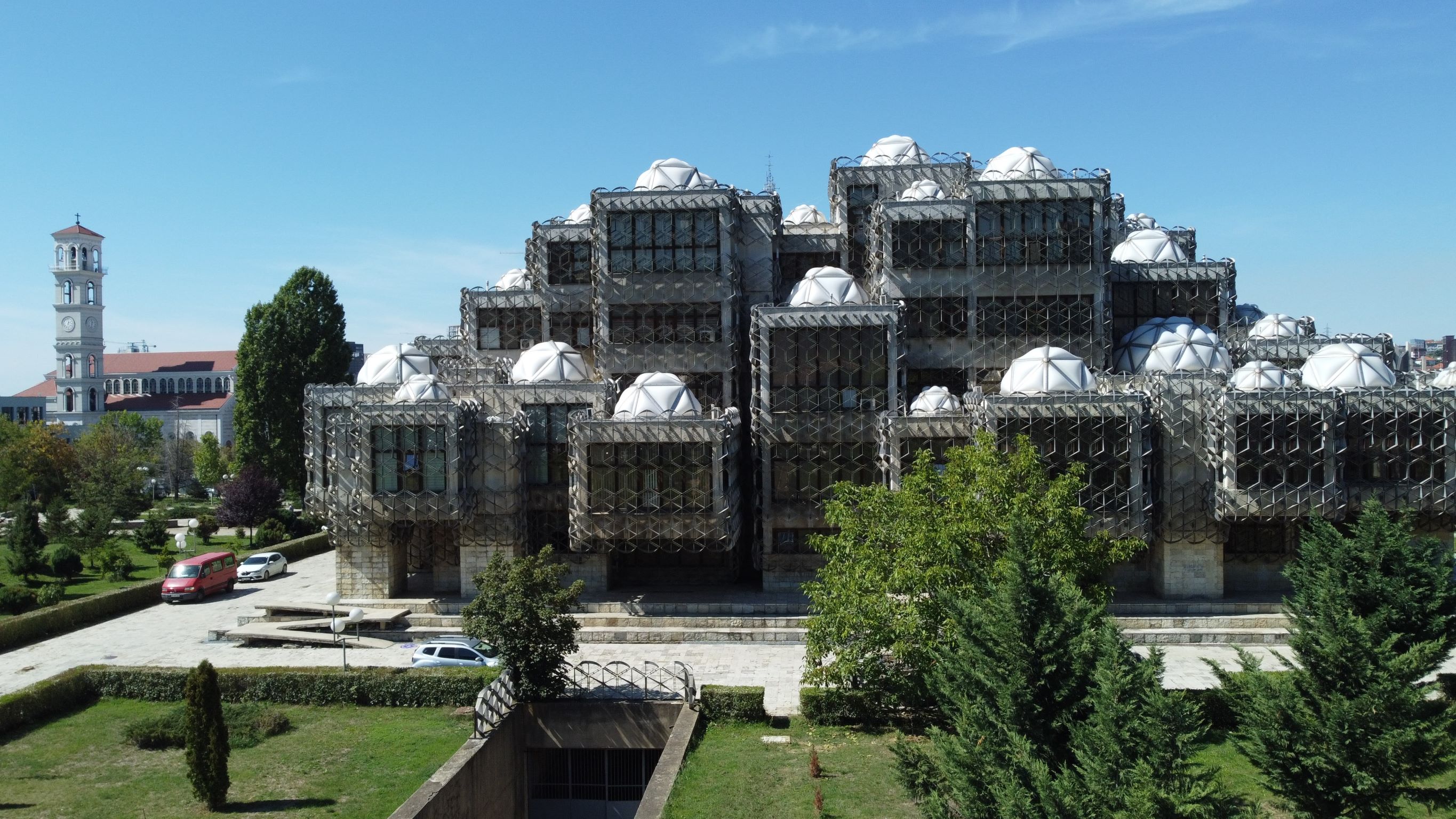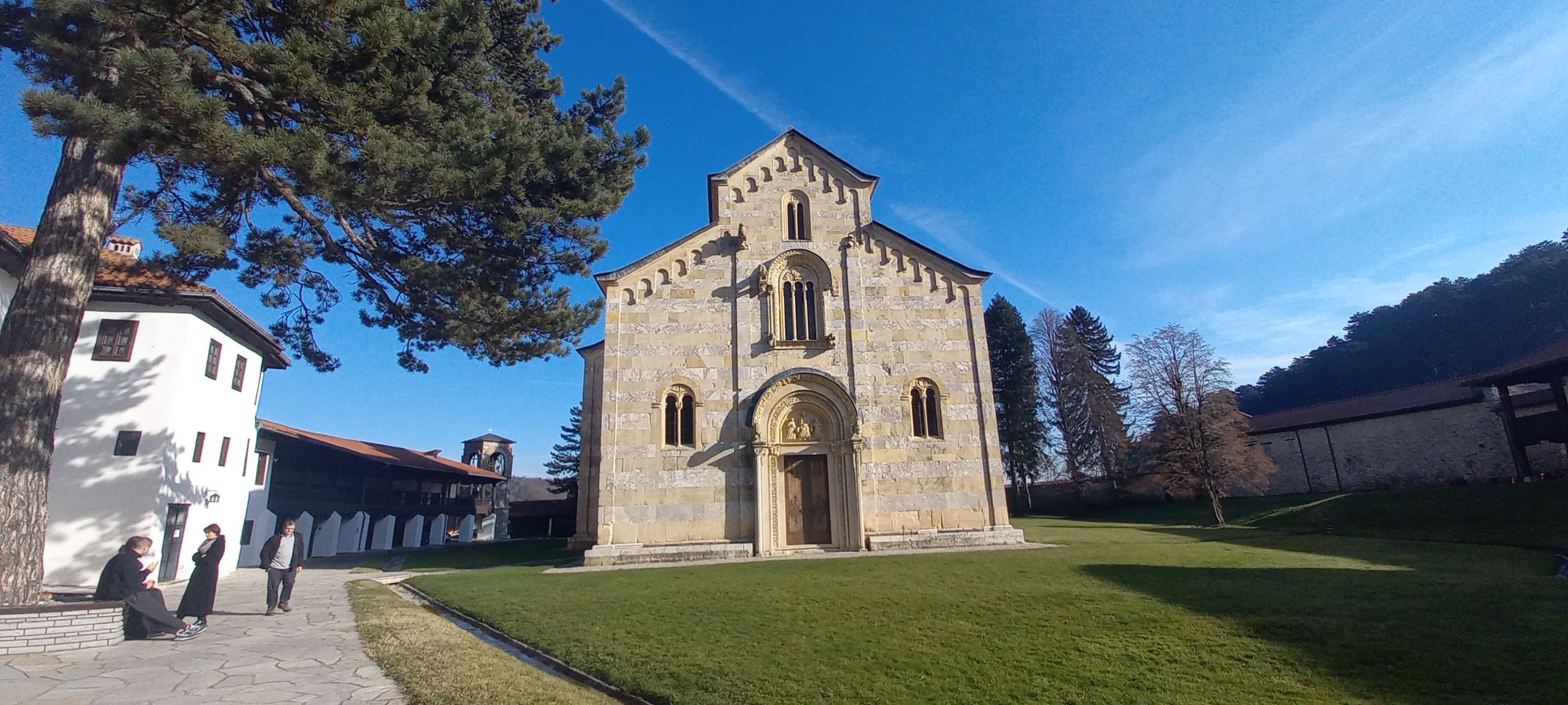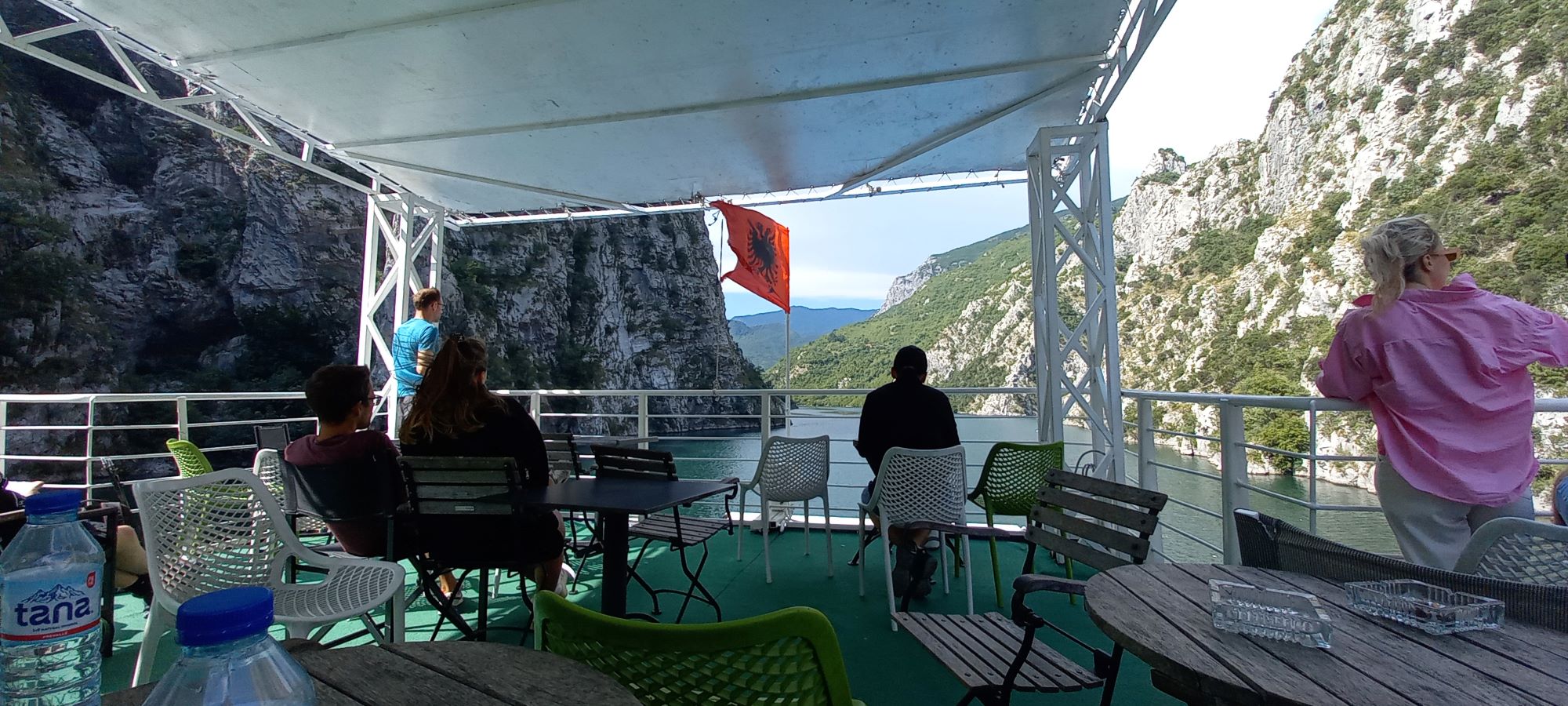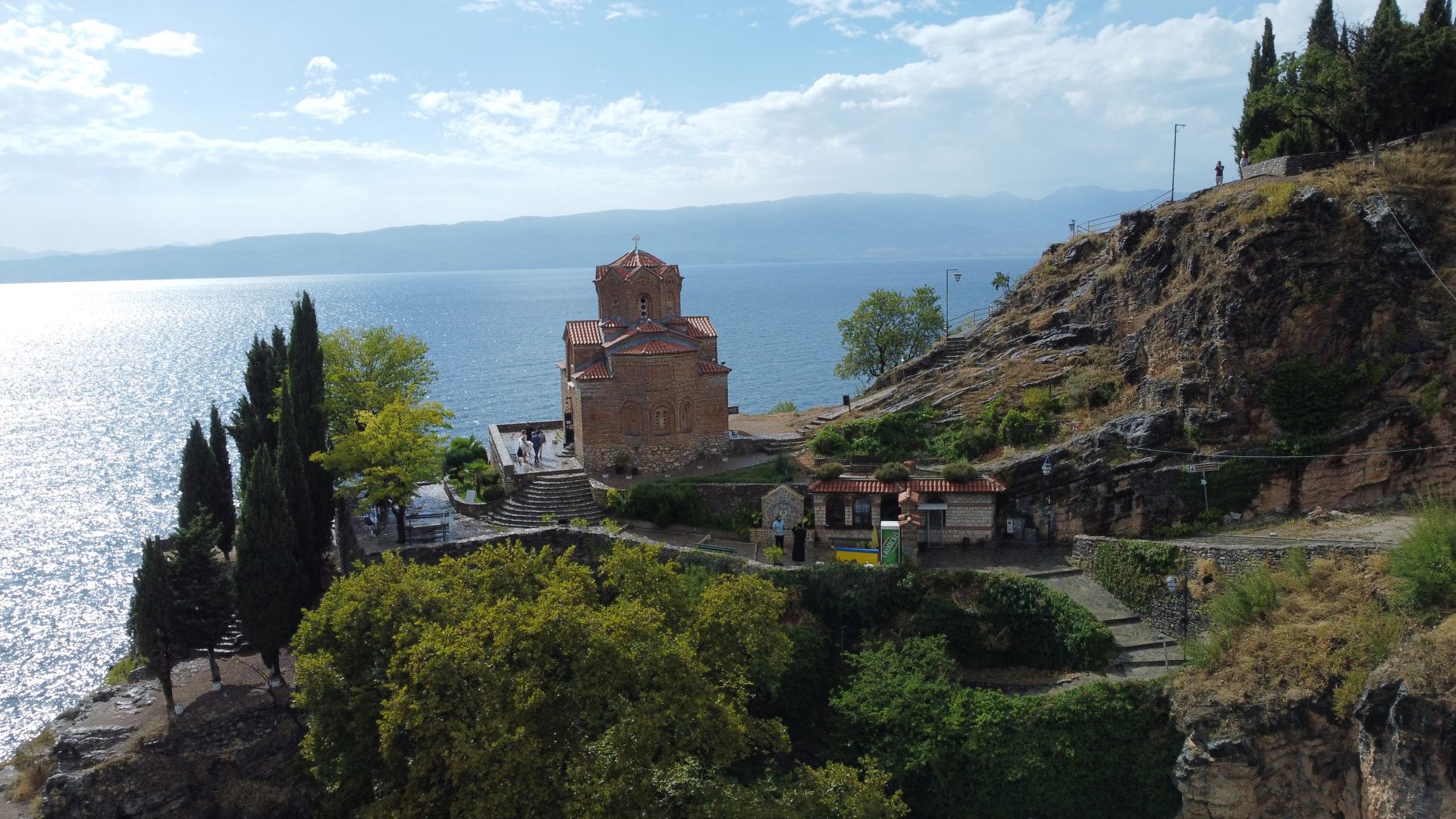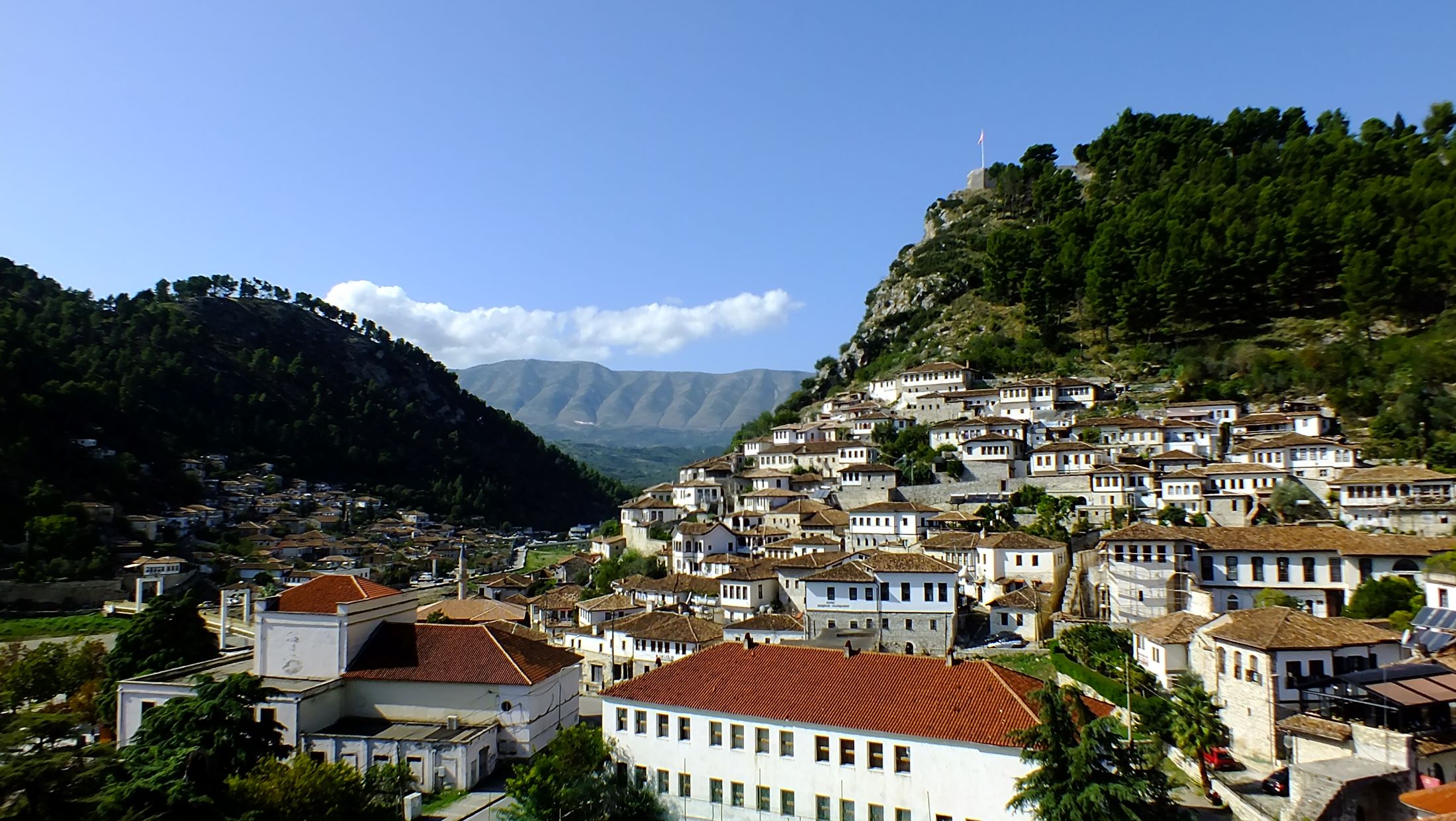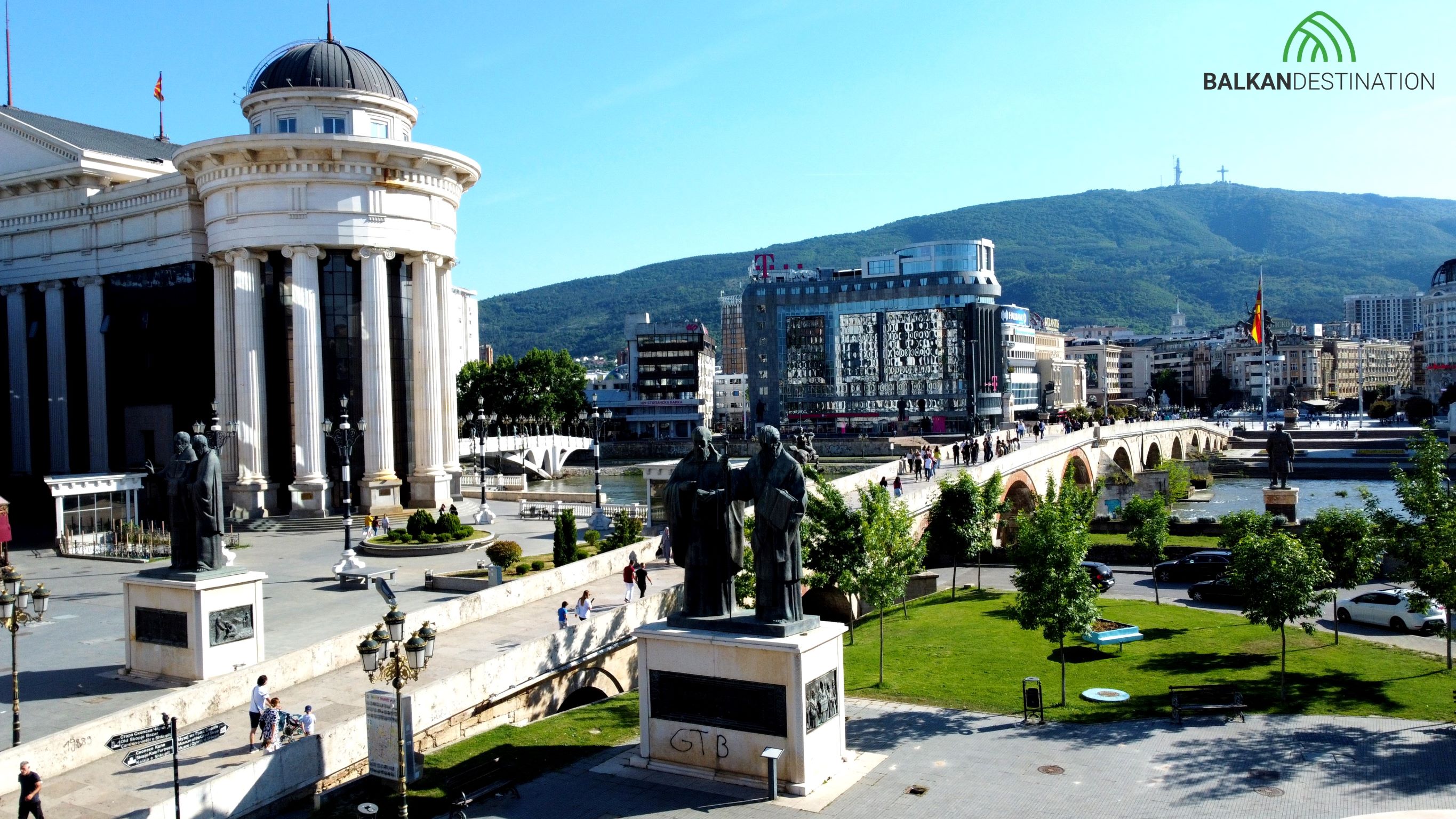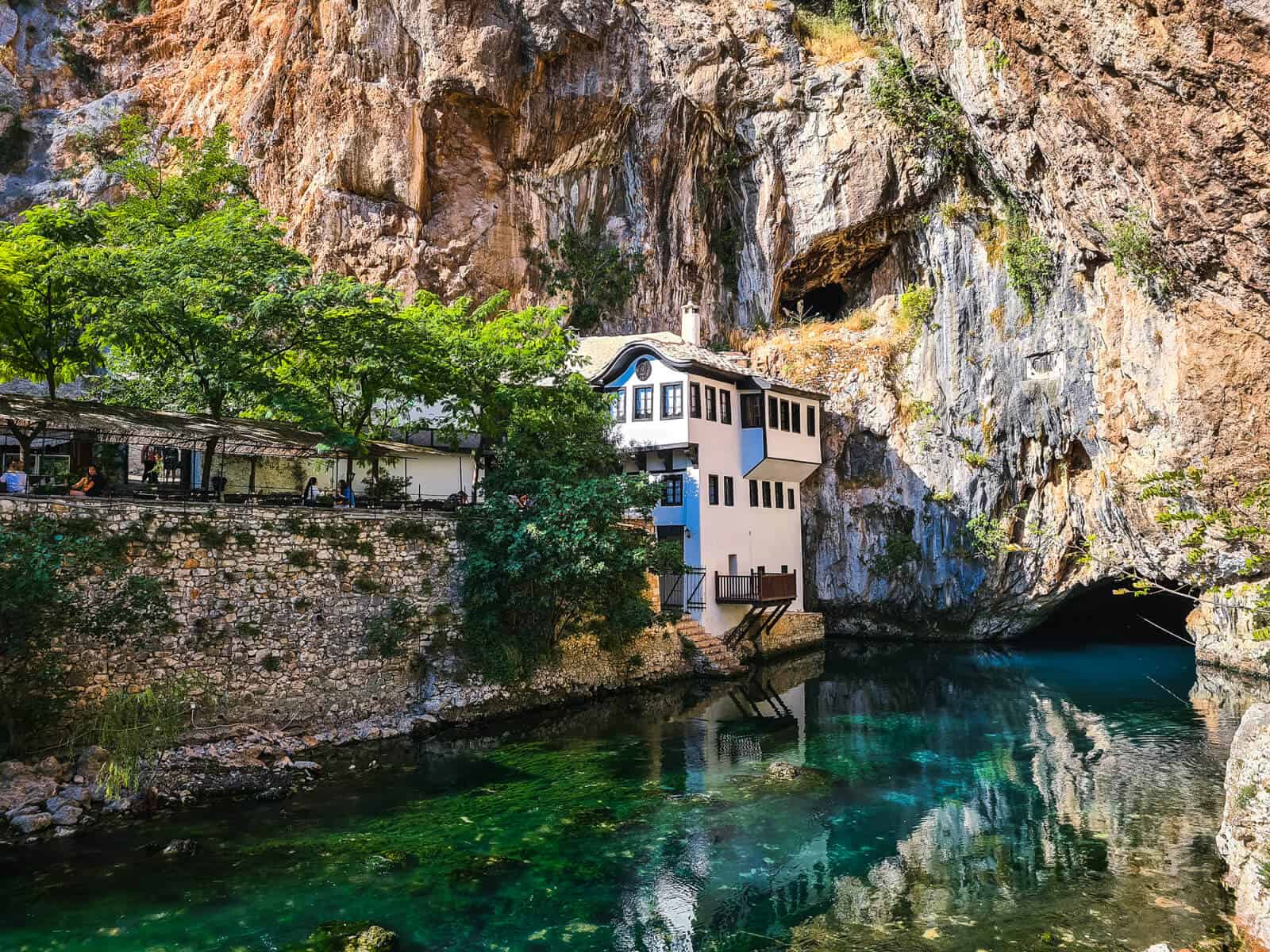 Grand Tour of Balkan Destination
Click here for help

From 1975 €
Your Package Price
Day 1: Pristina Airport – Pristina, Kosovo (45 minutes' drive)
We welcome you at Pristina Airport and transfer to Pristina, we start with a walking tour of Prishtina, by exploring its main attractions in the centre including: Mother Teresa Boulevard, the monument of Scanderbeg (Albanian National Hero), the Clock Tower, Kosovo Government buildings, "New Born" monument which is becoming the symbol of this new state. Kosovo National Library, Cathedral of Saint Mother Teresa, of particular interest are the Ottoman period mosques of Pristina with probably the most beautiful, being the Fatih Mosque dating back to 1461 during the golden era of Sultan Mehmet II. Nearby is Pristina's oldest building, the Çarshia Mosque completed in 1389. We end our tour with a visit to the Kosovo National Museum, beautifully stocked with original artefacts which testify the old and new history to the traditions and way of living of the people in Kosovo. Overnight in Pristina, 4-star Hotel. Clarification: If your arrival flight is in the morning or around afternoon, the itinerary will remain as it is, but if your arrival flight is in the evening and your return flight is in the evening, the visits on the first day will be transferred to the last day Itinerary.
Day 2: Pristina, Kosovo – Skopje – Tetovo – Ohrid, North Macedonia (4 hours' drive) B
After breakfast, we drive ahead to Gadime Cave, a karst limestone cave also known as Marble Cave with lots of stalactite and Stalagmite is one of the top caves in Eastern Europe. Than continue to Skopje which is a modern, political, economic and cultural centre. Skopje, and especially the downtown, hides interesting sites that need careful attention: the old station, (a reminder of the earthquake of 1963) the memorial house of Mother Teresa (Agnes Gonxhe Bojaxhiu, winner of the Nobel peace in 1979, born in Skopje in 1910), Macedonia Square with numerous monuments like the monumental statue of Alexander the Great, the Stone Bridge. After this visit we drive to Tetovo to visit the colourful mosque that was originally built in 1438 and later rebuilt in 1833 by Abdurrahman Pasha. Most mosques of the time had sultans, pashas or other aristocrats financing their constructions, but the Painted Mosque, however, was financed by two sisters from Tetovo. More than 30,000 eggs were used to prepare the paint and glaze that went into the elaborate decorations. After visiting this exquisite example drive through the valleys of the rivers Crn Drin and Radika with views of the picturesque scenery of the canyons of the River Radika in the mavrovo National Park. We will continue to the astonishing St. Jovan Bigorski Monastery with a unique architecture deeply embedded in the rocks. Of special note is its vast carved iconostasis or altar screen carved by well-known Macedonian wood-carvers from Diber. Within the monastery there is a gallery of icons and liturgical objects. Continue on to Ohrid proclaimed UNESCO World Heritage area for its cultural and natural legacy. Overnight at your 4-star Hotel in Ohrid.
Day 3: Ohrid, North Macedonia - Thessaloniki, Greece (3.5 hours' drive) B
After breakfast we visit Ohrid that includes: Saint Sophia, Plashonik, Saint Painteleimon Church, the Holy Virgin of Peribleptos Church, also a panoramic trip with boat to see the best view of the city of Ohrid and Ohrid Lake after that a free time for lunch at old Bazaar. After lunch depart to Thessaloniki Greece for a late walking tour that includes: Navarinou Square, Yad Lezikaron Synagogue, Agora Modiano, Kapani Market, Arch of Galerius, Holocaust Memorial, Agia Sofia Square, Aristotelous Square and Rotonda. Overnight at a 4-star hotel in Thessaloniki.
Day 4: Thessaloniki, Greece - Istambul, Türkiye (6.4 hours' drive) B
After breakfast we drive to Istambul, Türkiye, along the way we will stop for short breaks. After check in at your hotel for two nights at one of the hotels in Taksim Square, free time to explore taksim Square with its Republic Monument, Taksim is a busy nightlife, shopping, and dining area. Vintage trams shuttle along Istiklal Caddesi, the city's main pedestrian boulevard, which is lined with 19th-century buildings housing international shopping chains, movie theatres, and cafes. The dense network of side streets is filled with bars, antiques shops, and rooftop eateries with Bosphorus views. Overnight at a 4-star hotel in Taksim Square, Istambul.
Day 5: Istambul (1.4 hours' drive) B
After breakfast we drive inside of Istanbul and visit Old City. Including: Topkapi Palace Museum complex located on the Sarayburnu (Seraglio Point), which overlooks both the Marmara Sea and the Bosphorus Straight at historical site. St. Sophia, officially the Hagia Sophia Mosque, was built between 532 and 537, Hagia Sophia (Holy Wisdom, Ayasofya) represents a brilliant moment in Byzantine architecture and art. It was the principal church of the Byzantine Empire in its capital, Constantinople (later Istanbul), and a mosque after the Ottoman Empire conquered the city in 1453., Blue Mosque, Hipodrome Square, Grand Bazaar. The Blue Mosque, through its architecture, interior design, and ceremonial activity, has cemented its place as the cultural icon of the Ottoman Empire, now demonstrating for more than 400 years, just how powerful the Ottomans were. Hippodrome of Constantinople, today it is a square in Istanbul, Turkey, known as Sultanahmet Square (Turkish: Sultanahmet Meydani). Hippodrome. Sultanahmet Square (Sultanahmet Meydani). And the Grand Bazaar in Istanbul is one of the largest and oldest covered markets in the world, with 61 covered streets and over 4,000 shops. Overnight at a 4-star hotel in Istanbul.
Day 6: Istanbul, Türkiye - Sofia, Bulgaria (6 hours' drive) B- (optional winery tour and wine tasting at Villa Vinifera – Winery)
After breakfast we drive to Sofia, the capital of Bulgaria! Along the way we will stop for short breaks, also on the way to Sofia optional to stop for a winery tour and tasting at Villa Vinifera – Winery (45 euro extra per person). After that drive to Sofia first, check in at your hotel. Then we start with a walking tour of Sofia, learning for history background and cultural heritage through the main sightseeing spots in the historical part of the centre. The main spots part of the tour included: St. Alexander Nevsky Cathedral. Built in Neo-Byzantine style, it serves as the cathedral church of the Patriarch of Bulgaria and it is one of the 50 largest Christian church buildings by volume in the world. Saint Sofia Church is the oldest church in the Bulgarian capital Sofia, dating to the fourth century. In the predecessor building took place the Council of Serdica held most probably in 343 and attended by 316 bishops. In the 14th century, the church gave its name to the city, previously known as Serdika. Walking by National Theatre "Ivan Vazov" which is Bulgaria's biggest theatre, as well as the oldest and most stand out and most imposing theatre in the country. Remains of ancient Roman city of Serdica in the centre. The yellow-cobblestoned square around which the ensemble is centred is called Nezavisimost "Independence" Square. And Sofia Synagogue which is the largest synagogue in South-eastern Europe, one of two functioning in Bulgaria and the third-largest in Europe. Overnight at a 4-star hotel in Sofia.
Day 7: Sofia, Bulgaria - Belgrade, Serbia (4.2 hours' drive) B
After breakfast we drive to Belgrade, and take a city tour visit includes: Republic Square, National Theatre, Saint Sava Orthodox Cathedral, second largest Orthodox church in the world, Kalemegdan Fortress, consists of the old citadel and Kalemegdan Park on the confluence of the Sava and Danube rivers wrap up a beautifully introduction into Serbia's capital city. Overnight at a 4-star hotel in Belgrade.
Day 8: Belgrade, Serbia - Sarajevo, Bosnia and Herzegovina (4.5 hours' drive) B-
After breakfast we drive to Sarajevo, Bosnia and Herzegovina, as soonest we arrive in Sarajevo we start with a walking tour that include the highlights: The Church of the Holy Archangels Michael and Gabriel, also known as the Old Orthodox Church. It was established in 1539. Baš?aršija Square also recognized as old bazaar and the historical and cultural centre of the city. Sebilj Foutain, Oldest Street in Sarajevo, Sarajevo City Hall, Caravan Saray – Mori?a Han, Gazi Husrev-bey's Mosque and Clock Tower, Meeting of Cultures Spot, Jewish Synagogue, Cathedral of Sacred Jesus' Heart, Sarajevo Roses, The assassination Spot of Archduke Franz Ferdinand was one of the key events that led to World War I. Archduke Franz Ferdinand of Austria, heir presumptive to the Austro-Hungarian throne, and his wife, Sophie, Duchess of Hohenberg, were assassinated on 28 June 1914 by Bosnian Serb student Gavrilo Princip. – Latin Bridge is an Ottoman-era bridge over the river Miljacka. Overnight at a 4-star hotel in Sarajevo.
Day 9: Sarajevo – Mostar - Blagaj - Trebinje, Bosnia and Herzegovina (4.4 hours' drive) B-D
After breakfast we drive to Mostar and take a short walking tour. Mostar has been long known for its old Turkish houses and the Old Bridge – Stari most, an extraordinary technological achievement of bridge construction. The historic part of Mostar is a result of interaction between the natural phenomena and human creativity throughout a long historical period. Then continue to Blagaj that is situated at the spring of the Buna river and a historical tekke (tekija or Dervish monastery). The Blagaj Tekija was built around 1520, with elements of Ottoman architecture and Mediterranean style and is considered a national monument. It is a monastery built for the Dervish. After this visits drive to Trebinje for a walking tour and overnight. Trebinje is a city of wine, authentic fresh products, wealthy history and intriguing culture. Embark on a approx. 2-hour walking tour and discover the city's key gems. Start the journey from the central, bustling square tucked between hundreds of years old trees. Explore local markets and admire local lifestyles that unfold there. Stroll the historic old part of the city and enjoy sightseeing monumental landmarks and hear stories that adorn them. Overnight at a 4-star hotel in Trebinje.
Day 10: Trebinje - Dubrovnik, Croatia - Kotor Old City Walls - Budva, Montenegro (3.2 hours' drive)
After breakfast we drive to Dubrovmik, and take a walking tour visiting beautiful sights, and listen to stories, curiosities and remarkable facts through the many centuries of Dubrovnik's dramatic history, including the recent past during the Homeland War. Highlights that will be see are: - Kolorina Bay and the Fortress of St. Lawrence, Bokar Fortress, The Pile Gate (west gate of the old city), Onotrio's fountains, Franciscan Monastery, The Stradun (the main street), The Great Granary, Minceta Tower, Jesuit Monastery (walk of shame), The square of Ivan Gunudulic (green market), The Cathedral, Rector's Palace, The Bishop's Palace, City Hall, Orlando's Column, Sponza Palace and The Church of St. Blaise. Then continue, drive ahead to Montenegro, Kotor UNESCO, which is a fortified town on Montenegro's Adriatic coast, in a bay near the limestone cliffs of Mt. Lovcen. Characterized by winding streets and squares, its medieval old town has several Romanesque churches, including Kotor Cathedral. It's also home to the Maritime Museum, which explores local seafaring history. Sveti Dorde, one of 2 tiny islands off the ancient town of Perast, features a centuries-old church. After those visits drive to Budva, by entering the city in those beautiful narrow streets walking on the walls of the Old town and visit some of the main attractions like: Holy Trinity and St. John churches. Inside the Old town, you will come across also the church of Sveti Ivan (St. John). The church was built on the remains of a church that dates from VII century. The appearance, which it has today, dates from XV century. That is a three-story basilica with Gothic details on the facade. The belfry, which the church has, was additionally built-in 1867, and on the south side of this church, the edifice of the bishop's castle was additionally built. Overnight in Budva. 4-star hotel.
Day 11: Budva, Montenegro – Kruja - Tirana, Albania (4.3 hours' drive) B
After breakfast, we drive ahead to Kruja - the centre of Albanian resistance against the Turks under Albanian national hero Scanderbeg. He kept them from crossing into Western Europe for 25 years, thus earning the title "Champion of Christ" given by the Pope of the time. We visit the Skanderbeg Museum, a very rich Ethnographic Museum and the Old Bazaar where the best handmade souvenirs can be purchased. Afterwards, we drive to Albania's vibrant capital Tirana where we take a driven tour of the major monuments also a short walking tour of Tirana, including a visit to the Bunk'Art2, turned into a museum, the huge, anti-nuclear bunker in Center of Tirana, here you will learn about the regime of communism in Albania. Overnight in Tirana. 4-star hotel.
Day 12: Tirana – Berat - Tirana, Albania (3.3 hours' drive) B
After breakfast, we drive to Berat, one of the most visited and characteristic towns in Albania under the protection of UNESCO as a patronage of humanity for its architectural uniqueness. We visit the Castle and the Onufri Museum. Berat castle is of particular interest as people still live within its walls in their traditional houses, as have their ancestors for centuries. The lunch time will be in the Castle, that used to have over 40 churches of which 7 still remain including St. Mary's church turned into Onufri Museum. Onufri was a famous Albanian Icon master painter of the 16th century who painted many orthodox churches in Albania and Greece, using a special red colour. After the visits return to Tirana where we visit the National History Museum which offers a great introduction to Albania and its people. Overnight in Tirana. 4-star hotel.
Day 13: Tirana – Koman Ferry – Fierrza – Monastery of Decan – Gjakova - Prizren, Kosovo (5 hours' drive 2 hours' ferry ride) B
After an early breakfast drive to Koman where will take the ferry from Koman to Fierza on the Koman lake. A magnificent two hour ride where the beauty of the high pointed mountains falling sharply into the opal green waters of the artificial lake, form a natural panorama which will leave you gasping for air. After this spectacular experience drive to Kosovo, our first visit will be the Monastery complex of Decan, part of Kosovo's UNESCO monuments. It is considered the largest medieval church in the Balkans and contains beautifully preserved fresco decorations. Afterwards, we drive to Gjakova which comes next, offers the old quarter called carshi full of old houses, shops, bars and the 16th century Hadum Aga Mosque. We take the last 50 minutes' drive for today to reach Prizren one of the most beautiful towns in Kosovo where we visit the Stone Bridge, The Mosque of Sinan Pasha built in 1615. Walking around the old quarter. Overnight in Prizren old town.
Day 14: Prizren - Pristina Airport (1.1 hours' drive) B
Breakfast at your hotel and free time to explore more the city of Prizren.
End of our services, after transfer to Pristina International Airport according to your flight schedule.
Prices below are guaranteed for 2024.
4175 Euro for 1 participant in a single use double room
3750 Euro Per Person in twin for minimum 2 pax
2999 Euro Per Person in twin for minimum 3 - 4 pax
2450 Euro Per Person in twin for minimum 5 - 6 pax
2130 Euro Per Person in twin for minimum 7 - 8 pax
1975 Euro Per Person in twin for minimum 9 -10 pax
Single supplement = 440 Euro.
Please note: Single rooms will always be double or twin for single use.
For more than 10 people in a private group, contact us for lower prices.
Included:
- All Transportation with good condition a/c vehicle or BUS / depending on the group size according to the program / itinerary
- Toll road payments
- Experienced English speaking tour guide for the whole tour (only for min 6 pax drive and guide are separate people)
- Local guides in North Macedonia, Greece, Turkey, Bulgaria, Serbia, Bosnia and Herzegovina, Dubrovnik – Croatia, Montenegro and Albania, only where it is mandatory by law.
- Accommodation for 13 nights in very good standard hotels with breakfast 4* B
- Bottle of water per person per day on the bus
- 24/7 assistance from Balkan Destination
- All taxes
Not Included:
- Flight Tickets
- Entrance fees of the visits according to the program
- Boarder taxes between countries. (none exist as of date of completion of this offer)
- Gratuities/Tip to Driver, Guides, restaurant and hotels staff.
- Everything else that is not mentioned in the "Includes" section
If any of the visitors would like to come one day before or to stay one night extra after the tour is finished, below you have the prices for accommodation and extra transfer.
Pre and Post Tour night prices at 4-star Hotel in Pristina:
Single room: 85 €
Double room: 98 €
Prices for Extra private transfers from Pristina Airport to Pristina Hotel for Pre or post Turing
Pristina Airport - Hotel in Pristina
1- 3 pax - € 40.00 per transfer
Best months for tours
We recommend you booking this tour for one of the months: May, June, September and October. However, this tour can be booked also in other months as per your request, we arrange the tour during the 12 months of the year, with some limitation during the winter time.
Cancellation Policy
Payment Conditions for Group Departure dates, for clients that book directly at our website.
1.1. THE CLIENT is required to pay Balkan Destination a deposit of 30% of the total amount at the moment he/she book the tour as per departure dates or Private tour (FIT) at our website.
1.2. The remaining 70% of the total amount must be paid to Balkan Destination LTD, no later than 30 days prior to start date of services of this tour group departure or Private (FIT) tour.
1.3. If you book this tour within 30 days before the tour starts according to the group departure dates or as per your departure date as a private (FIT) tour, we will require from you to pay 100% whole amount before the tour starts.
Cancellation Policy for Group Departure dates and Private Tours
For group tours of 6 people or more, the following cancellation policy will apply:
a. If the reservation is cancelled/amended 45 days or more, prior to the arrival date, then a full refund will be given, minus a bank transaction charges.
b. If the reservation is cancelled/amended 44 to 30 days, prior to the arrival date, a 10 % penalty of the total amount will apply.
c. If the reservation is cancelled/amended 29 to 21 days, prior to the arrival date, a 30 % penalty of the total amount will apply.
d. If the reservation is cancelled/amended 20 to 15 days, prior to the arrival date, a 50 % penalty of the total amount will apply.
e. If the reservation is cancelled/amended 14 to 7 days, prior to the arrival date, a 70 % penalty of the total amount will apply.
f. If the reservation is cancelled/amended less than 7 days prior to the arrival date a non-refund will apply.
g. In case of no shows or early interruption of services a strict non-refund rule will apply.
Cancellation for FIT/Individuals private bookings. FIT tours of 5 participants or less which have been confirmed paid and Invoice settled, can be cancelled without penalty up to 10 days prior to arrival date. Cancellations after this deadline will be charged 100% in full. Bank transfer for refunds will be the recipients' responsibility.
Balkan Destination reserve the right to cancel any of the published tours on our site only according to fixed dates that are published for groups. When there are not enough participants on the relevant dates, in such cases, we may cancel the departure date by notifying the clients that already booked in a written notice, no later than 30 days prior to the start of the tour departure date. In such cases when we cancel a departure due to insufficient participants on the due date, the clients will be refunded all the money 100 % they have paid to us in total.
Total number of reviews:
Average stars of reviews:
Your review