Kosovo and North Macedonia Tour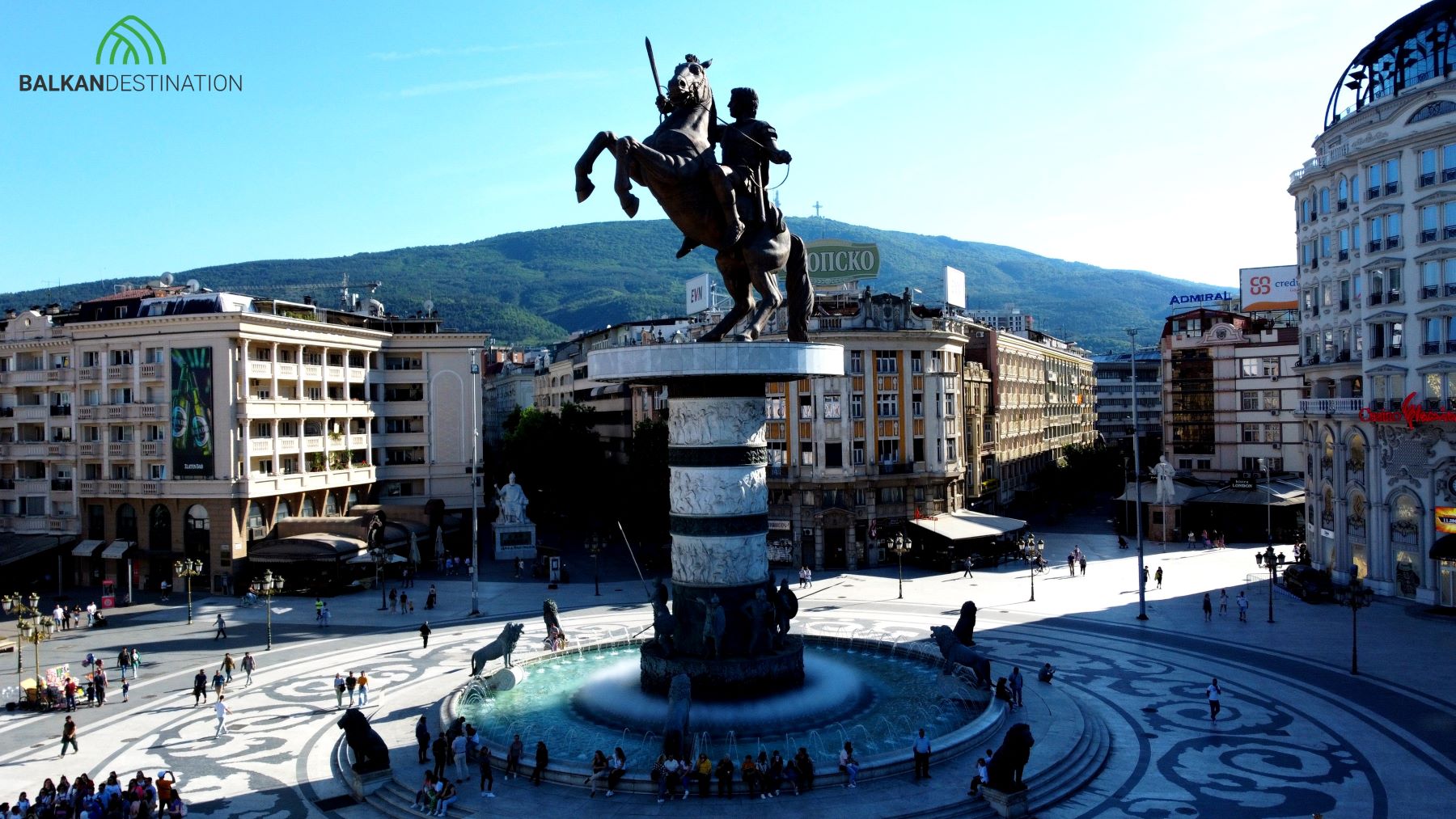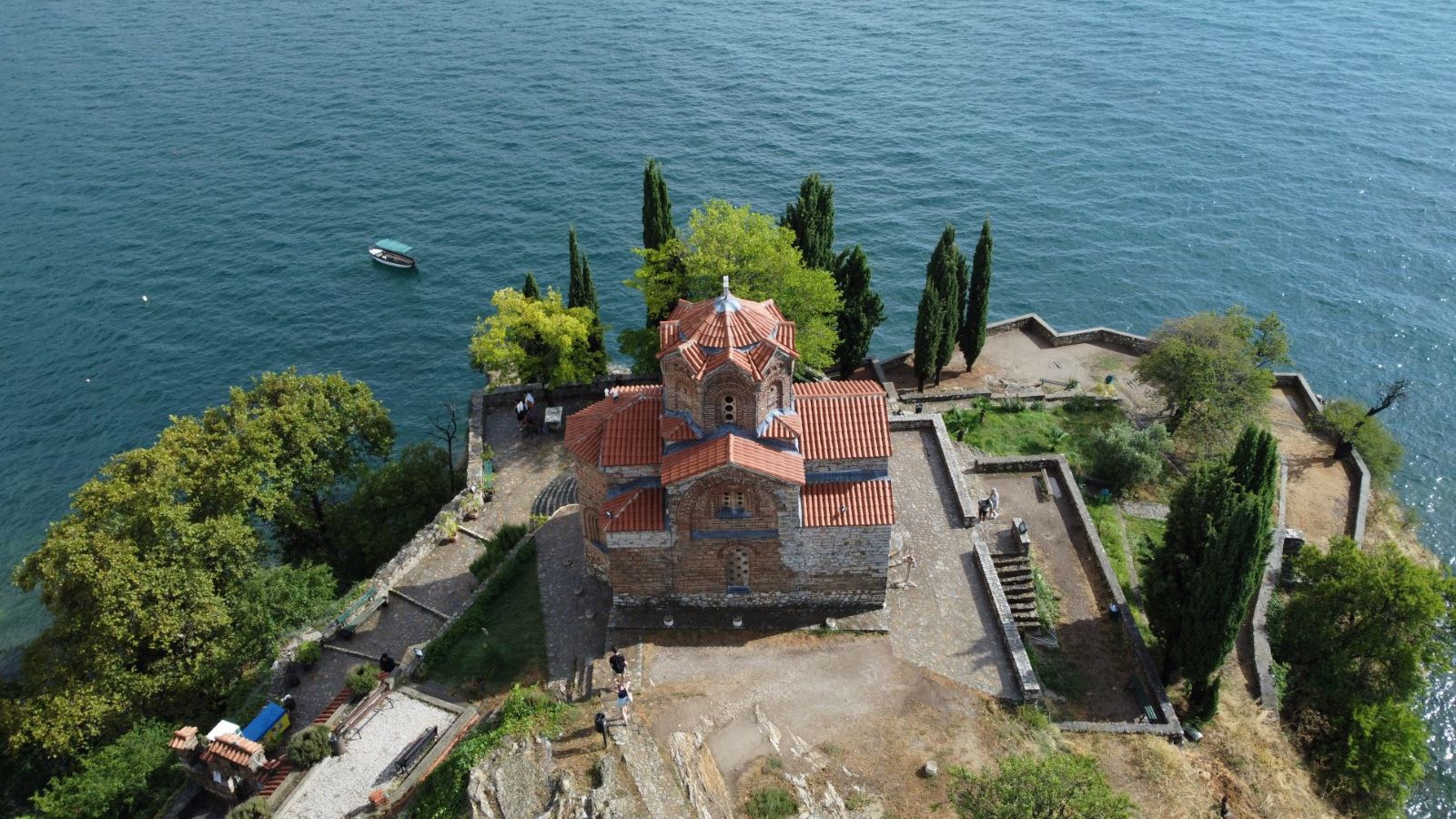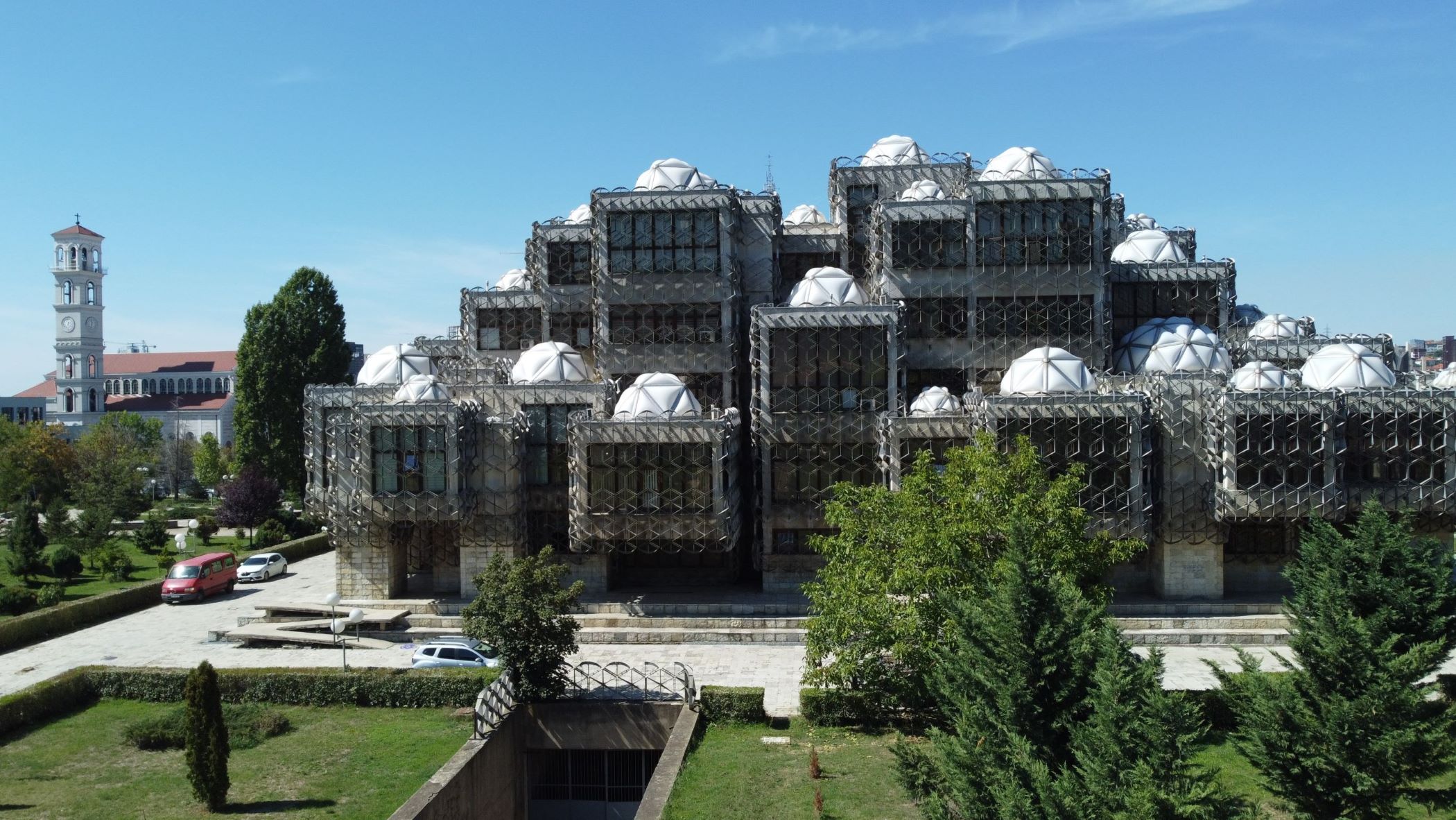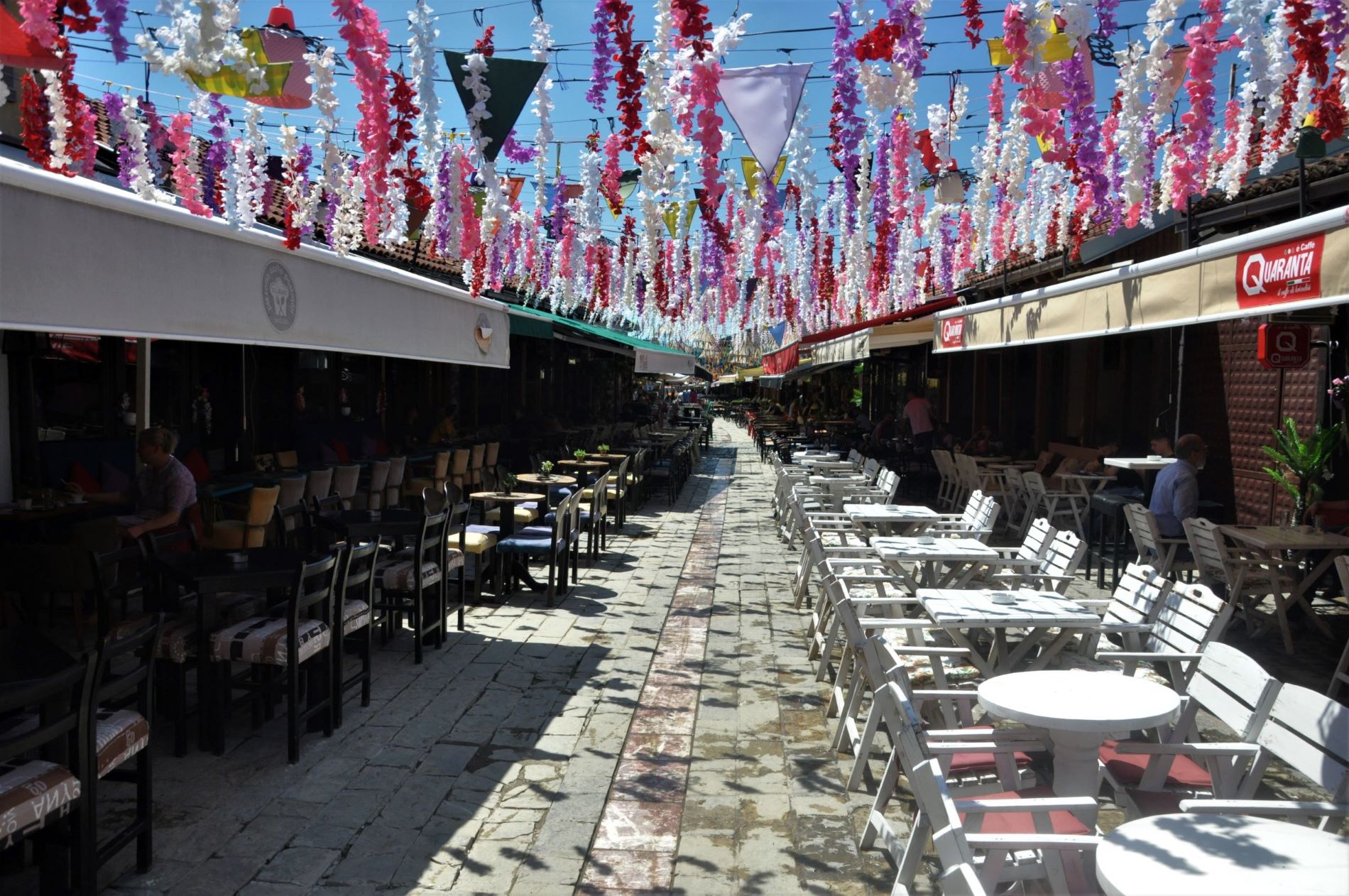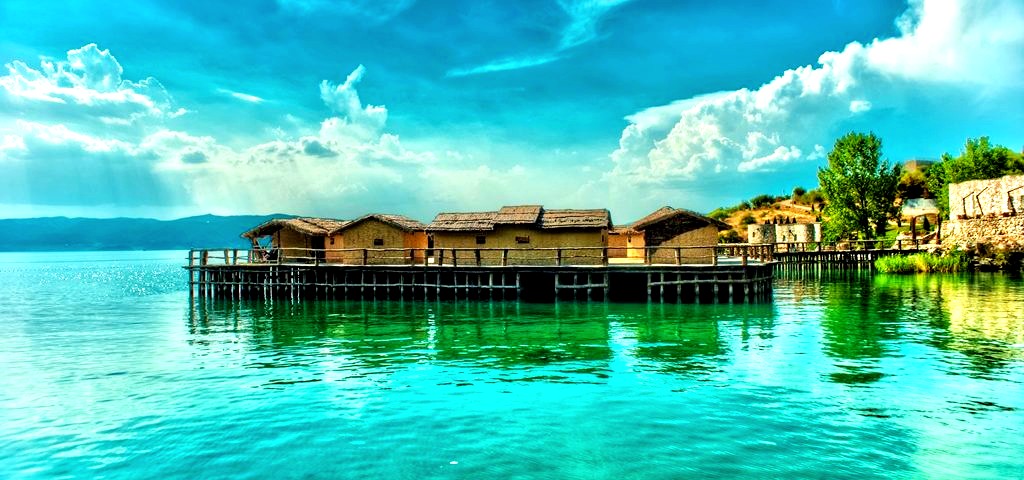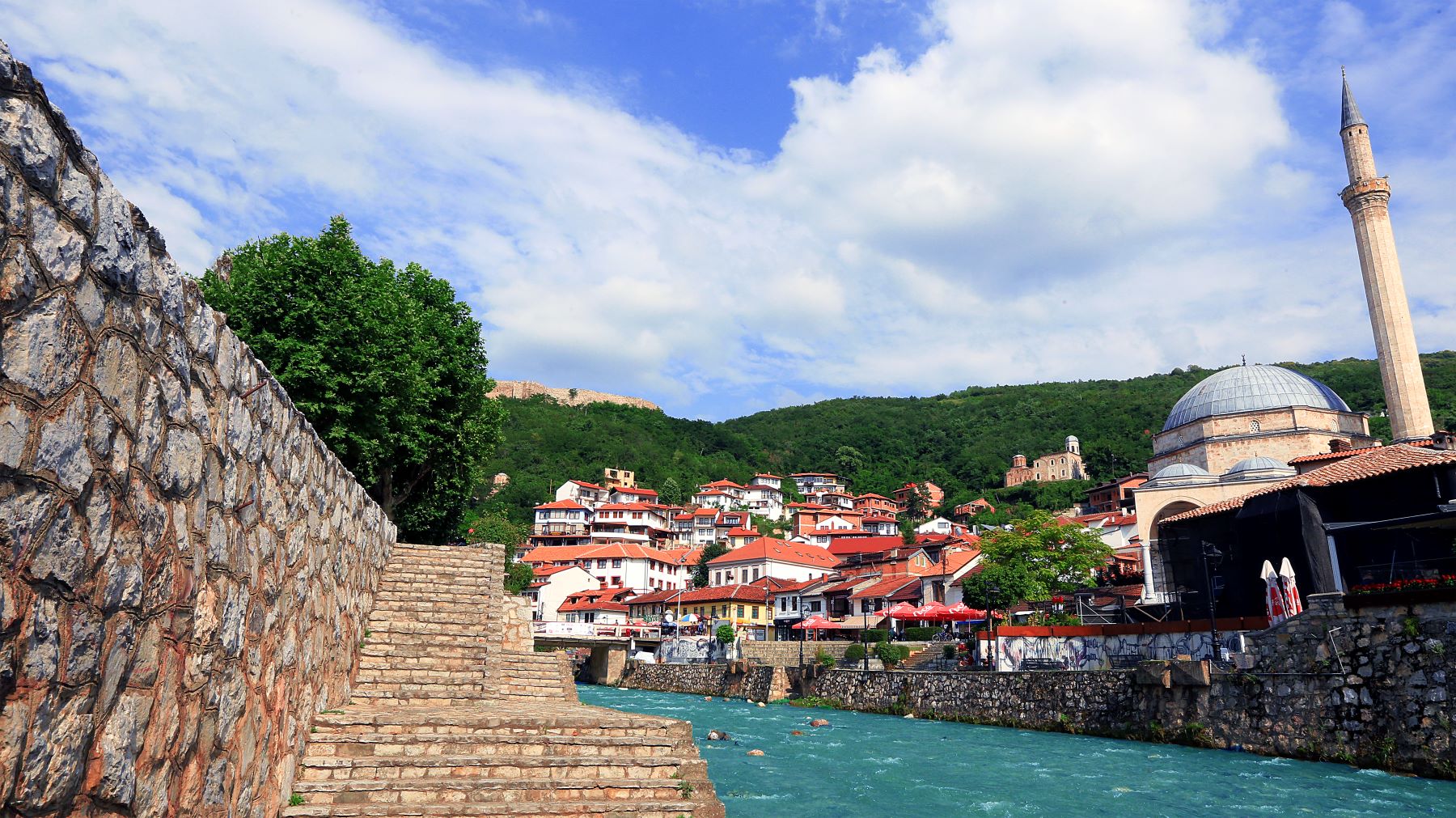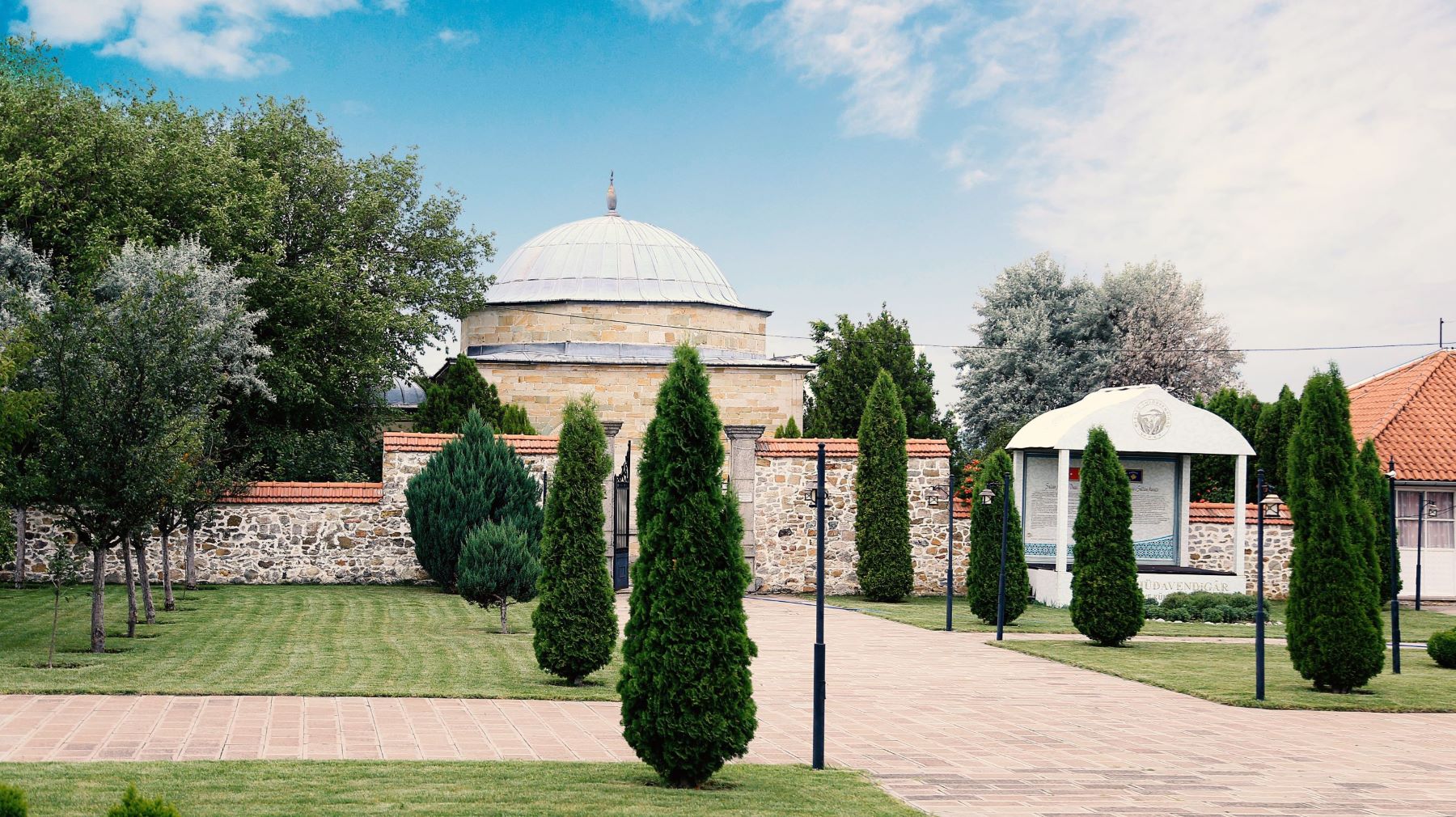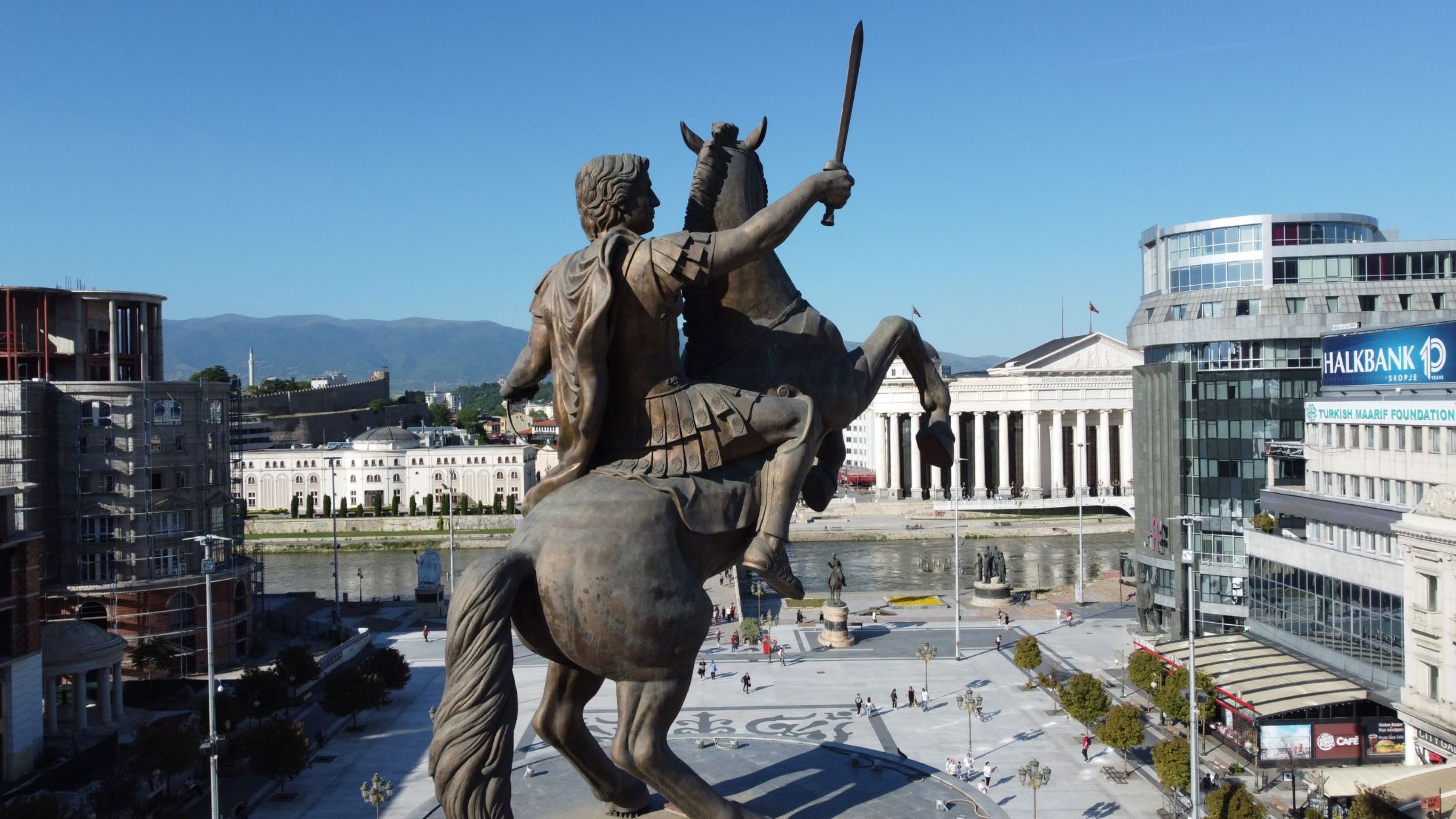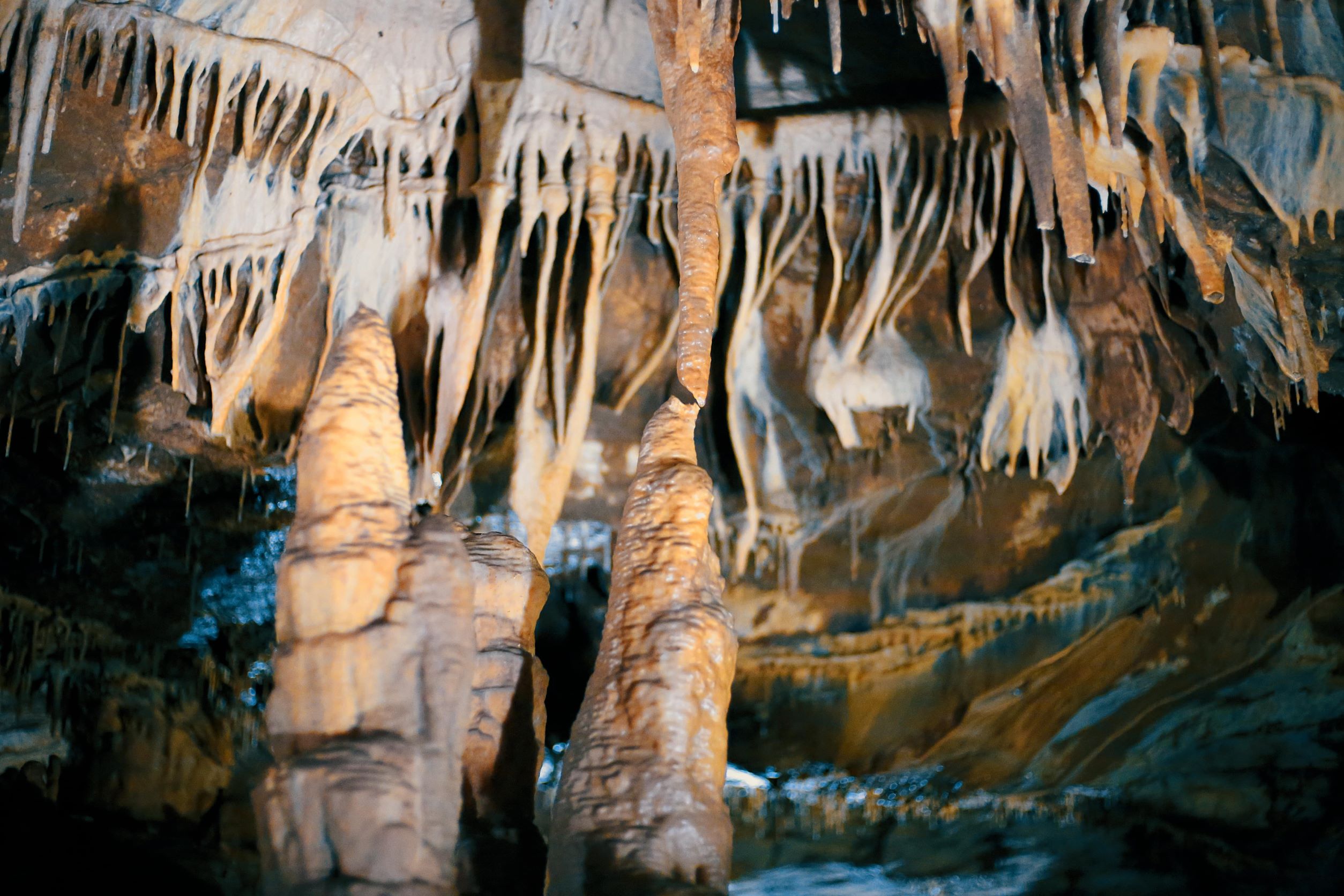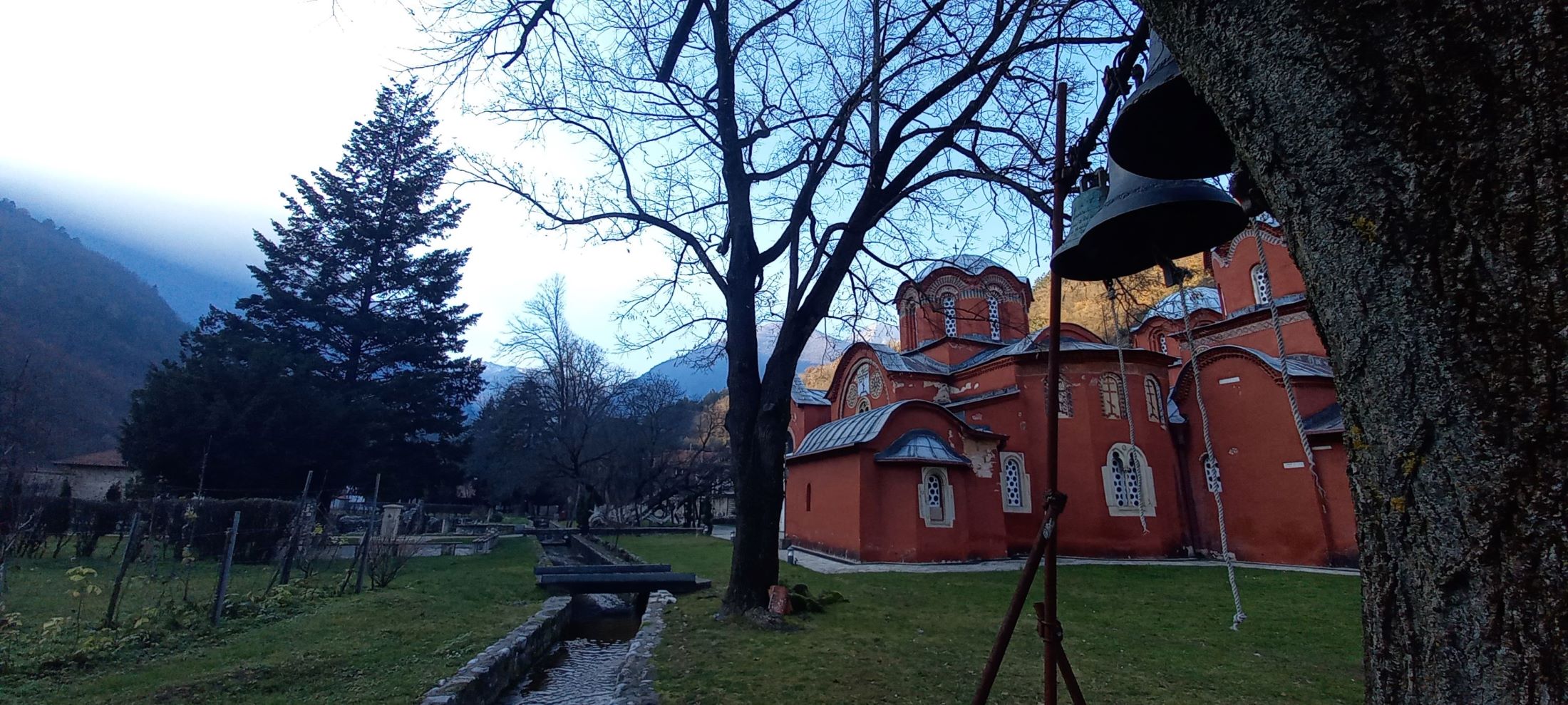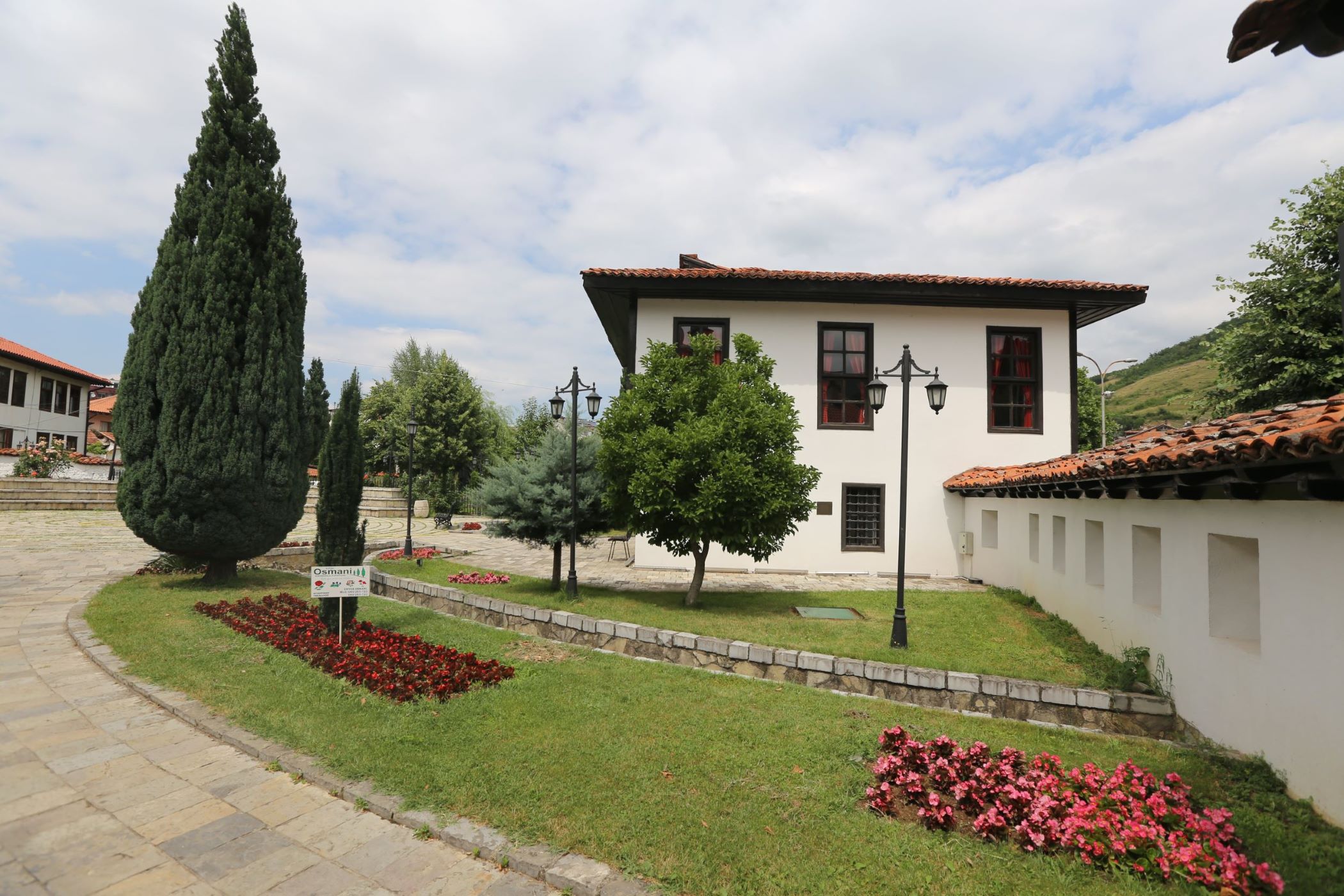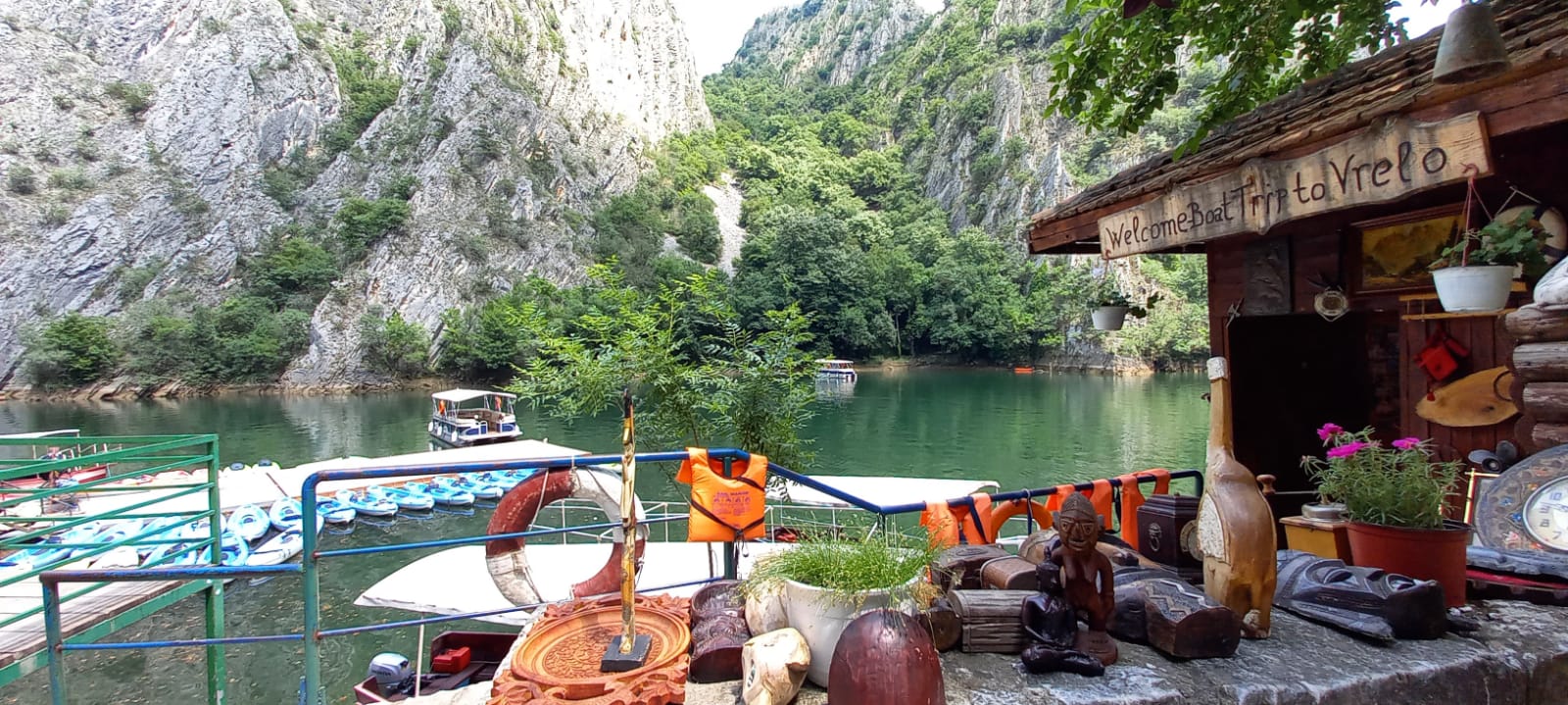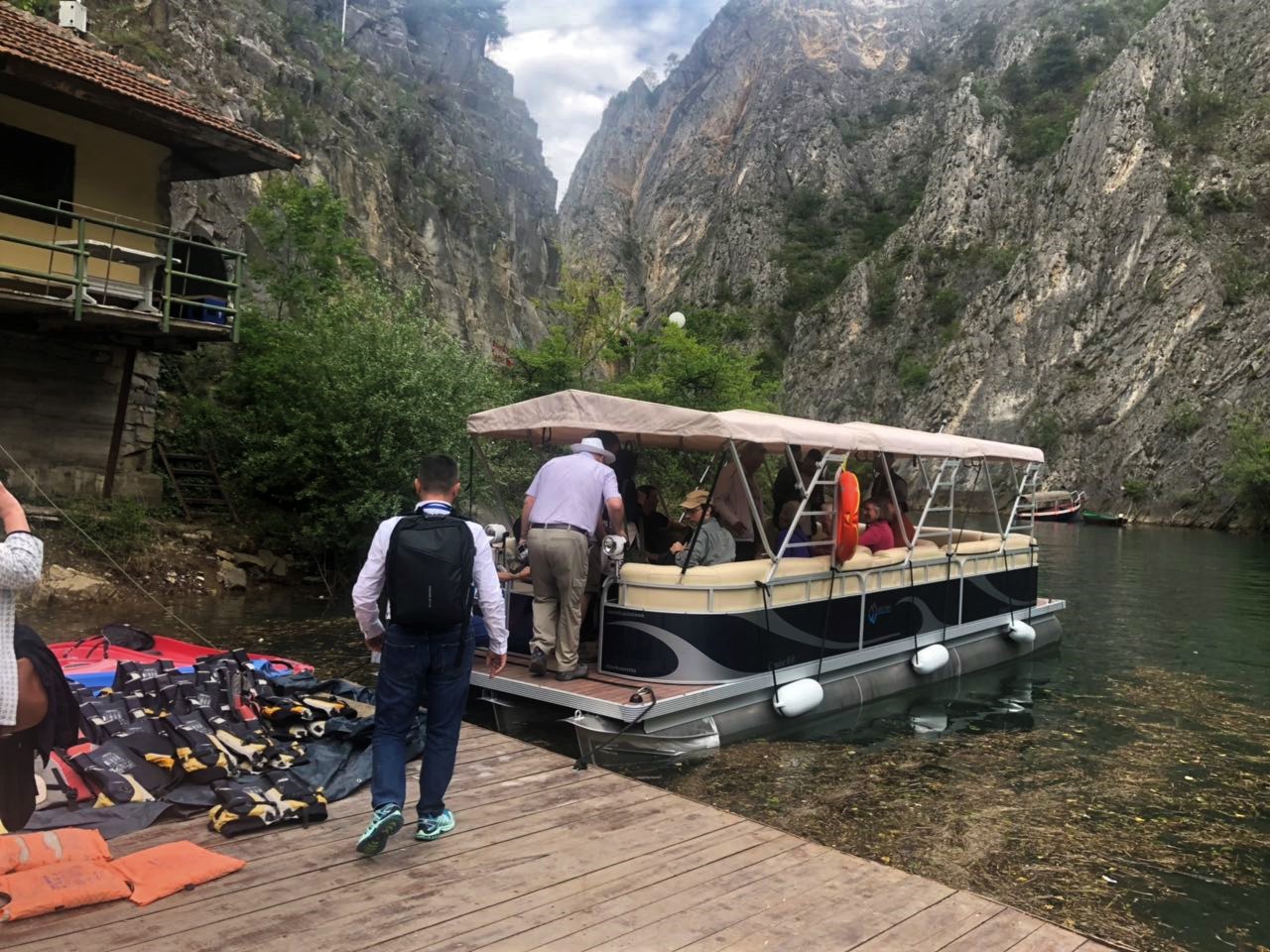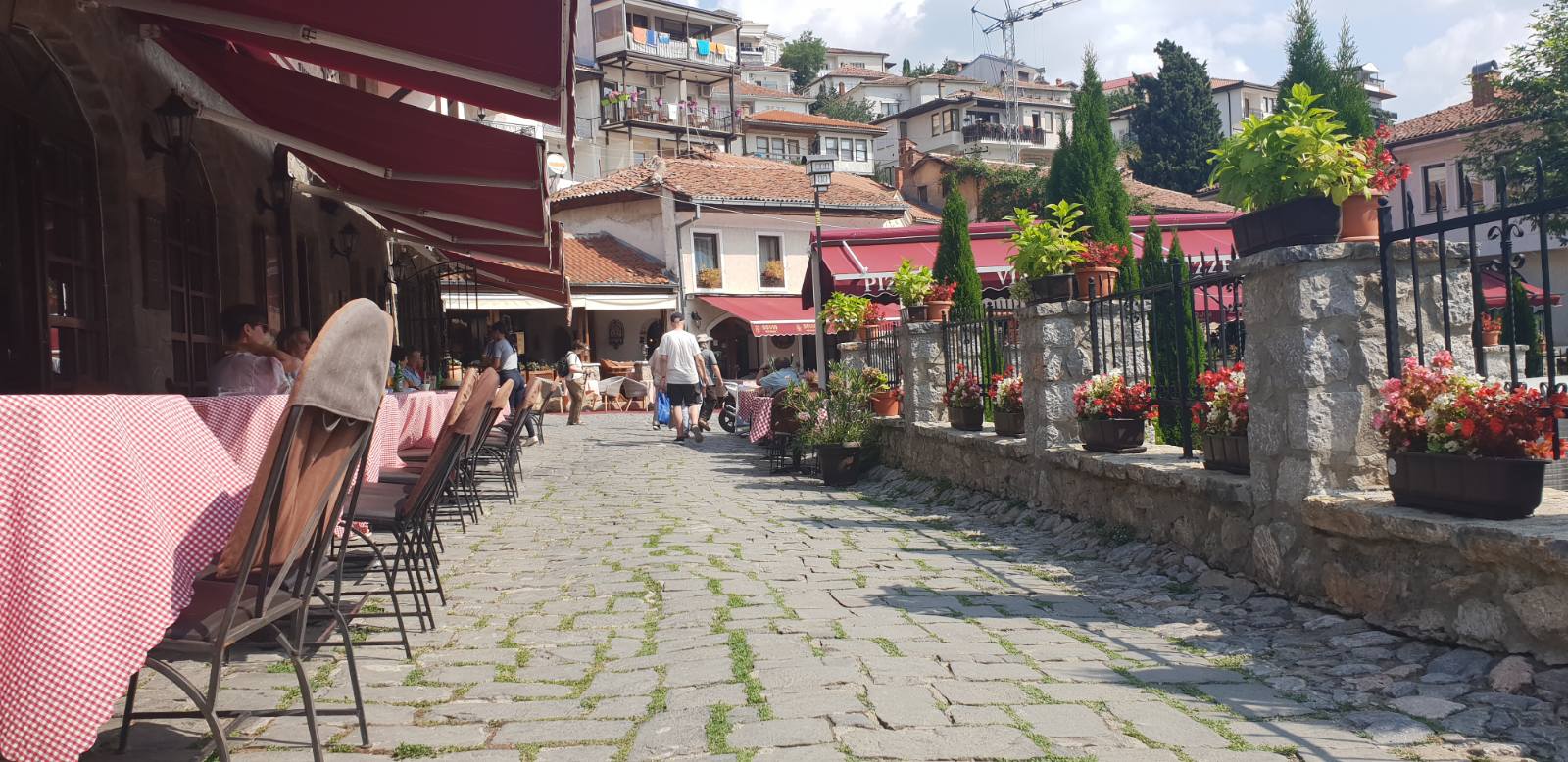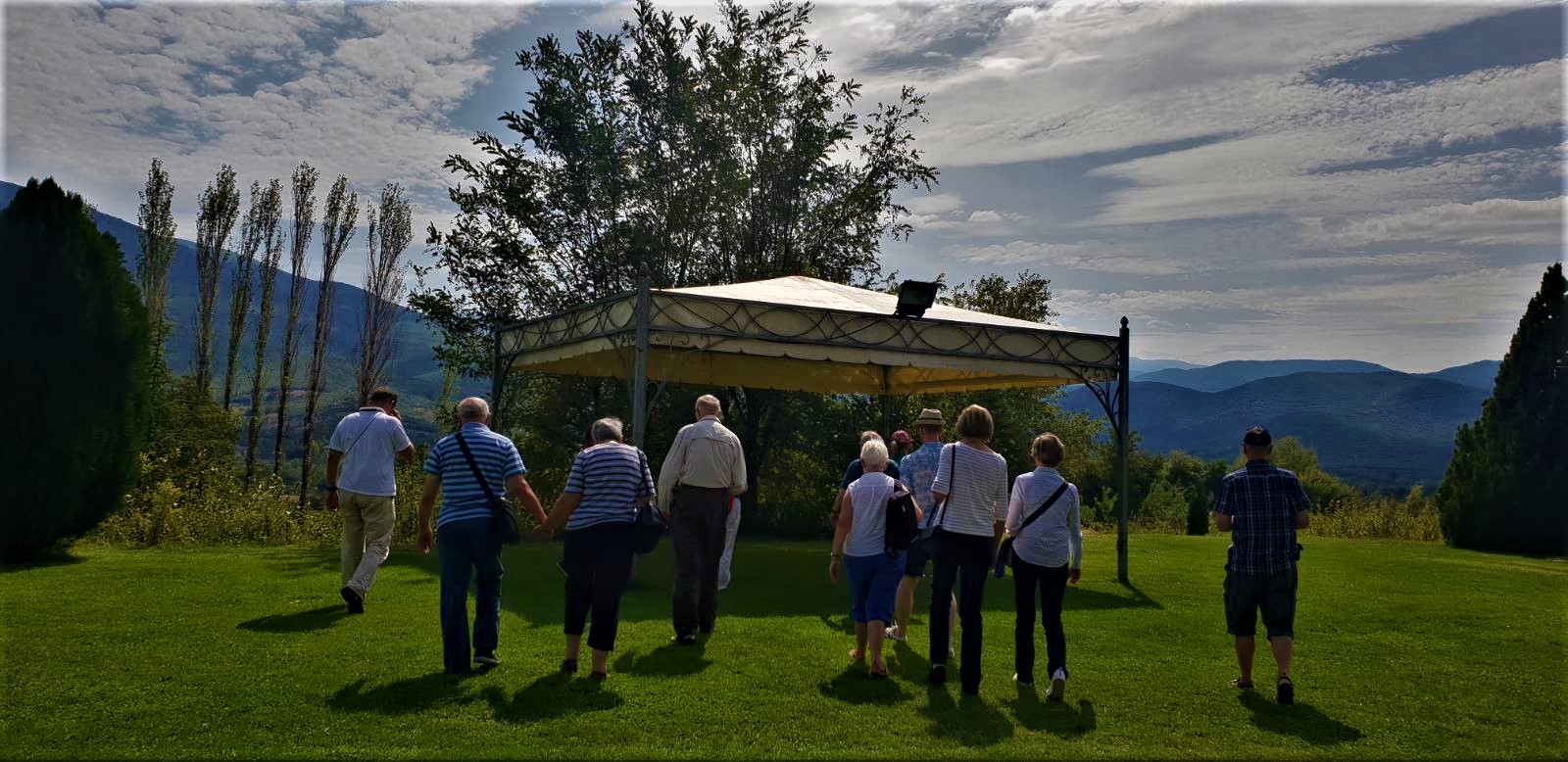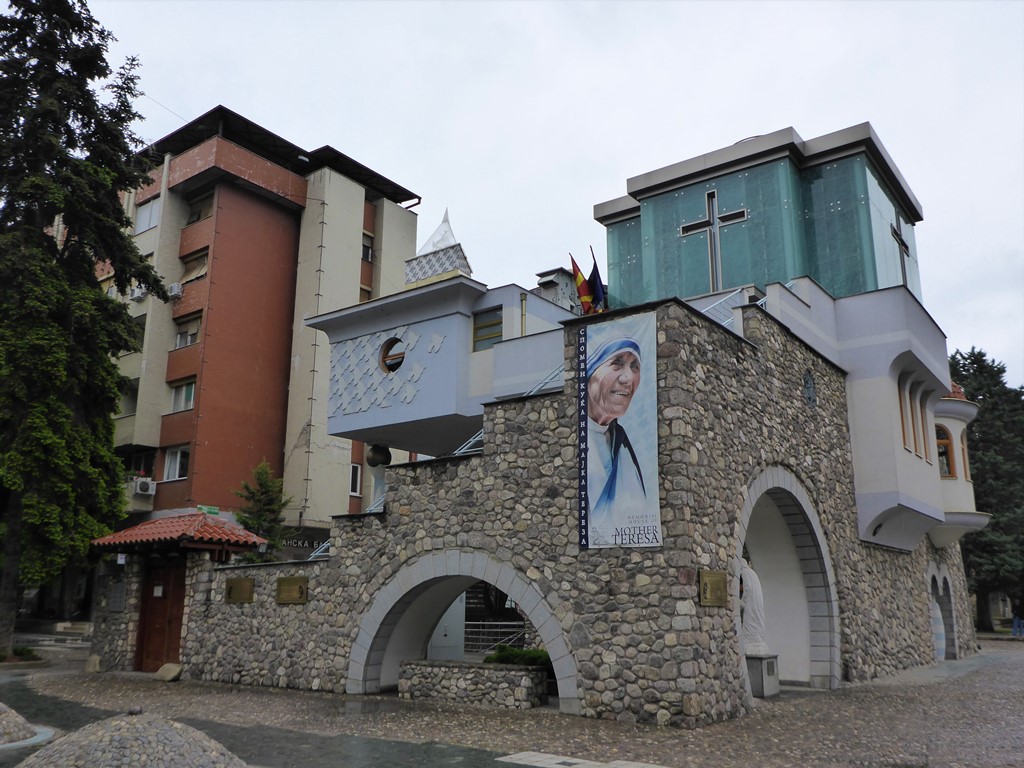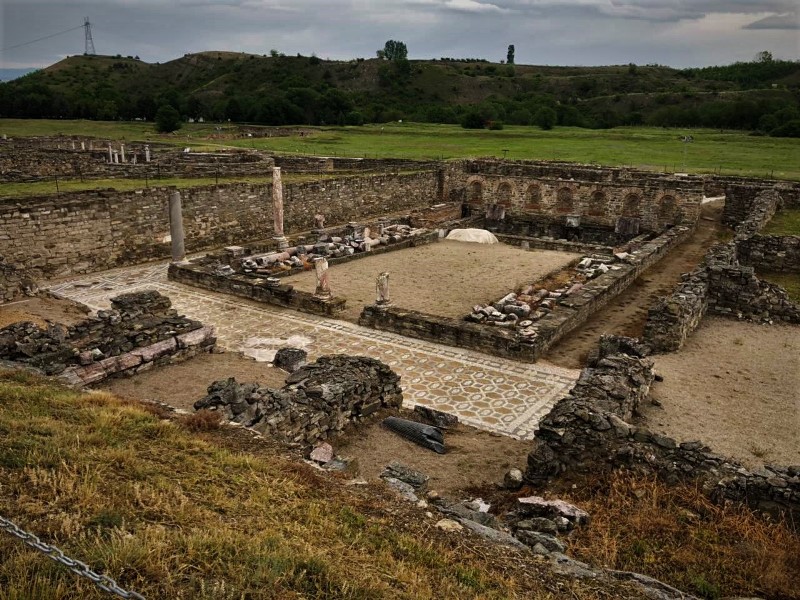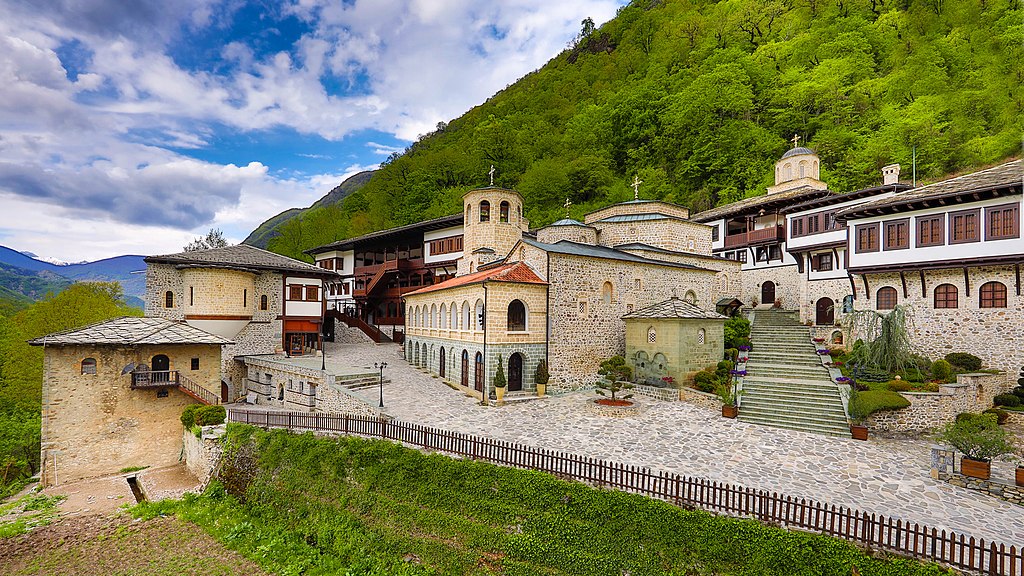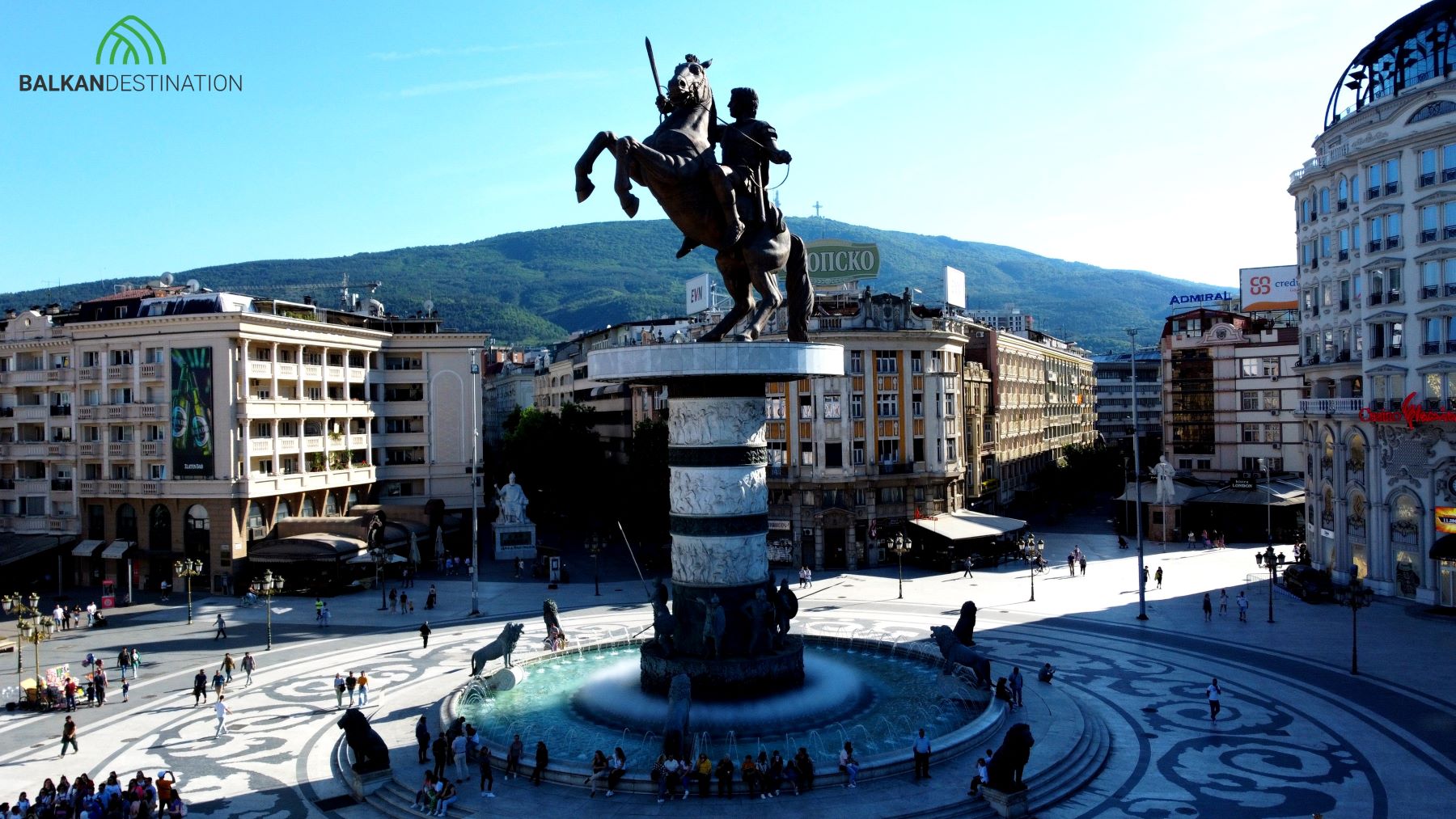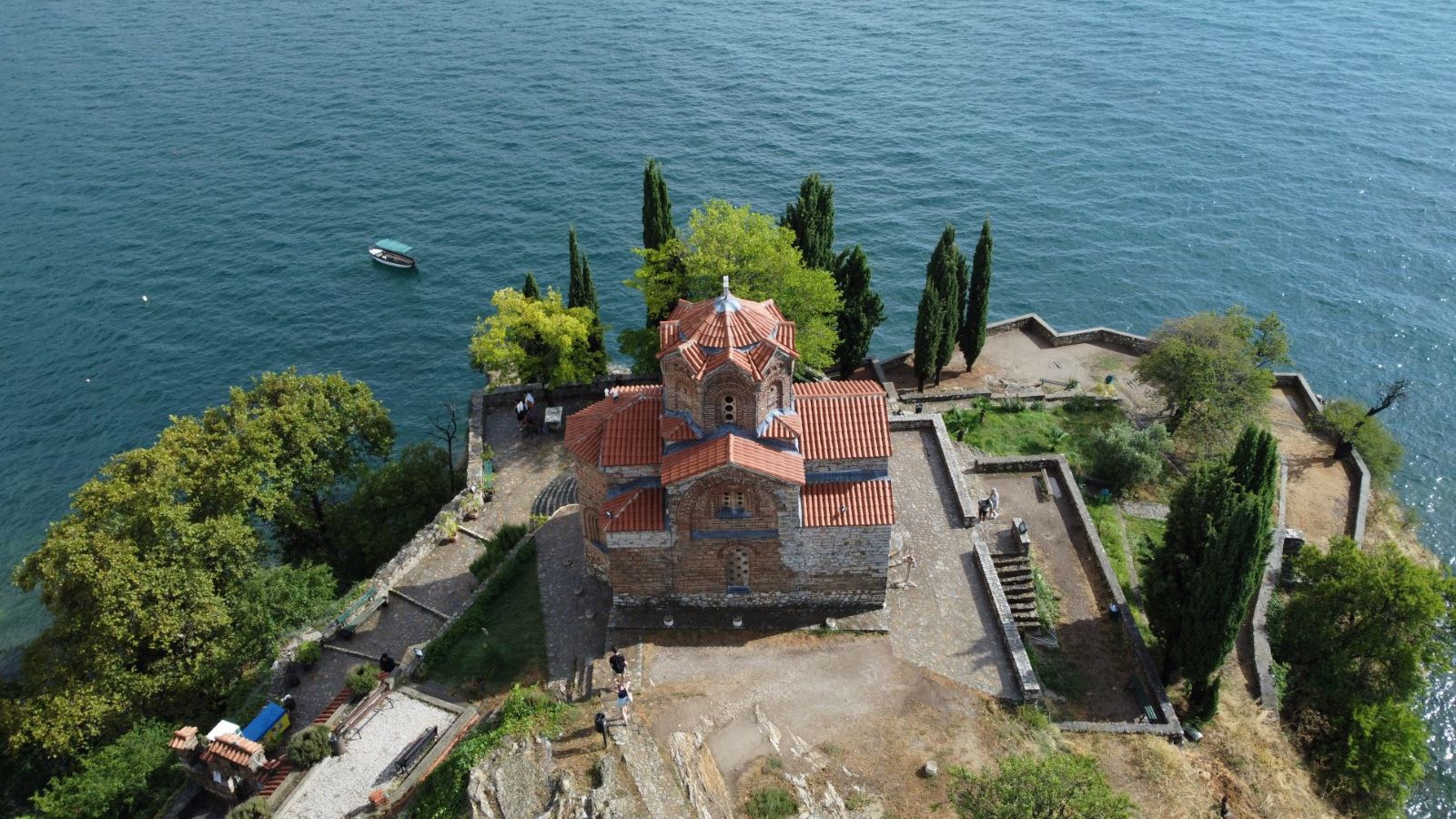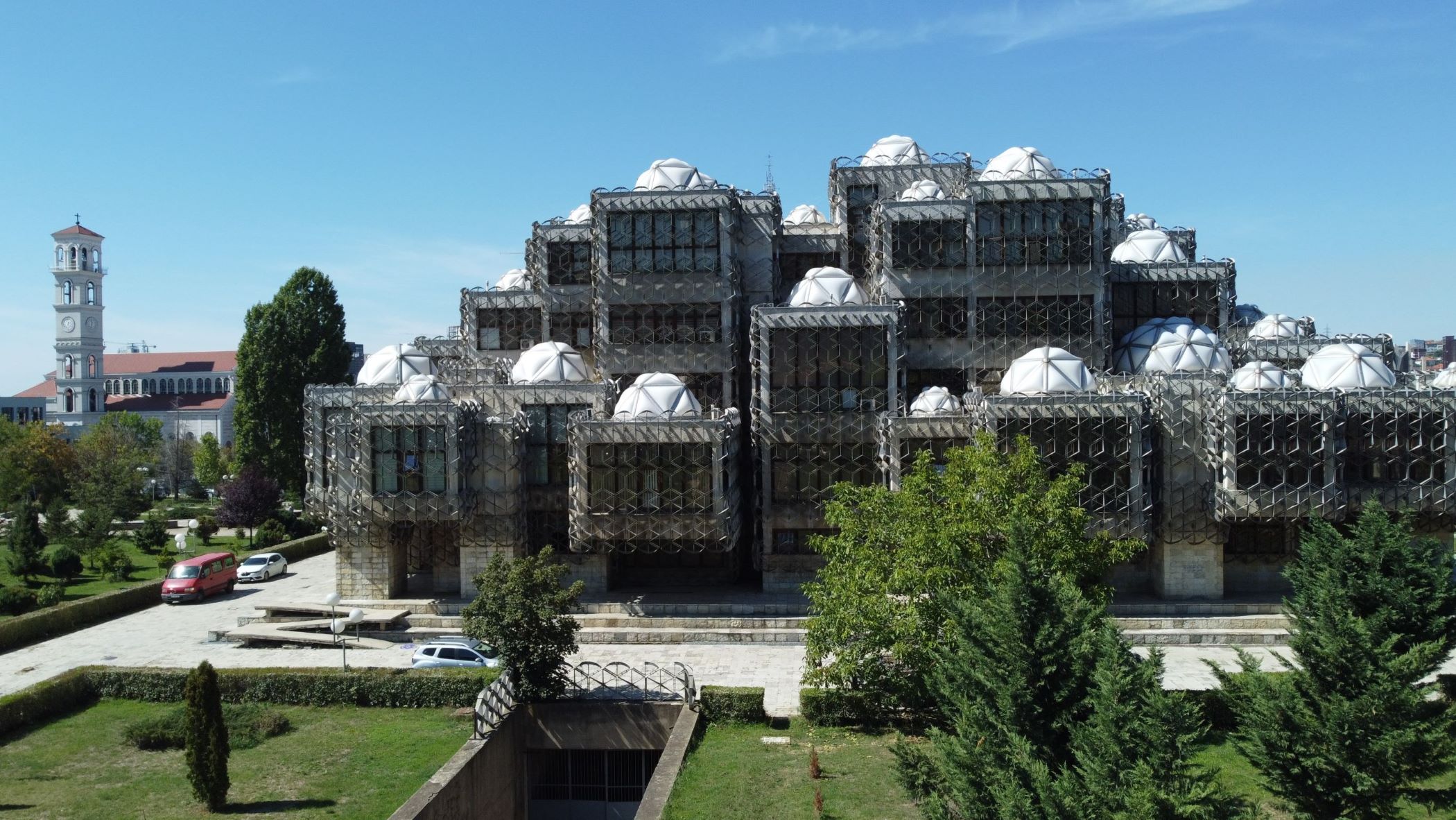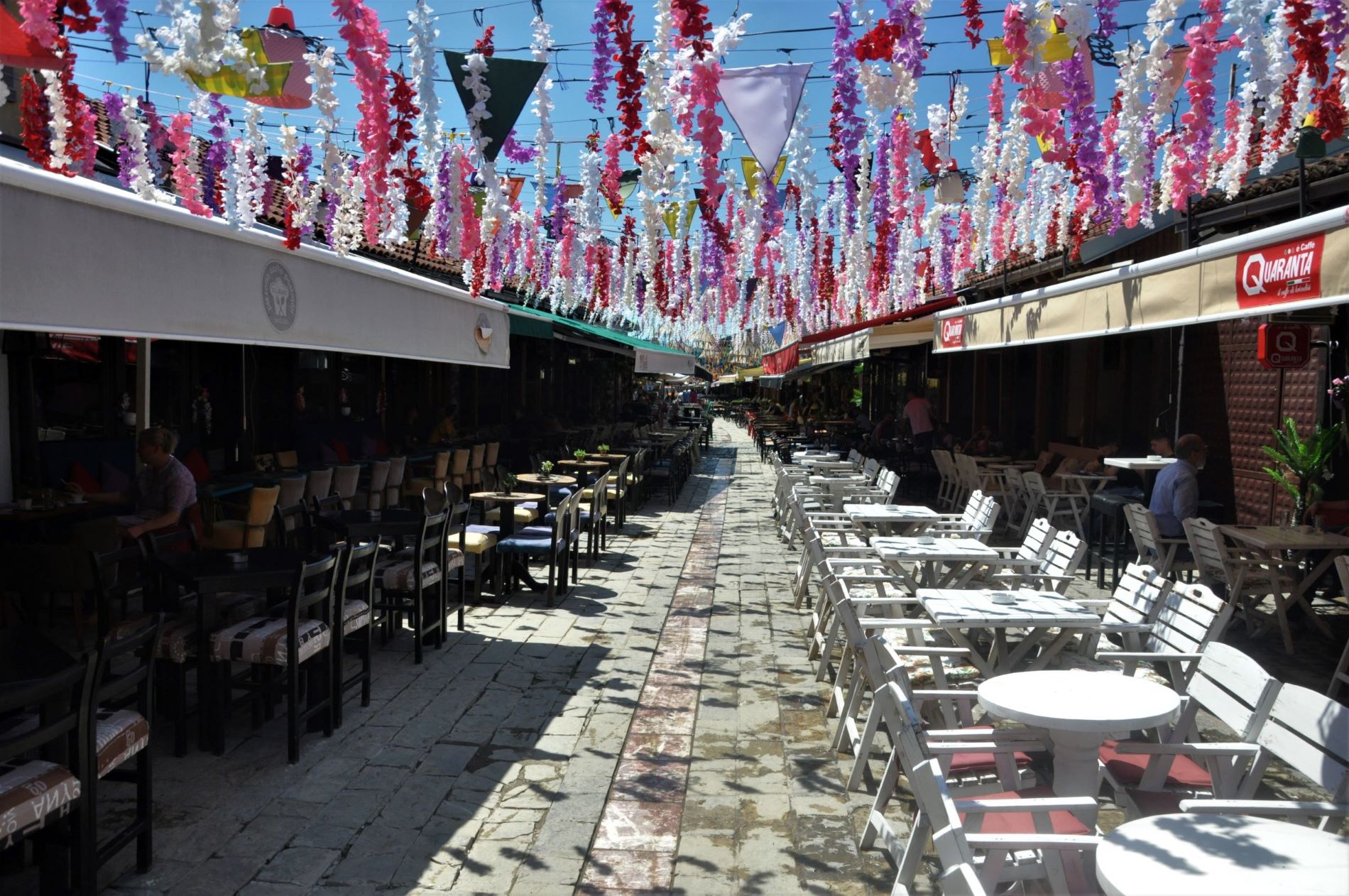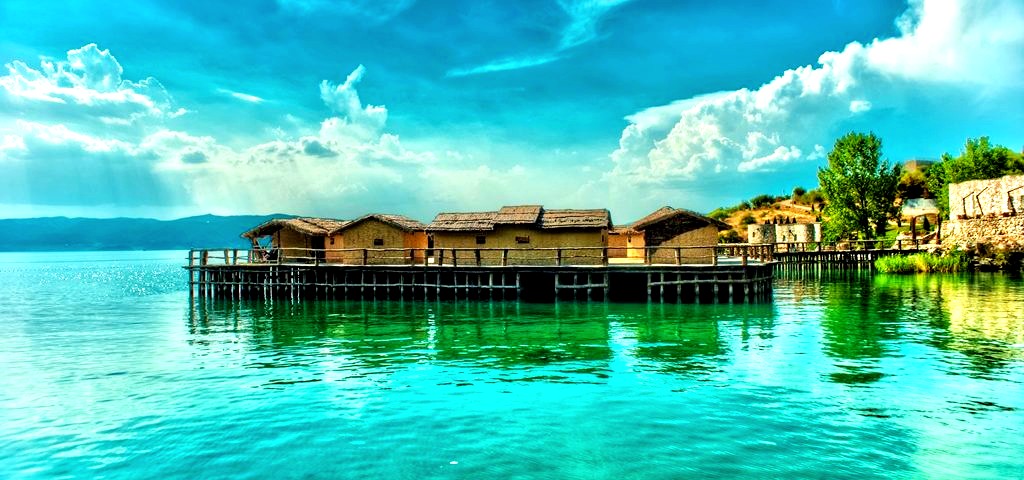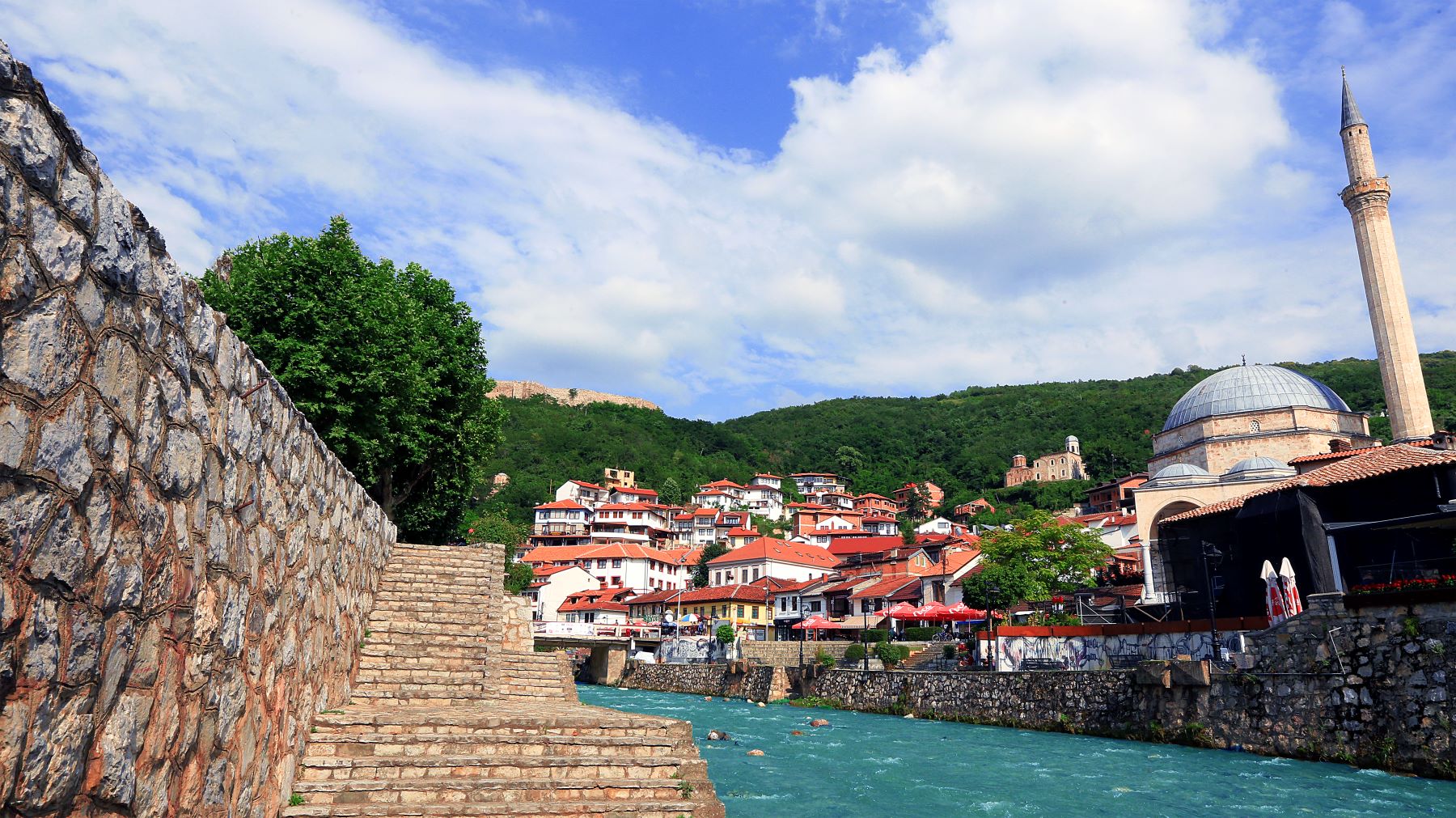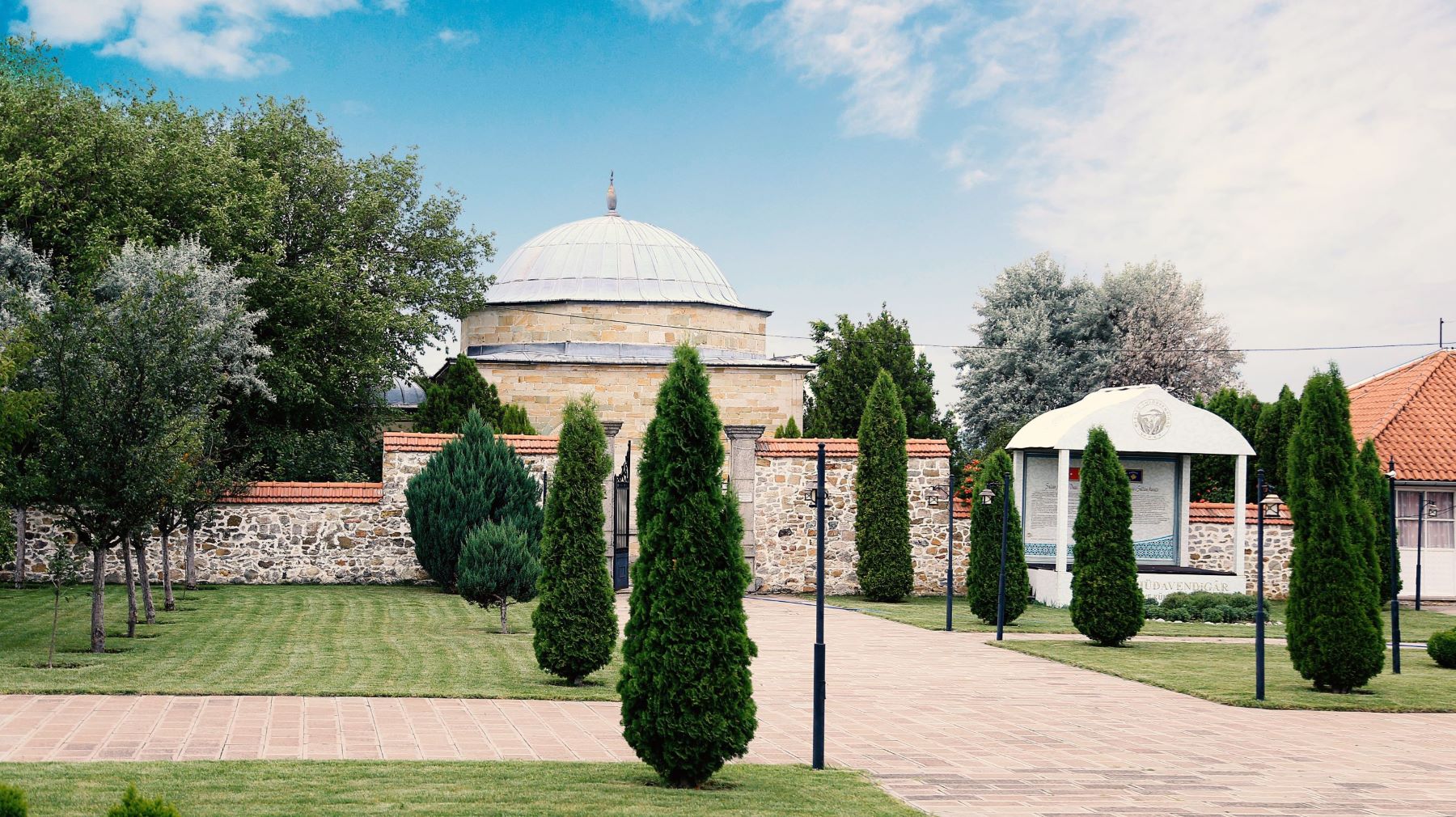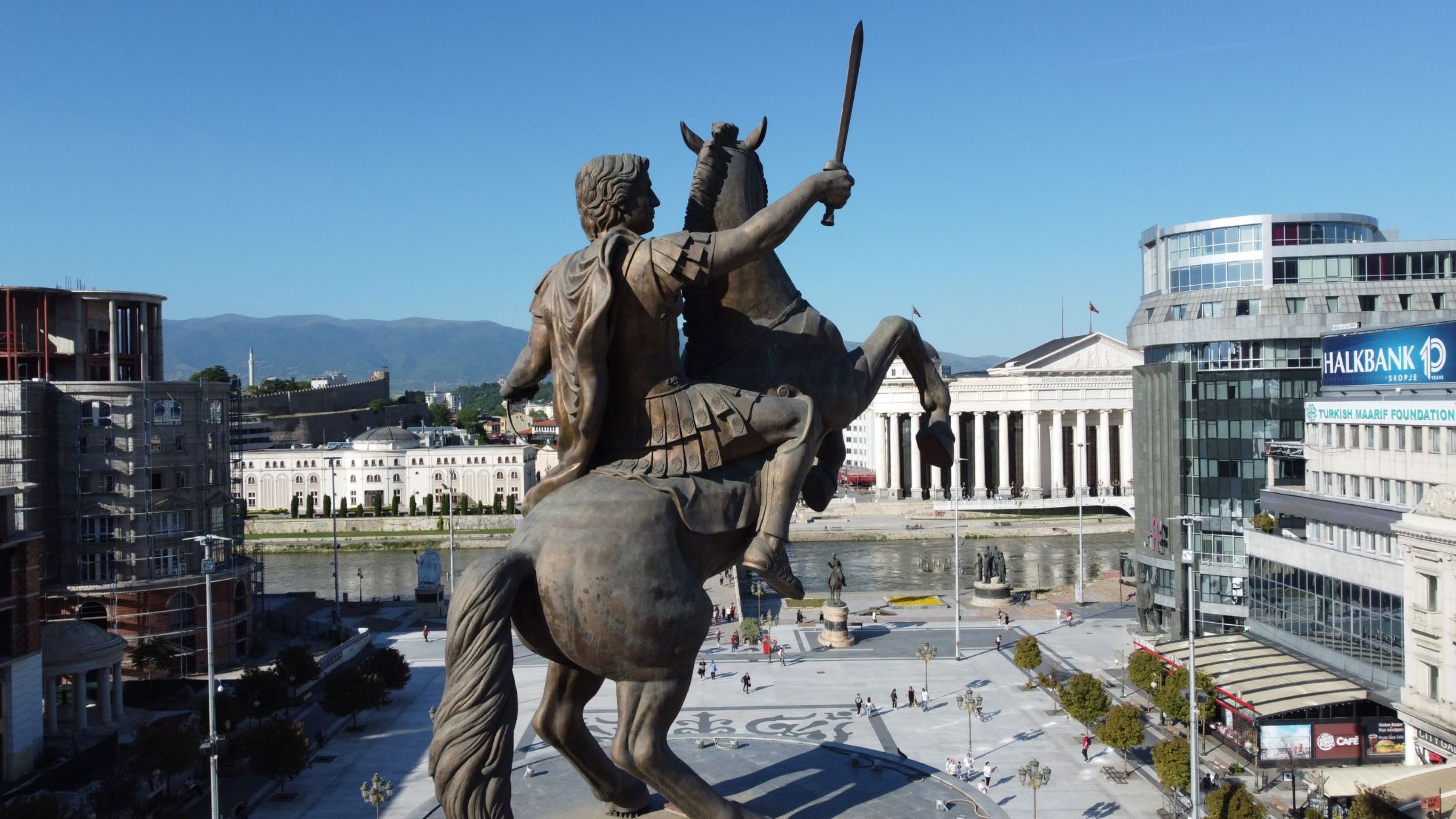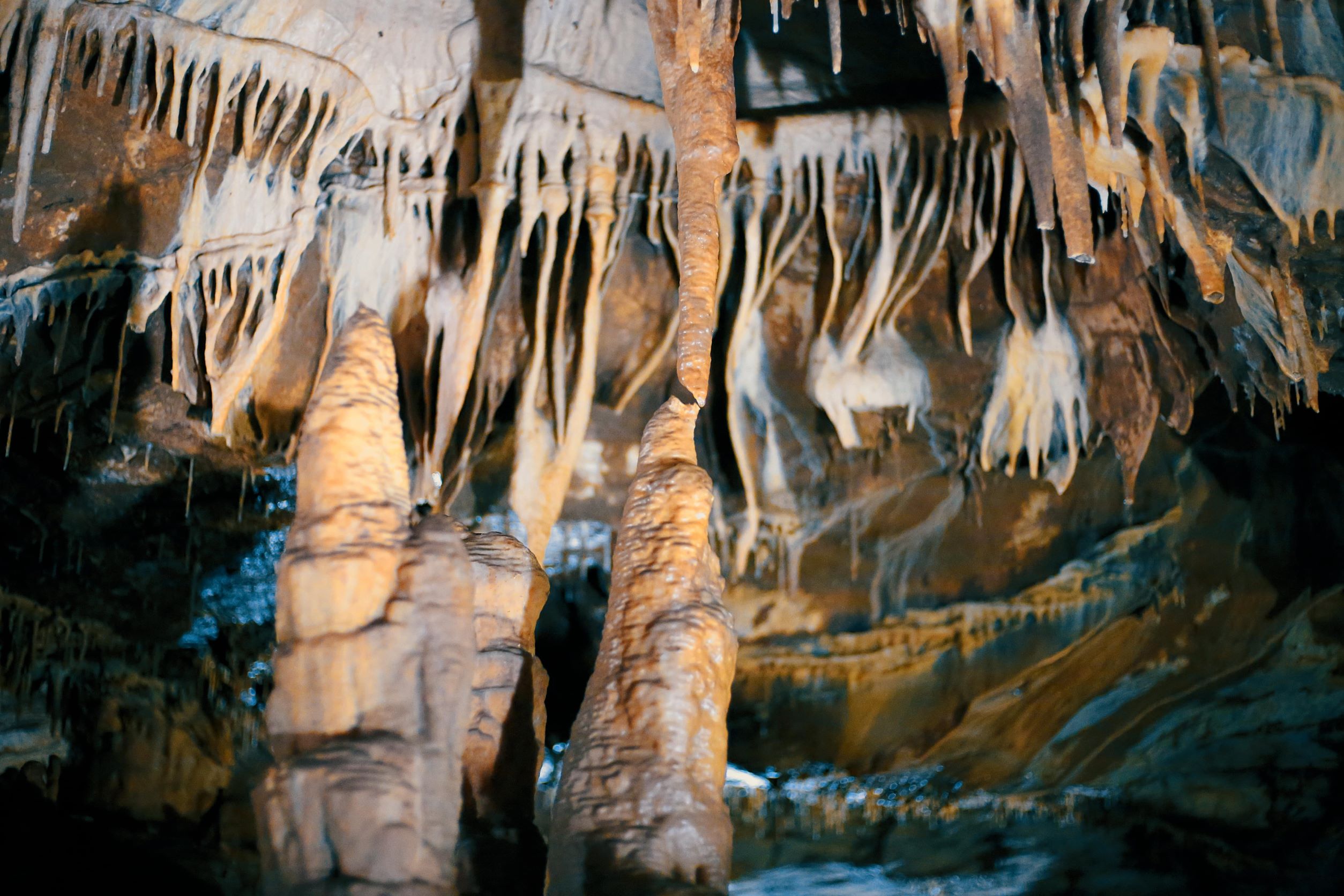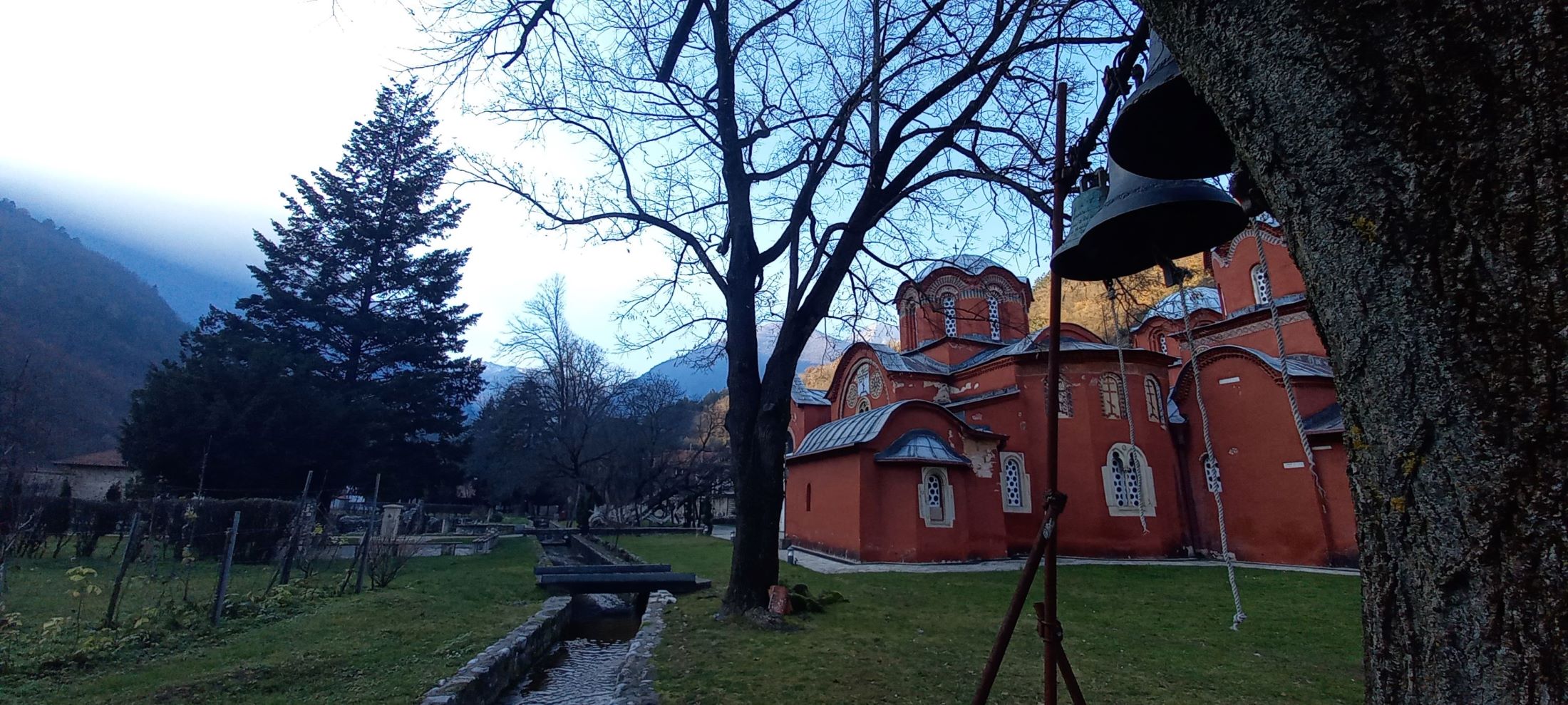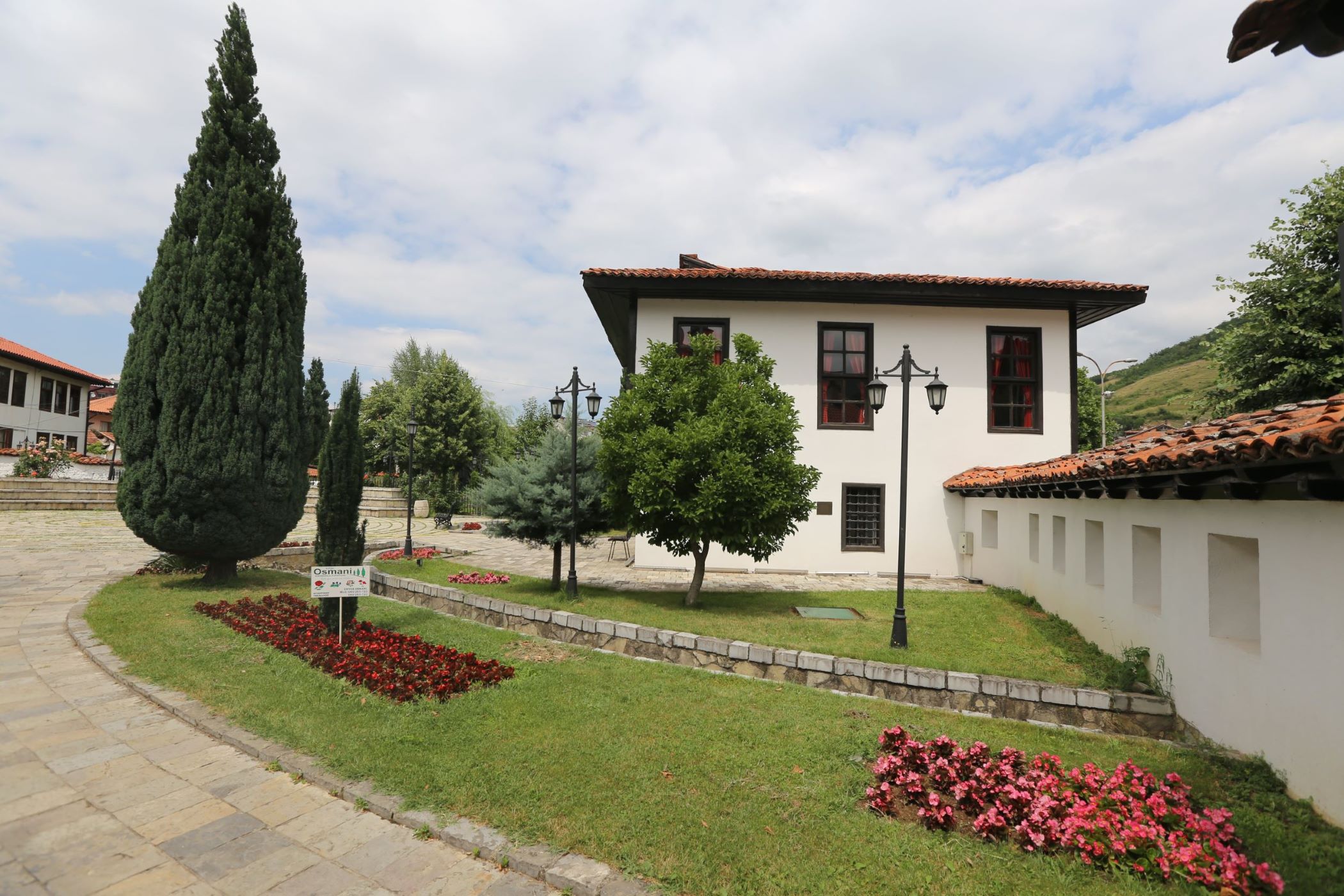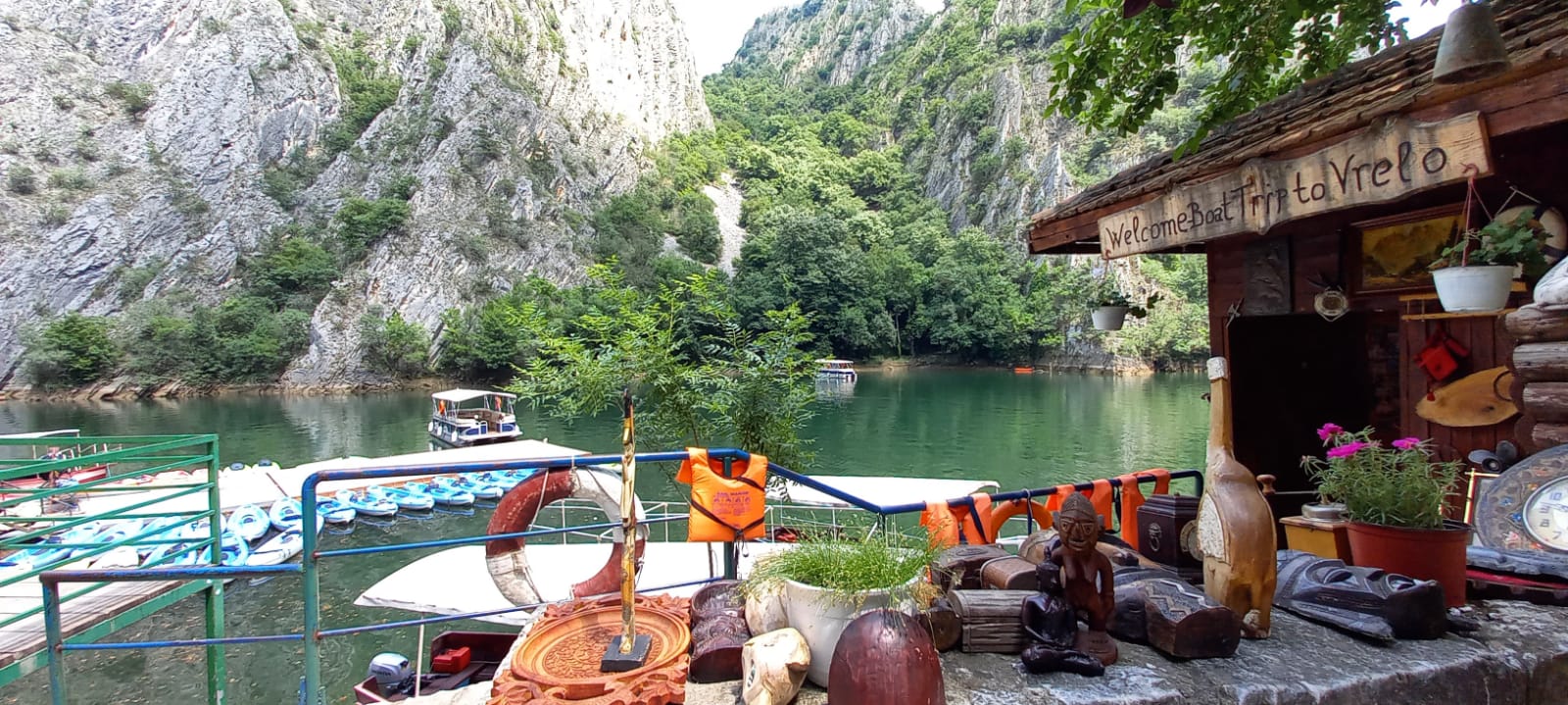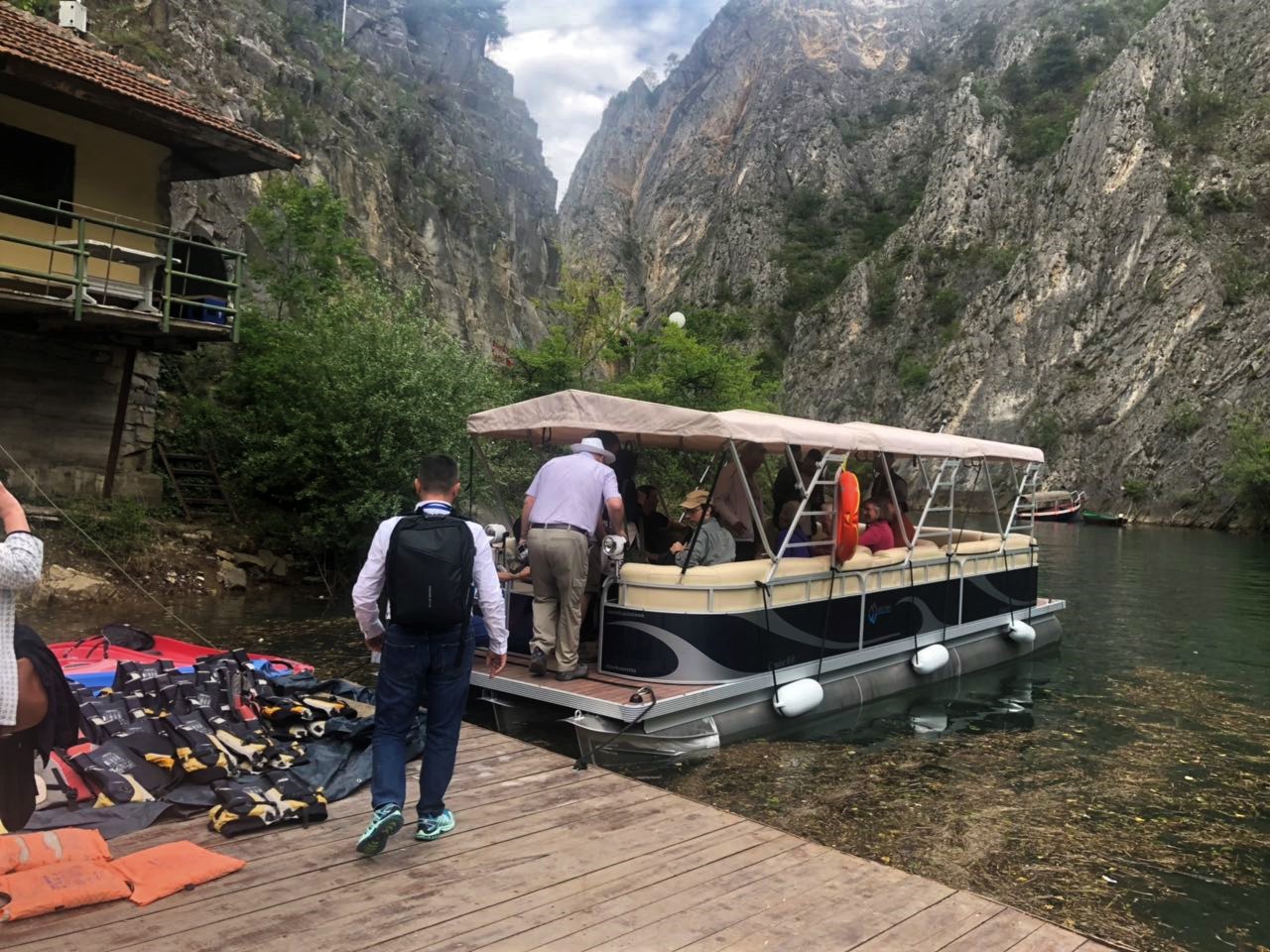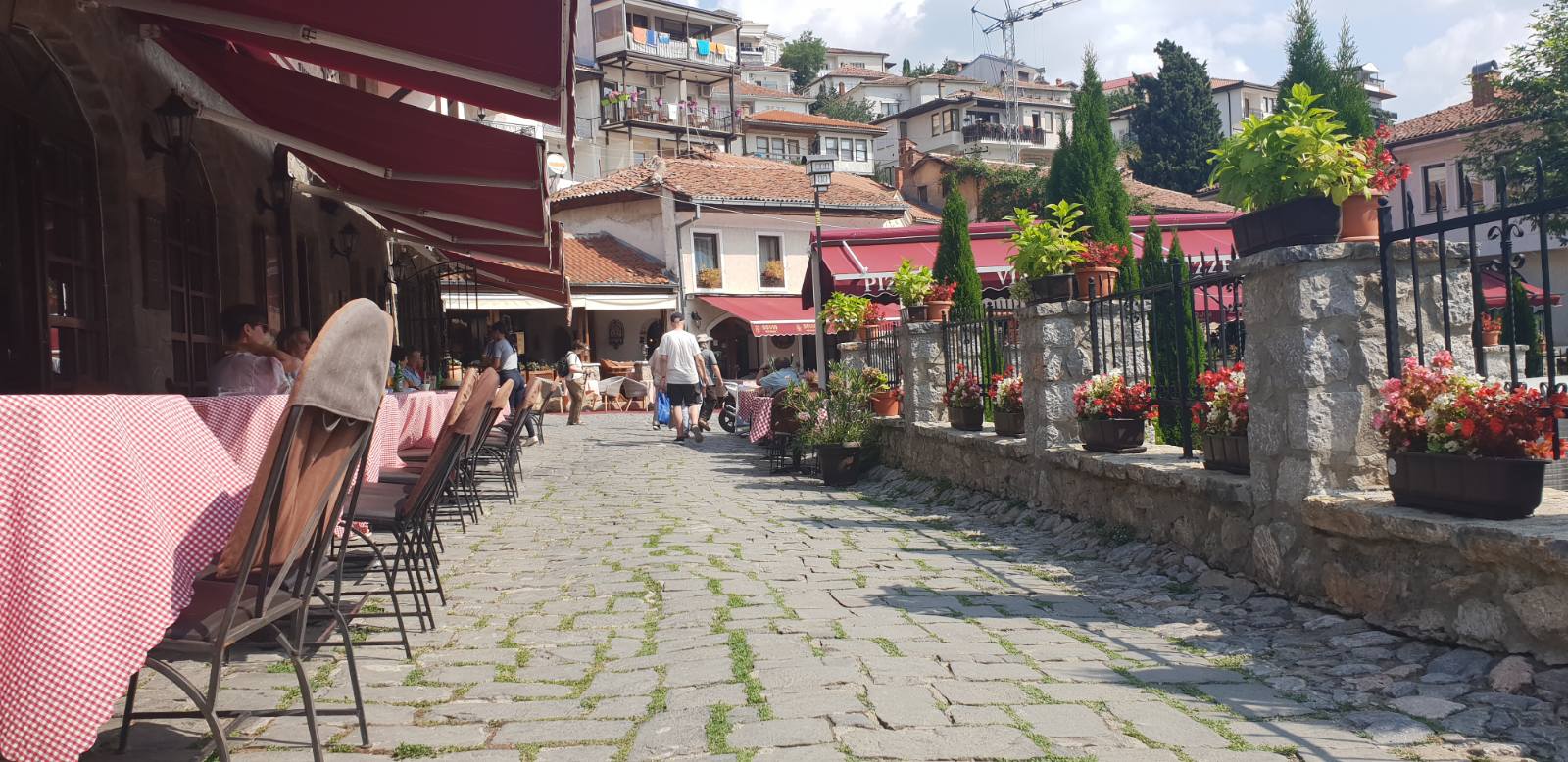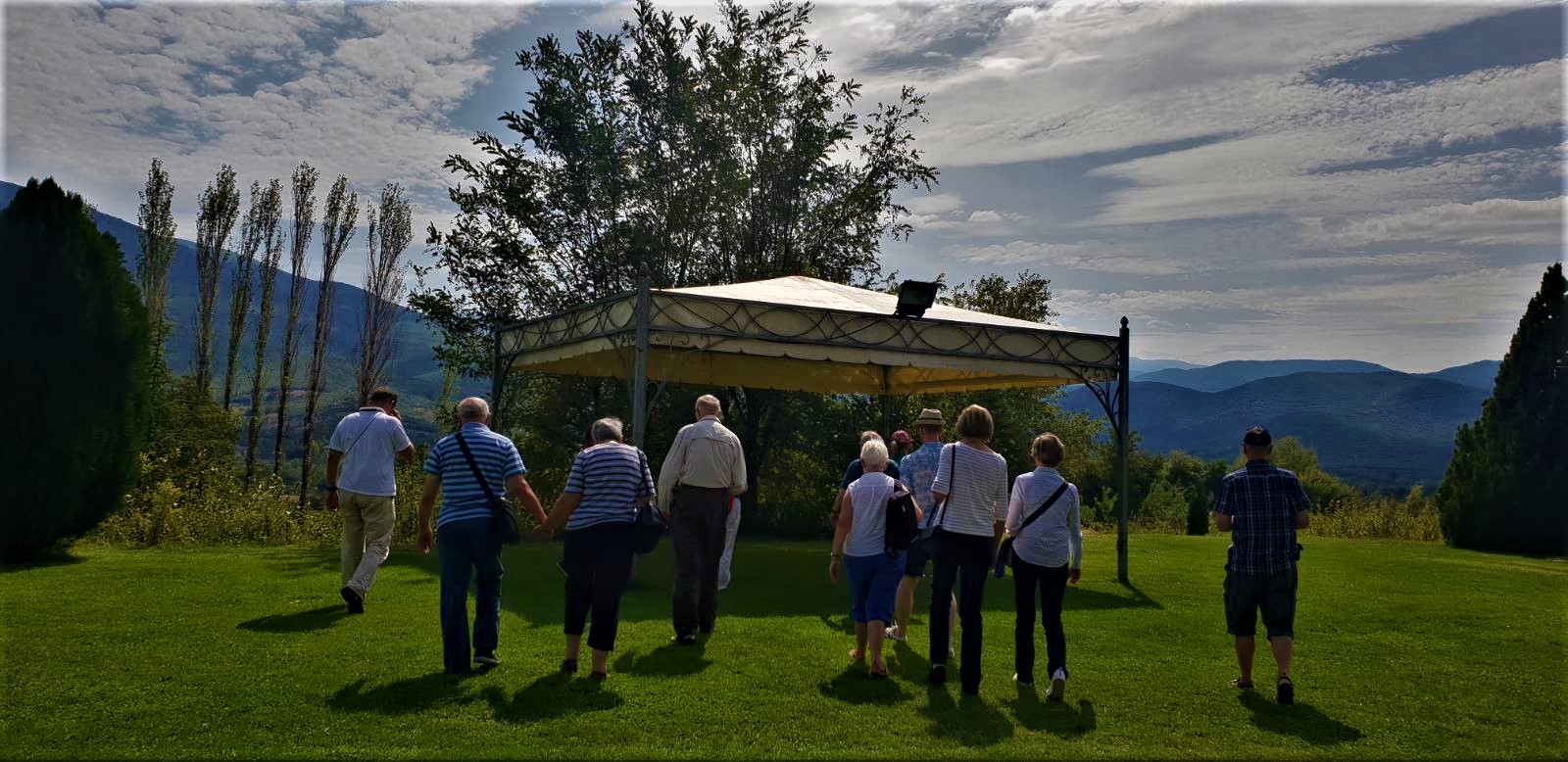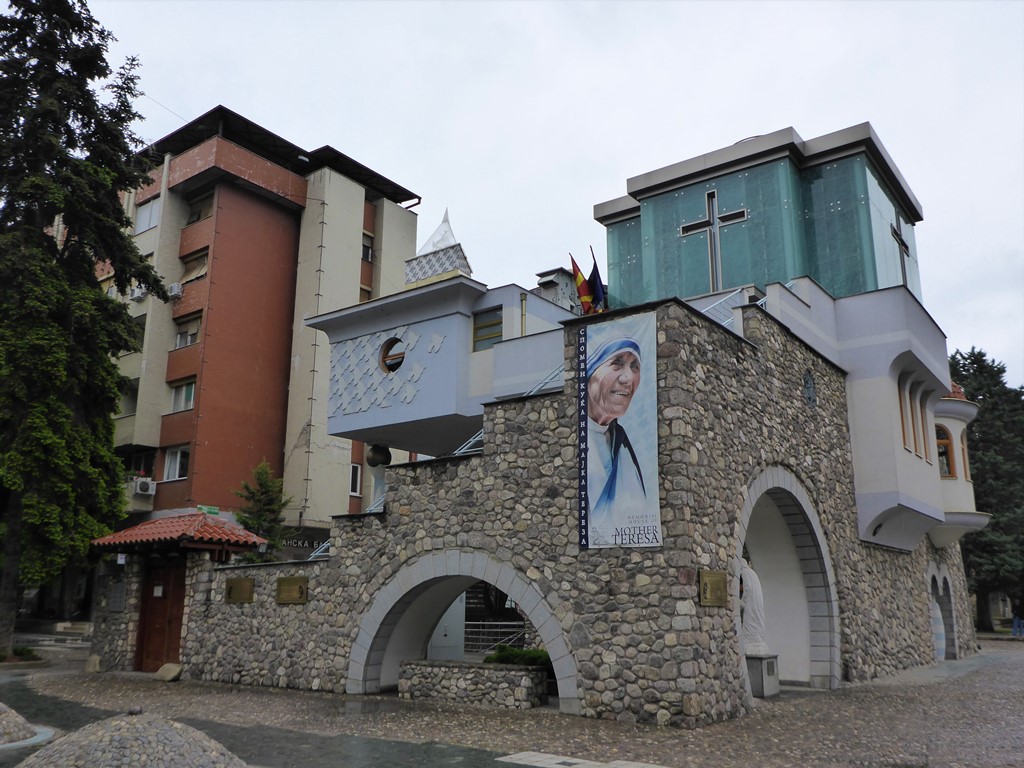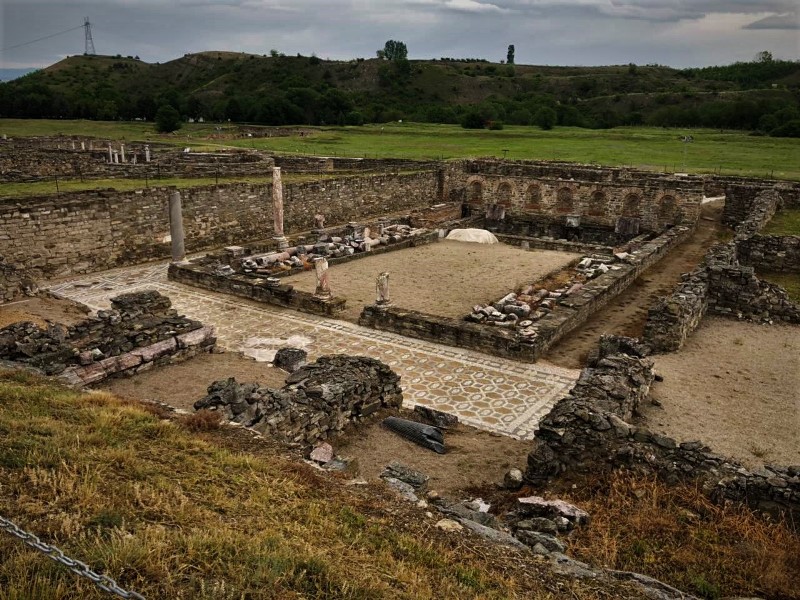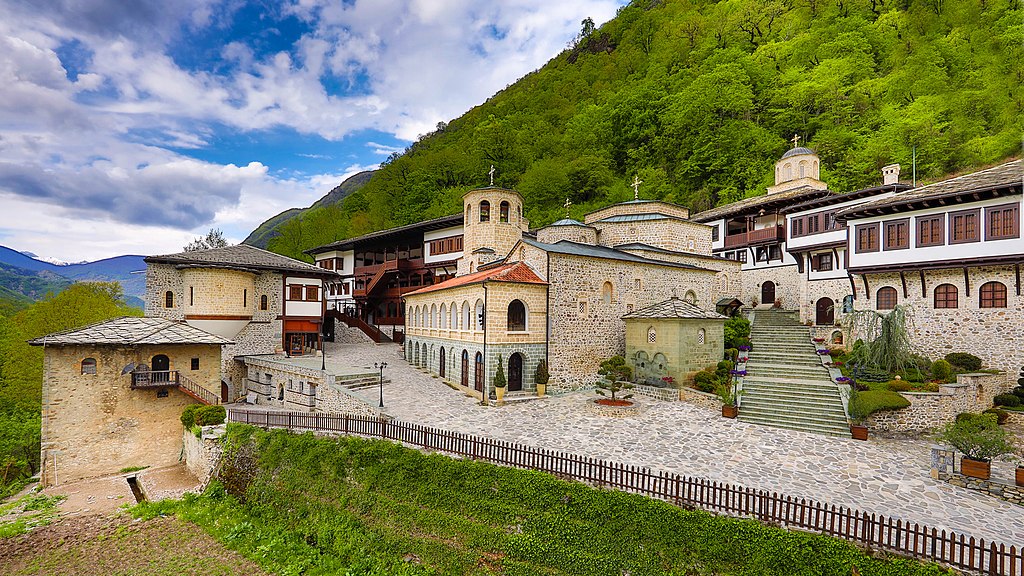 Kosovo and North Macedonia Tour
Click here for help

From 850 €
Your Package Price
Day 1: Pristina Airport – Pristina (45 minutes' drive) or Skopje International Airport - Pristina (approx. 1.3-hour drive)
We welcome you at Pristina or Skopje Airport and transfer to Pristina for overnight. Overnight at 4- Star Hotel in Pristina.
Day 2: Pristina–Gracanica Monastery (UNESCO) –Ulpiana-Gadima-Battle of Kosovo Monument-Pristina (1.5-hour drive) B-D
After breakfast we take a drive to visit the Monastery of Gracanica, a magnificent Orthodox Church built in two old structures by Stefan Milutin in 1321, a triumph of Byzantine architecture and part of the UNESCO-protected Medieval Kosovo Monuments. After that, we continue with the largest ancient archaeological site of Ulpiana, a pre Roman city in the province of Dardania, at the head of the Illyrian tribe of Dardanoi, also known as Justiniana Secunda, here have been discovered, evidence of Kosovo's ancient past. Continue to the most beautiful cave at Gadima village, a limestone cave also known as the Marble Cave. It was accidentally discovered by a villager cutting stone in 1966 and remains largely unexplored. After those visits drive to the Battle of Kosovo Monument dedicated to the battle of 1389 between the forces of the Balkan Alliance led by Prince Lazar against the Ottoman Army led by Sultan Murad I. The battle was fierce and both army leaders were killed. Then we move on to the Mausoleum of Sultan Murad I, who was the third Sultan in a row in the Ottoman Empire. After those visit drive back to Pristina and take a walking tour by visiting: Mother Teresa Cathedral considering it to be one of the largest Catholic Cathedrals in the Balkans. In front of the Cathedral is the public University campus of Pristina we take a visit to the National Library with its unique architecture, looking from a distance it looks like a bird nest built of iron mesh and Art Gallery. Then we continue walking on Mother Teresa boulevard, looking at the architecture and monuments that are on the boulevard, our guide will explain the history of the town. We continue to walk in the yard of the government and the parliament, explaining to you also how the government works and is elected, their policies for the economy of Kosovo, etc. In the end, we visit the National Museum of Kosovo and one of the Mosques from the Ottoman period, Jashar Pasha Mosque from 19th century, Fatih Mosque dating back to 1460 or Bazaar Mosque completed in 1389 making it the oldest building in the city. After the tour a Traditional Dinner and overnight at a 4-star hotel in Pristina.
Day 3: Pristina-Prekaz - Peja Patriarchate & Decan Monastery (UNESCO)-Gjakova- Prizren (4 -hour drive) B
After breakfast we continue to Prekaz. Kosovo has been for centuries a land of contrasts something which has been reflected in a troubled history ancient and recent. A testimony to this is the monumental complex of the Jashari family, at Prekaz, in honour of this family which in the recent 1999 conflict resisted till self-sacrifice of all members to give ethnic Albanians, a majority population in Kosovo the chance of self-determination. After these visits, we proceed to visit the Patriarchate of Peja constructed in the XIII century. It is composed of three small churches with beautiful frescoes. The complex of churches for its architectural and cultural values it represents is part of UNESCO. After this visit we drive throw city of Peja direction south Kosovo for next visit at: Monastery complex of Decan, part of Kosovo's UNESCO monuments. It is considered the largest medieval church in the Balkans and contains beautifully preserved fresco decorations. Then continue to Gjakova a town offering an old quarter called Çarshi full of old houses, shops, bars and the 16th century Hadum Aga Mosque. After those visits continue to Prizren the cultural capital of Kosovo and the second-largest city and best-preserved city in the country with cobblestone streets, beautifully crafted shops old houses, religious monuments such as the Cathedral of Our Lady of Perpetual Succour, Prizren's main Catholic church since 1870. The Mosque of Sinan Pasha was built-in 1615, and other national importance monuments were started the national awareness, we continue our visits by taking an easy hike through a narrow street to the City Castle which is located at the top of the city, 535 meters above sea level built-in 11th century AD, from there we enjoy the city landscape view, then we head down and visit the Albanian League of Prizren a historical and Ethnographic museum. Overnight at your 4-star hotel in Prizren.
Day 4: Prizren - Matka Canyon – Skopje / North Macedonia (approx. 3 hours' drive) B
After breakfast we drive to Matka Canyon, which is situated close to the capital Skopje, in one of the oldest artificial lakes in Macedonia and spreads over 5000 hectares making it one of the most popular natural destinations for nature lovers. In the canyon, there are 10 caves. It is also referred to as the Butterfly Canyon. There are 119 species of diurnal and 140 species of nocturnal butterflies, 77 species of Balkan endemic small butterflies and 23 other species which are new to the science. You will visit also the Monastery of St. Andrea. It is located near the canyon of the river Treska. Vrelo Cave Located on the right bank of the Treska River, Vrelo Cave was listed as one of the top 77 natural sites in the world in the New7Wonders of Nature project and made it to the semi-finals. Vrelo Cave has many stalactites and two lakes within it making this a very interesting site. Though the exact depth of the cave is unknown, some speculate that it could be one of the deepest underwater caves in the world. Drive to Skopje which is a modern, political, economic and cultural centre. Skopje, and especially the downtown, hides interesting sites that need careful attention: the old station, (a reminder of the earthquake of 1963) the memorial house of Saint Mother Teresa (Agnes Gonxha Bojaxhiu, winner of the Nobel peace in 1979, born in Skopje in 1910), Macedonia Square with numerous monuments like the monumental statue of Alexander The Great, the Stone Bridge, the Museum of Holocaust, the old bazaar, the church of St. Spas with the beautiful wood-carved iconostasis (19th century), the Daut Pasha Hammam, now an art gallery, one of the largest and finest examples of Ottoman architecture in the Balkans urban, Kapan an, (15th century), the Mustafa Pasha Mosque (15th century), After all this visits overnight and dinner at your 4-star hotel in Skopje.
Day 5: Skopje – Stobi - Popova Kula Winery - Ohrid (UNESCO)-(approx. 4 hours' drive) (B- Wine Testing & Lunch)
After breakfast we transfer to the famous Popova Kula Winery located just west of the town of Demir Kapija on the slopes of Veliko Brdo, (the Grand Hill). On the road we will stop for visit Stobi archaeological site, the most important excavation in Macedonia. This crossroad of ancient civilizations has left a rich legacy of antique theatres, palace ruins, brightly-coloured mosaics and religious relics for visitors to enjoy today. The city of Stobi is first mentioned in documents from the 2nd century B.C. However, archaeologists believe that the town had been inhabited at least 400 years earlier. Stobi became a rich and prosperous city due to its location on the crossroads of important trade routes. Popova Kula Winery is certainly one of the success stories of Macedonian viticulture and here it is sometimes possible to taste from the fermentation tanks wine varieties such as; Stanushina a local grape variety found only in the Tikves region as well as Temjanika, Zilavka and Vranac grown in the ex-Yugoslavia territories. We will enjoy wine tasting degustation in Popova Kula. Than drive to Ohrid for two overnights at your 4-star hotel
Day 6: Ohrid - St. Naum Monastery-Bay of Bones-Ohrid (UNESCO) - (approx. 1 hours' drive) B
After breakfast we take a short drive to Ohrid upper gate in order to make the planned visits as easy and attractive as possible. Visits include: Saint Sophia, Plashonik, Saint Panteleimon Church, the Holy Virgin of Peribleptos Church, and the old paper printing workshop. Also a panoramic trip with boat to see the best view of the city of Ohrid and Ohrid Lake. Some free time to explore by your own the old Bazaar and having lunch. Late afternoon we visit we visit: St. Naum Monastery, Naum was among the founders of the Pliska Literary School. Afterwards Naum worked at the Ohrid Literary School. He was among the first saints declared by the Orthodox Church after its foundation in the 9th century. After this vit continue by driving to the Bay of Bones. The slightly theatrical name – Bay of Bones – is a nod to the many animal remains and fragmented vessels that have been found here. On shore, there's a small, interesting exhibition of some of the relics, including a fascinating wall-sized photograph of the settlement foundations as they look now under the water. Overnight at your 4-star hotel in Ohrid
Day 7: Ohrid (UNESCO) – Mavrovo – St. Jovan Bigorski Monastery – Tetovo – Skopje (approx. 3.4 hours' drive) B
After breakfast we drive through the valleys of the rivers Crn Drim and Radika with views of the picturesque scenery of the canyons of the River Radika in the mavrovo National Park. We will continue to the astonishing St. Jovan Bigorski Monastery with a unique architecture deeply embedded in the rocks. Of special note is its vast carved iconostasis or altar screen carved by well-known Macedonian wood-carvers. Within the monastery there is a gallery of icons and liturgical objects. Lunch at Monastery Restaurant. Continue on to Tetovo one of the largest cities in Macedonia home to a majority ethnic Albanian population, to visit one of its most important monuments known as the Painted Mosque. The colourful mosque was originally built in 1438 and later rebuilt in 1833 by Abdurrahman Pasha. Most mosques of the time had sultans, pashas or other aristocrats financing their constructions, but the Painted Mosque, however, was financed by two sisters from Tetovo. More than 30,000 eggs were used to prepare the paint and glaze that went into the elaborate decorations. After visiting this exquisite example of Islamic art we continue on to Skopje for another overnight at your 4-star hotel.
Day 8: Skopje - Pristina International Airport (approx. 1.3-hour drive) or Skopje - Skopje International Airport (approx. 40 min drive) B
Free time till departure. We will drive you to Pristina or Skopje Airport according to your flight schedule and say goodbye to Kosovo and North Macedonia with a promise to keep the colourful memories that we have created together and wish you to visit us again. (End of our services).
Guaranty Prices for 2024
850 Euro per person sharing a double or twin room for 9 -10 participants
930 Euro per person sharing a double or twin room for 7 - 8 participants
975 Euro per person sharing a double or twin room for 5 - 6 participants
999 Euro per person sharing a double or twin room for 3 - 4 participants
1425 Euro per person sharing a double or twin room for 2 participants
1998 Euro for 1 participant in a double room
Single supplement = 120 Euro.
Please note: Single rooms will always be double or twin for single use.

Included:
- Airport transfers for individuals and groups with good condition a/c vehicle / Bus / Minibus - depending on the group size
- Transportation with good condition a/c vehicle / Bus / Minibus according to the program- we use transportation depending on the group size
- Toll road payments
- Tickets for boat trip to visit Vrelo Cave in Matka Canyon
- Tickets for a panoramic boat trip in Ohrid
- Experienced English speaking tour guide for the whole tour (for less than 6 people in the group will be only one person as guide/driver)
- Local guide in North Macedonia and Kosovo (at the sites that are required by law)
- Accommodation in very good standard hotel with breakfast 4* (B stands for breakfast in the daily program)
- One dinner in Prishtina according to the program (D stands for dinners in the daily program)
- One lunch with wine tasting at Popova Kulla, North Macedonia (L stands for Lunch/wine tasting in the daily program)
- All Entrance fees of the visits in Kosovo and North Macedonia
- Bottle of water per person per day on bus
- 24/7 assistance from Balkan Destination
- All taxes
Not Included:
- Flight Tickets
- Boarder taxes between countries. (none exist as of date of completion of this offer)
- Gratuities/Tip to Driver, Guide, hotel and restaurant staff.
- Everything else that is not mentioned in the "Includes" section
Best months for tours
This is a Private Tour. We recommend you booking this tour for one of the months: April, May, June, September and October. However, this tour can be booked also in other months as per your request, we arrange the tour during the 12 months of the year, with some limitation during the winter time.
Cancellation Policy
Payment Conditions for Group Departure dates, for clients that book directly at our website.
1.1. THE CLIENT is required to pay Balkan Destination a deposit of 30% of the total amount at the moment he/she book the tour as per departure dates or Private tour (FIT) at our website.
1.2. The remaining 70% of the total amount must be paid to Balkan Destination LTD, no later than 30 days prior to start date of services of this tour group departure or Private (FIT) tour.
1.3. If you book this tour within 30 days before the tour starts according to the group departure dates or as per your departure date as a private (FIT) tour, we will require from you to pay 100% whole amount before the tour starts.
Cancellation Policy for Group Departure dates and Private Tours
For group tours of 6 people or more, the following cancellation policy will apply:
a. If the reservation is cancelled/amended 45 days or more, prior to the arrival date, then a full refund will be given, minus a bank transaction charges.
b. If the reservation is cancelled/amended 44 to 30 days, prior to the arrival date, a 10 % penalty of the total amount will apply.
c. If the reservation is cancelled/amended 29 to 21 days, prior to the arrival date, a 30 % penalty of the total amount will apply.
d. If the reservation is cancelled/amended 20 to 15 days, prior to the arrival date, a 50 % penalty of the total amount will apply.
e. If the reservation is cancelled/amended 14 to 7 days, prior to the arrival date, a 70 % penalty of the total amount will apply.
f. If the reservation is cancelled/amended less than 7 days prior to the arrival date a non-refund will apply.
g. In case of no shows or early interruption of services a strict non-refund rule will apply.
Cancellation for FIT/Individuals private bookings. FIT tours of 5 participants or less which have been confirmed paid and Invoice settled, can be cancelled without penalty up to 10 days prior to arrival date. Cancellations after this deadline will be charged 100% in full. Bank transfer for refunds will be the recipients' responsibility.
Balkan Destination reserve the right to cancel any of the published tours on our site only according to fixed dates that are published for groups. When there are not enough participants on the relevant dates, in such cases, we may cancel the departure date by notifying the clients that already booked in a written notice, no later than 30 days prior to the start of the tour departure date. In such cases when we cancel a departure due to insufficient participants on the due date, the clients will be refunded all the money 100 % they have paid to us in total.
Total number of reviews:
Average stars of reviews:
Your review