Grand tour of Kosovo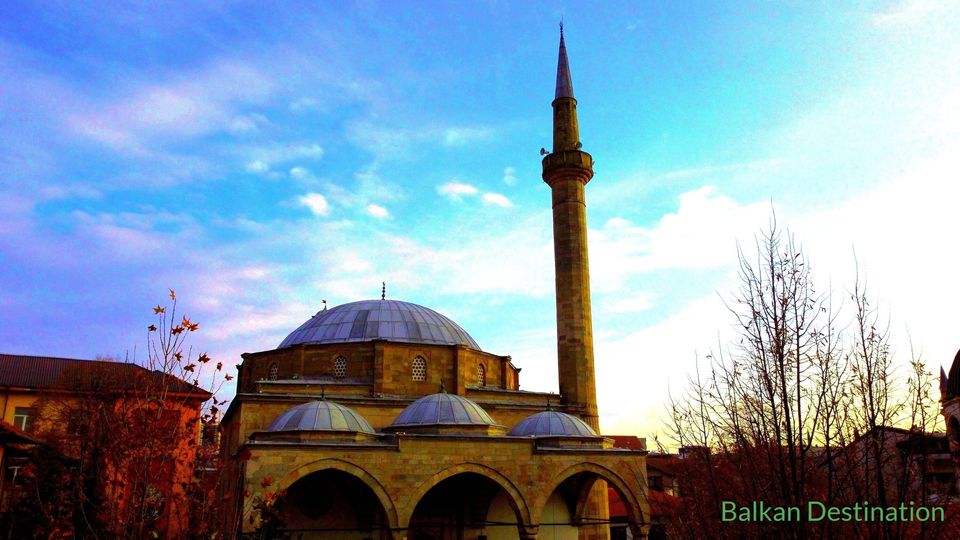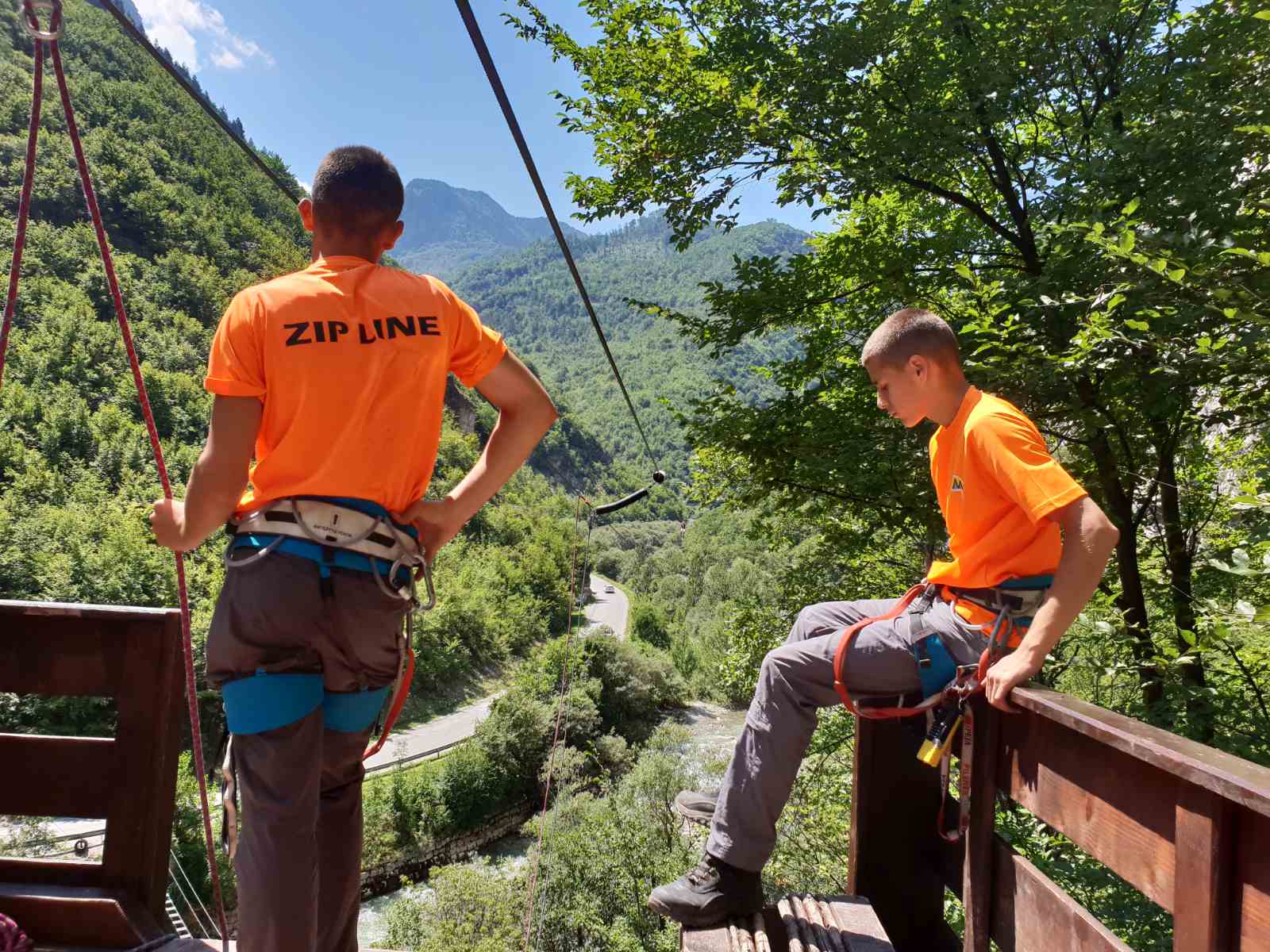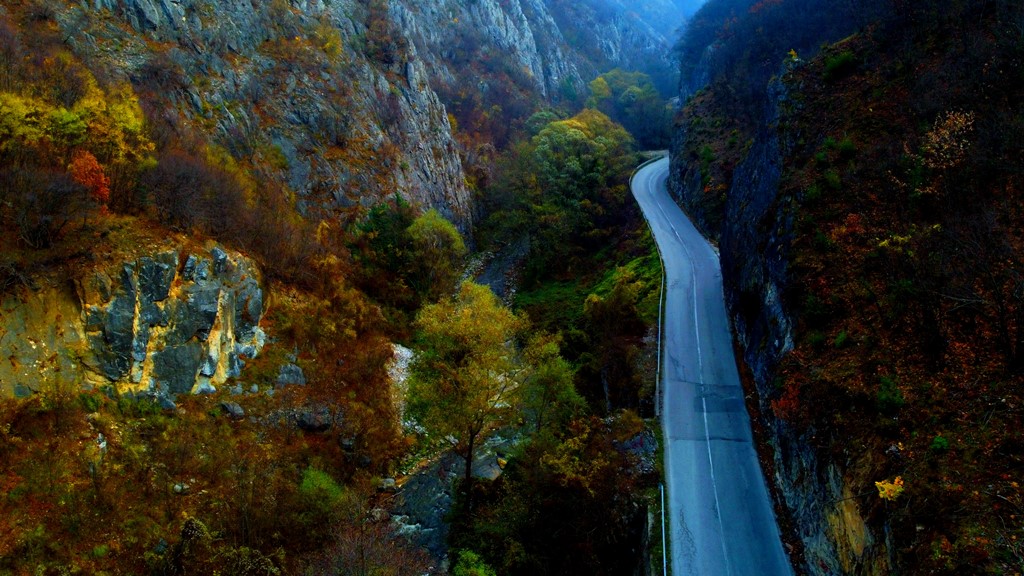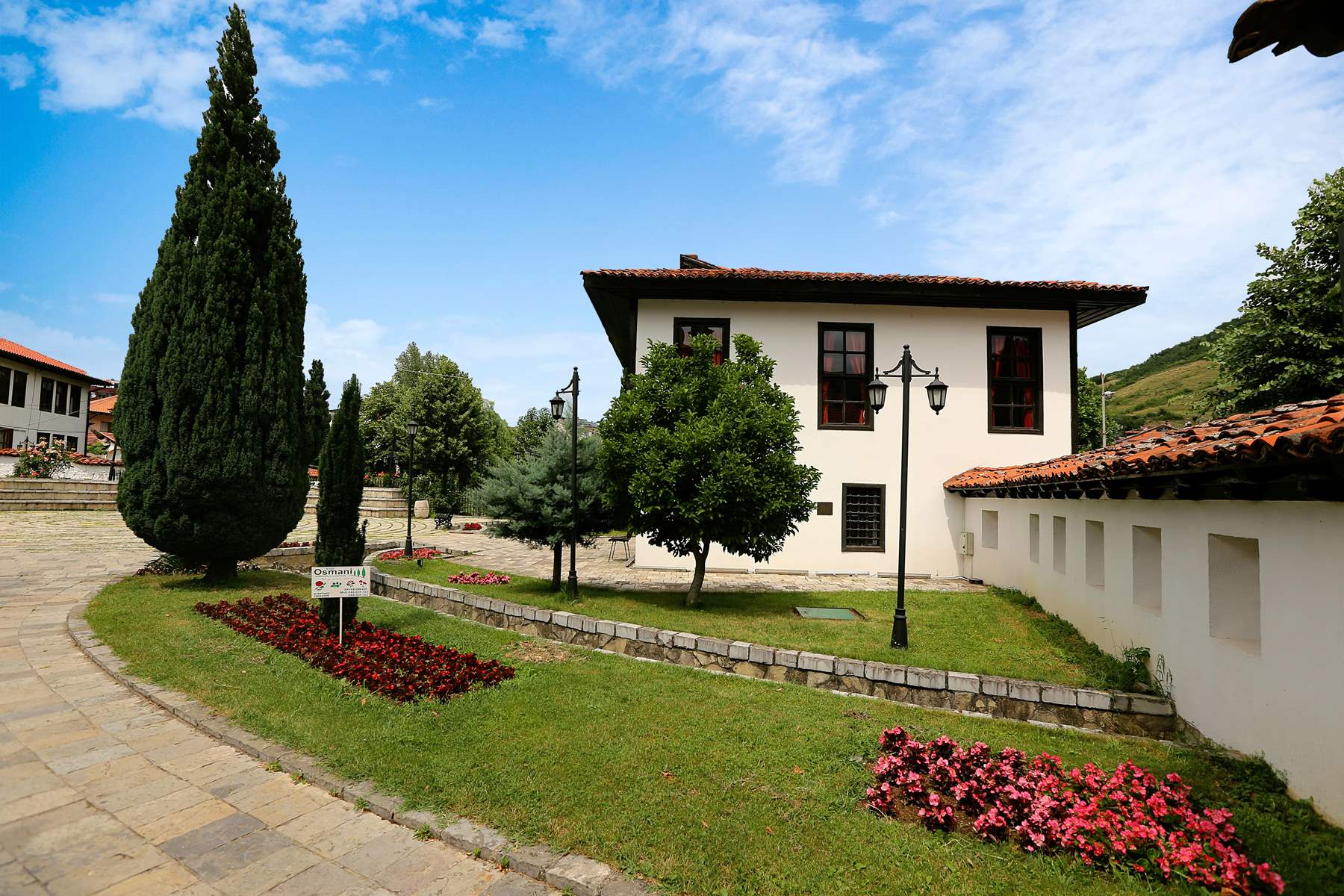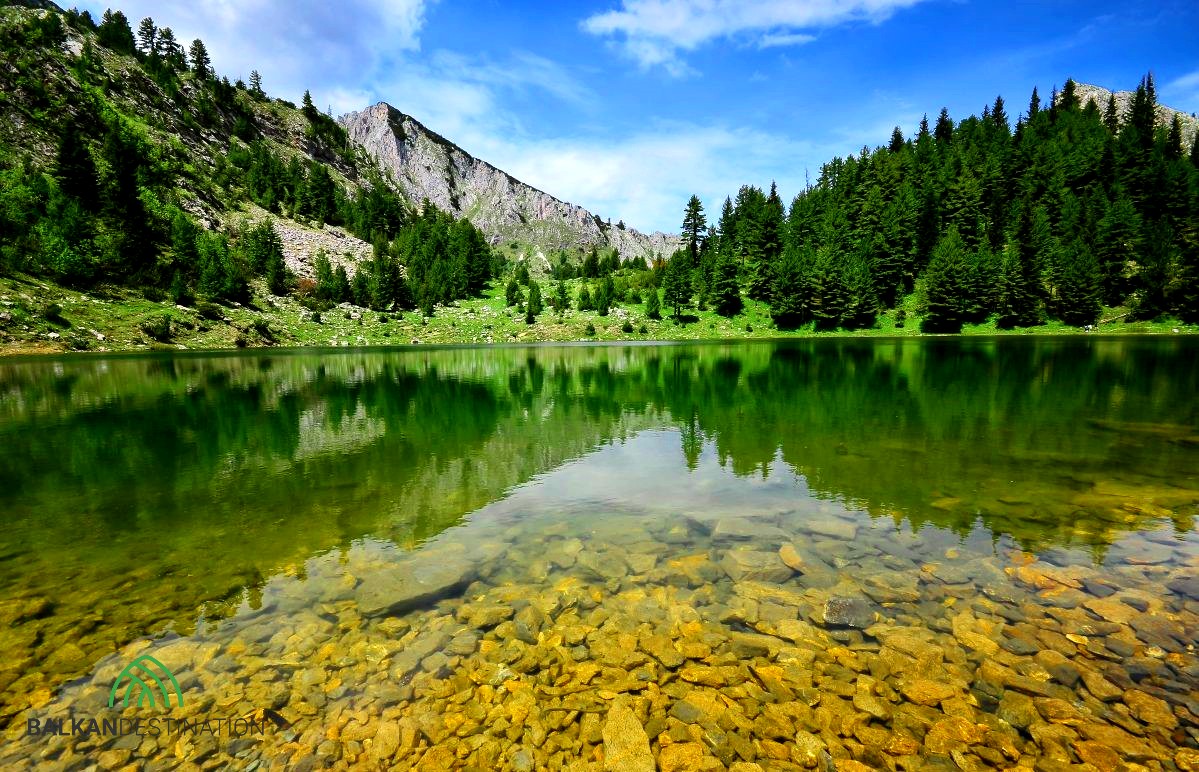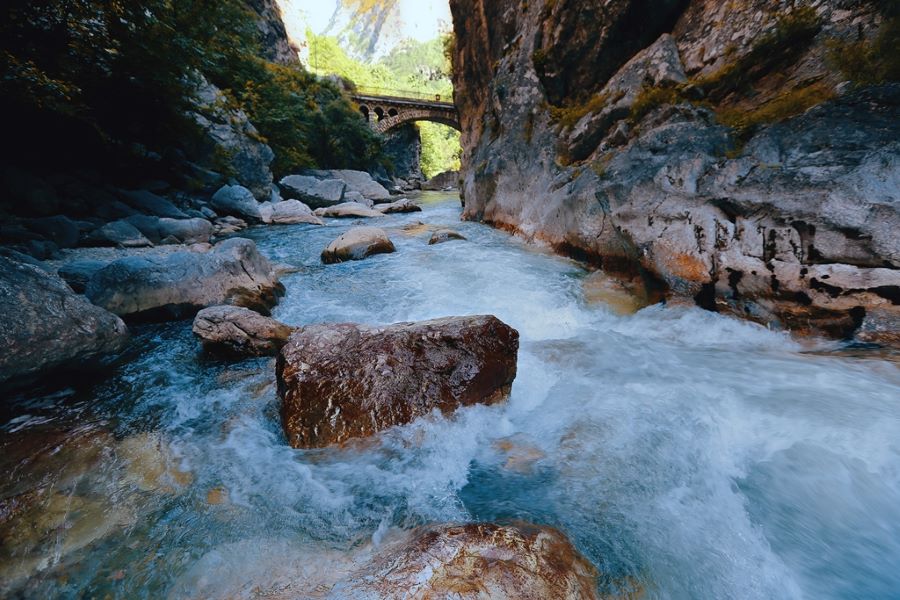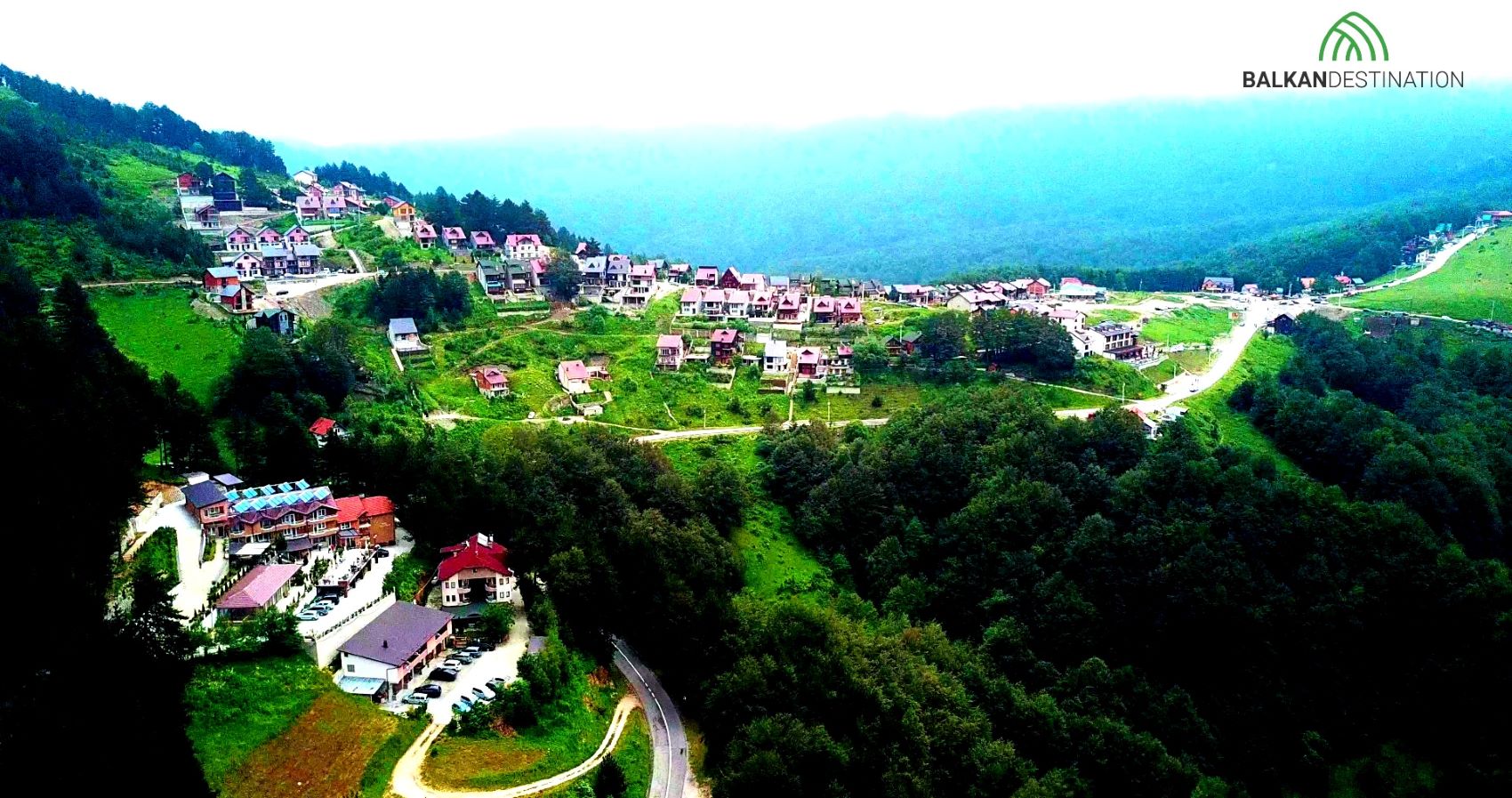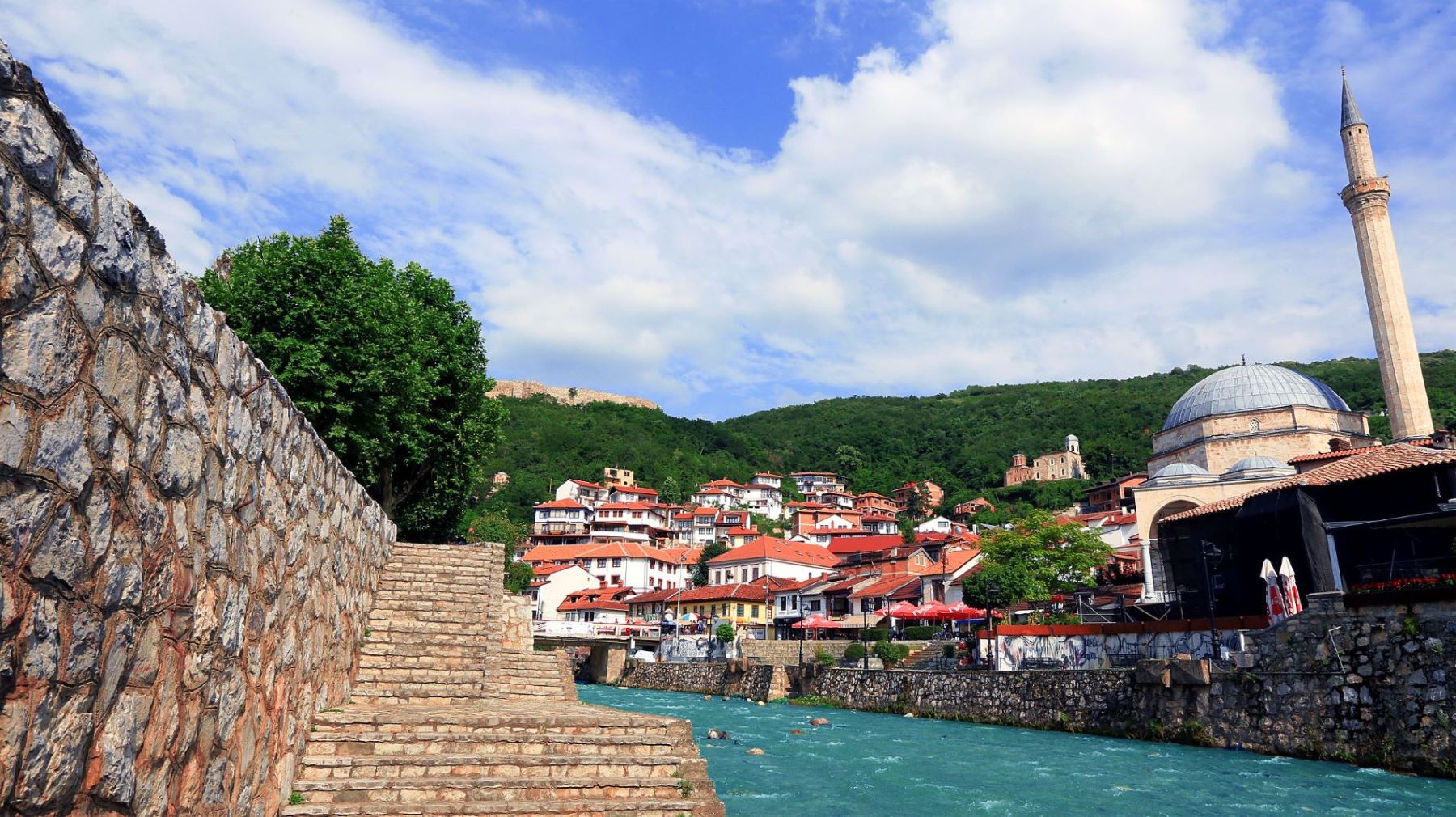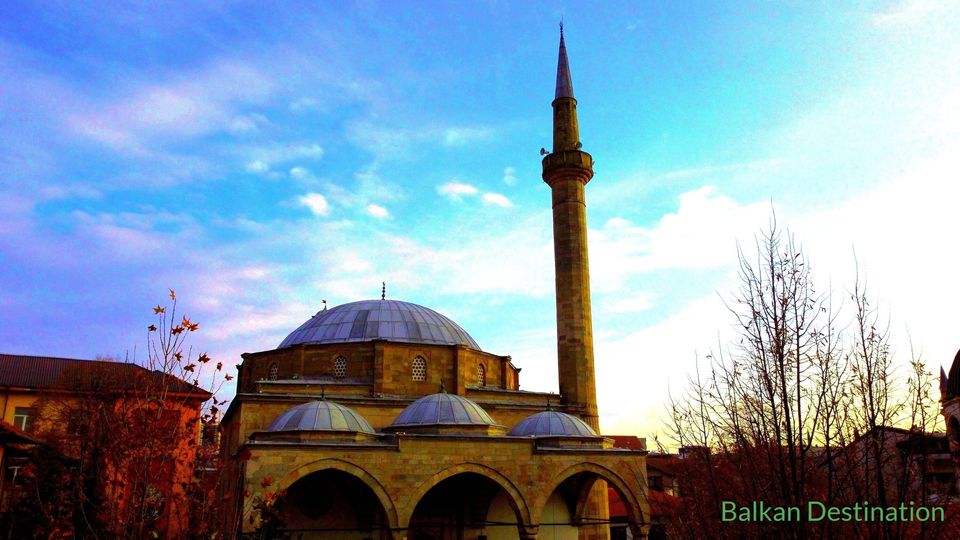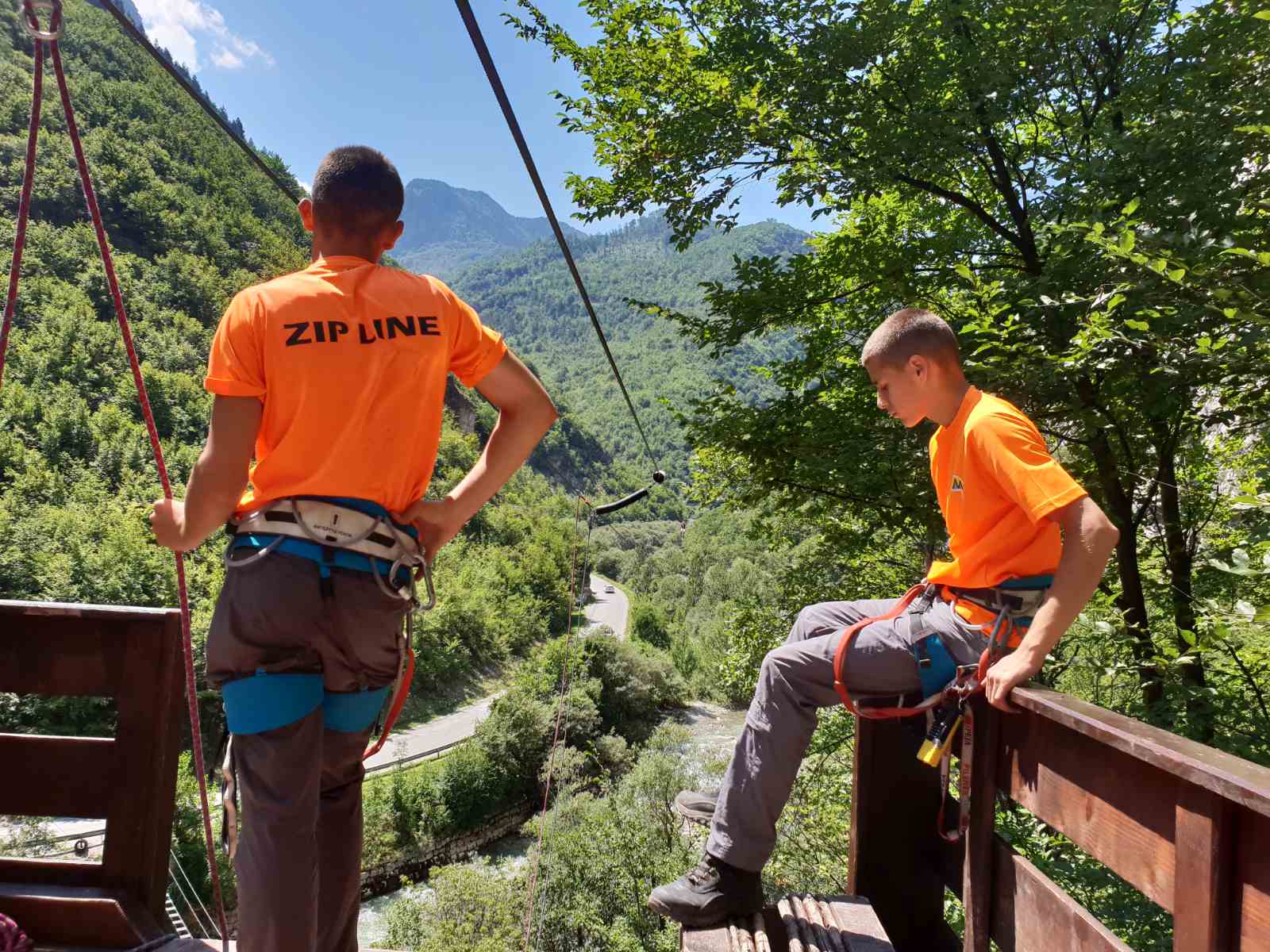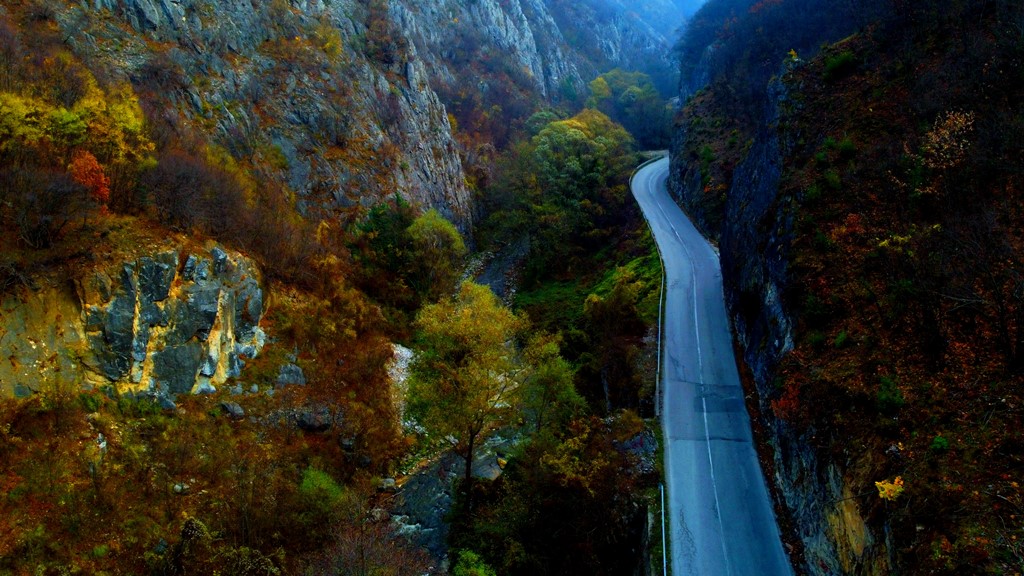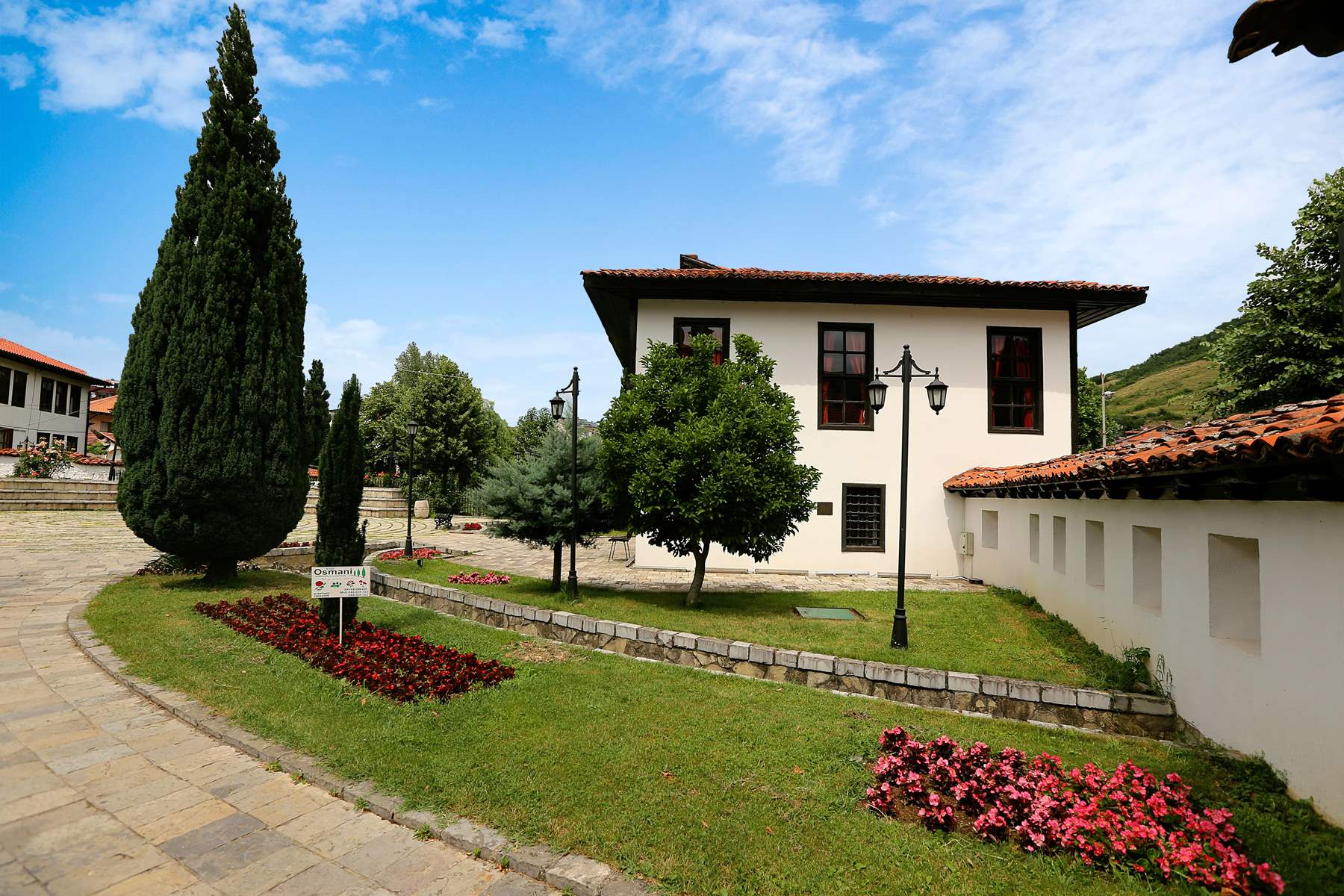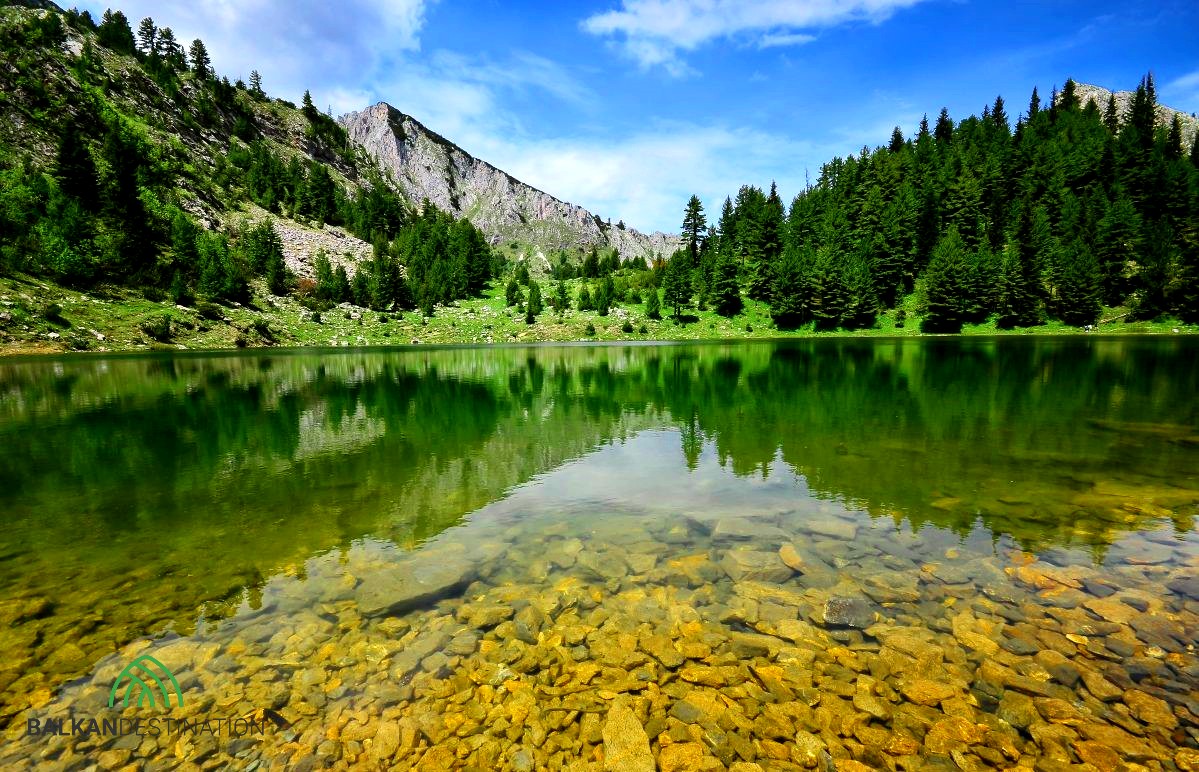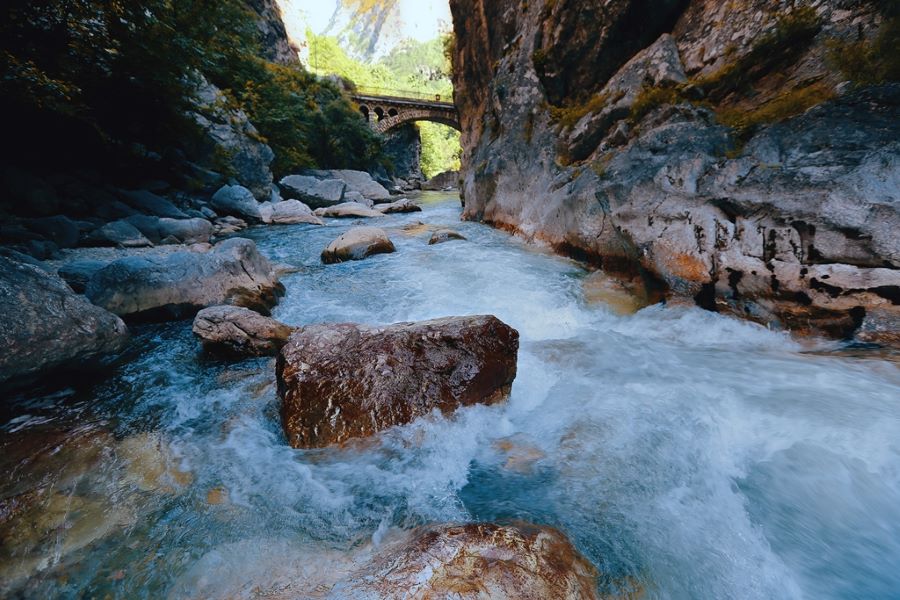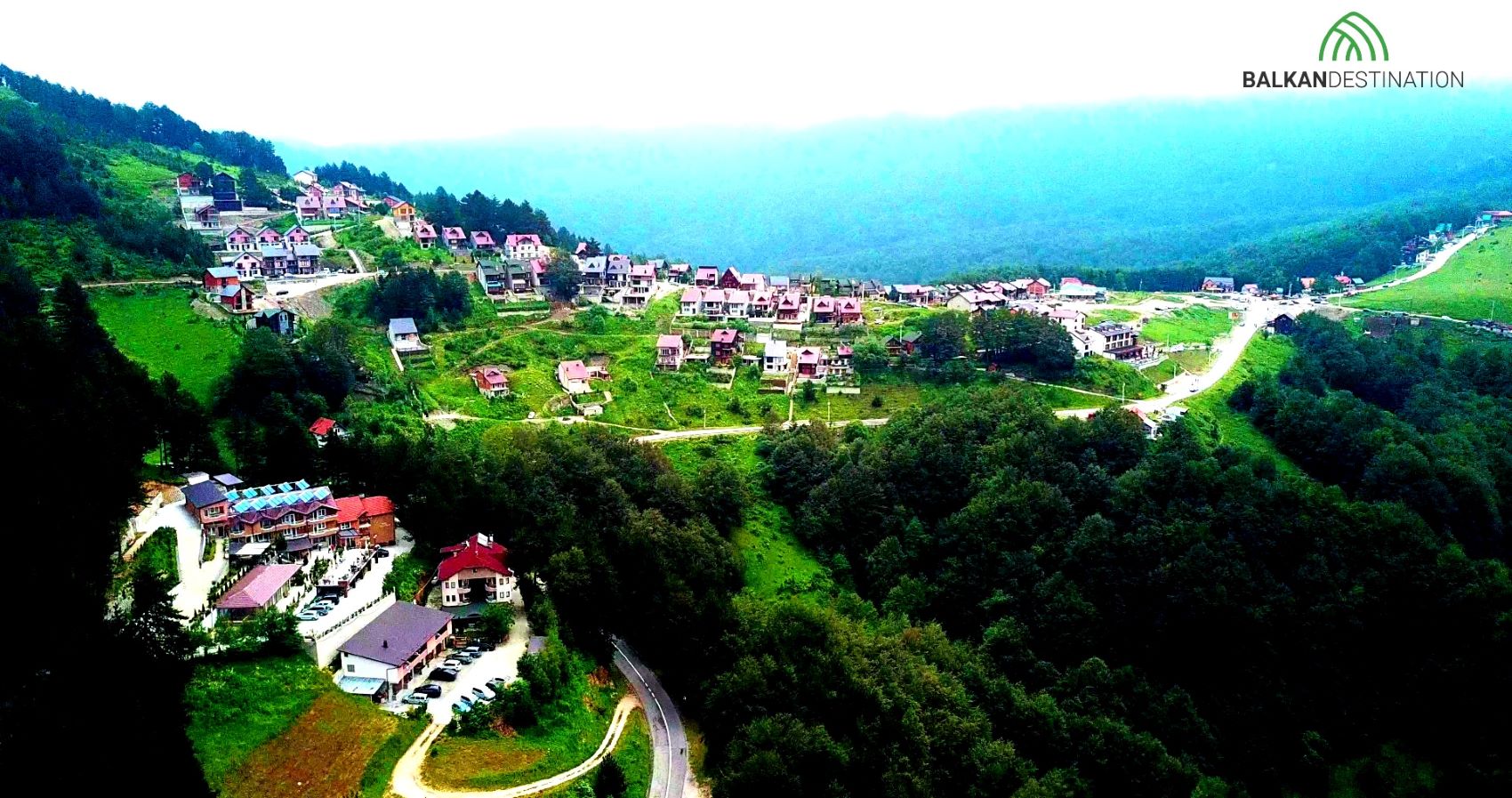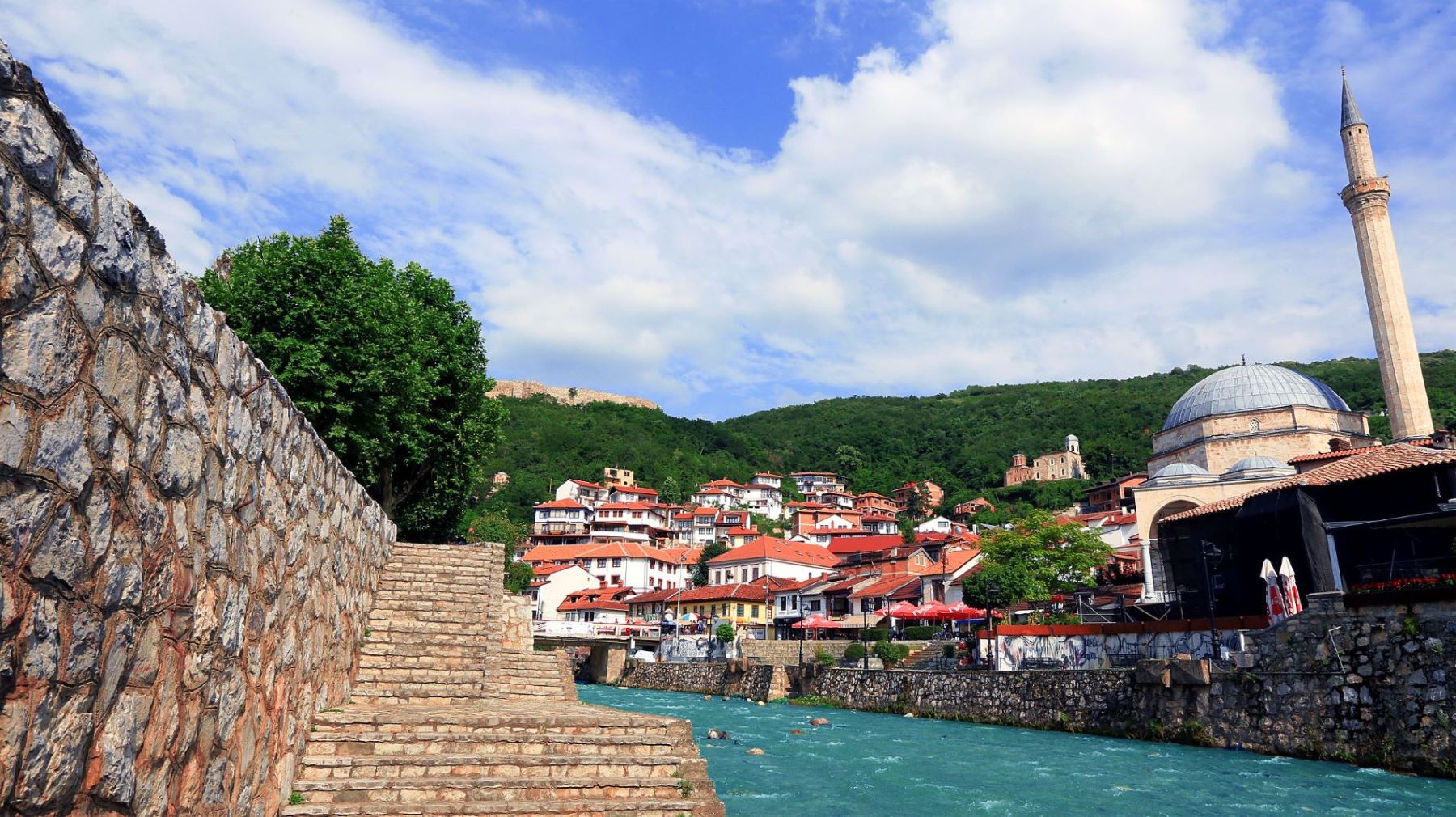 Click here for help

From 830 €
Your Package Price
Day 1: Pristina Airport – Pristina (30 min. driving time) D
We welcome you at Prishtina International Airport and we head to Pristina the Capital of Kosovo, which is the main administrative and cultural center in the country. We check-in at the hotel and take a walk throughout the city visiting some of the main attractions like the "NEW BORN" monument which is becoming the symbol of Independence, Zahir Pajaziti monument and square, the Mother Teresa Monument and Boulevard, the Monument of Scanderbeg (Albanian National Hero), the Clock Tower, Kosovo Government buildings, the National Library, National Museum. In our particular interest are the Ottoman period mosques of Pristina with probably the most beautiful, being the Fatih Mosque dating back to 1461 during the golden era of Sultan Mehmet II. Its huge ceiling domed cupola crowns a splendidly painted floral interior of Arabesque design. Nearby is Pristina's oldest building, the Çarshia Mosque completed in 1389. We continue our visit to the Ethnographic Museum situated in a typical Ottoman architecture house, beautifully stocked with original artifacts which testify to the traditional way of living of the people in Kosovo. Overnight in Prishtina.
Day 2: Pristina- Germia-Bear Sanctuary-Gracanica monastery(UNESCO)-Pristina(5 hours easy walking) B,L,D
After breakfast, we head to Germia National Park, considered the lungs of this city and from there we start our walking tour through the beautiful forest and landscape. Our walk leads us to the Bear Sanctuary, a place with a 16-hectare area and a home for 19 brown bears, which previously were held locked in cages by their owners to amuse people in restaurants or private zoos. After we enjoy watching this magnificent and innocent creature, on the opposite side is Badovci Lake which is one of the major drinkable water suppliers for Pristina city but also an attractive place to do kayaks. After late lunch at Bear Sancturay, we take a short drive ahead to visit Gracanica Monastery a superb Orthodox Church built by king Stefan Milutin in 1321 within two remaining structures of an older church and part of the Kosovo Medieval Monuments protected by UNESCO. After that, we continue with the largest ancient archeological site of Ulpiana, a Roman city in the province of Dardania, at the head of the Illyrian tribe of Dardanoi, also known as Justiniana Secunda has been discovered, evidence of Kosovo's ancient past. After these visits, we drive to Pristina for Overnight.
Day 3: Pristina- Ballaban / Batllava Lake - Pristina (1 hours driving time and approx. 4.5 hours easy horse riding)B,L
After breakfast, we head to the Gollak mountain range, our stop will be in the village of Ballaban after 30 minutes drive from Pristina, and from here the riding tour will start. Once you are given horse riding instructions, the riding adventure will begin in the Gollak Mountains where you will also ride near Batllava Lake. A Lunch in one of the best Restaurants at Batlava Lake will be provided for you. After this wonderful day, we will return to Pristina for overnight.
Day 4: Pristina- Gadime Cave-Prevalla - Prizren (3.3 hours driving time) B, L, D
After an early breakfast we head to Prevalla on the way we make a quick visit at Gadima Cave, a karst limestone cave known as Marble Cave. It was discovered by chance by a villager cutting stone in 1966 and remains largely unexplored. We walk you around the cave and see the rocks in magnification formations. During our journey to Prevalla, we pass through beautiful Sharri Mountains a breath-taking landscape. Sharri Mountains known as Albanian Alps it is located and shared between Kosovo, Macedonia and Albania as a meeting point of this three countries is the Korabi Mountain. Sharri Mountains is distinguished by botanical, fauna, ecological, recreational, sportive, educative and cultural values. Sharri Mountains is extremely rich and varied in landscape offering the perfect place for nature lovers with twenty five lakes in the altitude 1900 m above sea level, almost 2000 plant species, with 30-40 of them belonging to European and world endangered plant species, and a rich fauna which make this area a great place to visit. We will be able to drive through canyons, admire hills of varied forms, of mountains and forests in a day full of changing landscapes and colours. After we arrive to Prevalla which is located in the Sharri Mountains and with one of the highest peaks, Grand Rudoka "Rudoka e Madhe" (2658m) which is located between Kosovo and Macedonia, surrounded by several peaks with almost the same altitude. Our hike begins at Prevalla with an altitude of 1540 m. During the hike, it can be experienced three different climates on the same day and it is often snow-covered from November to May. After hiking we drive to your hotel for overnight where we enjoy the traditional food and especially the well-known Sharri Mountain chees. Dinner and overnight in Prizren.
Day 5: Prizren - Rahovec – Gjakova (1.10 hours driving time) B, L, D
After breakfast, we start a walking tour of Prizren the cultural capital of Kosovo and the second-largest city and best-preserved city in the country with cobblestone streets, beautifully crafted shops old houses, religious monuments such as the Cathedral of Our Lady of Perpetual Succour, Prizren's main Catholic church since 1870. The Mosque of Sinan Pasha was built-in 1615, and other national importance monuments were started the national awareness, we continue our visits by taking an easy hike through a narrow street to the City Castle which is located at the top of the city, 535 meters above sea level built-in 11th century AD, from there we enjoy the city landscape view, then we head down and visit the Albanian League of Prizren a historical and Ethnographic museum. Afterward, we drive through Rahoveci fields of grapes which you can be forgotten and think you are in Tuscany where we have lunch and a wine test. On the main road to Gjakova, it is the Fshajt Bridge, 30 meters high from the river lever and it is located in the Fshajt village which crosses over the White River. The bridge, which is at the southern end of a fantastic gorge, is a very popular place during the summer for its organisations such as camping and jumping competitions from this bridge in the water running down, here you can also cross the river by walking on an iron bridge created for walking on the top of the river which gives you extraordinary adrenaline. This bridge is called the Tibetan Bridge. Because of her height and the interest that this jumping competition has across the Balkans, it has the same reputation as jumping competitions at Mostar Bridge in Bosnia and Herzegovina. Continuing not far from Fshajt Bridge is an Ottoman-era bridge 190 meters long, along the Erenik River. A stone bridge with 11 arches dating from the 15th century, and is named after the renovations made in the 18th century, financed by local artisans now it is known as Tailors Bridge. After visiting this bridge we continue to the city of Gjakova and visit the old quarter called: Çarshi full of old houses, shops, bars, and the 16th-century Hadum Aga Mosque. Dinner and overnight at Çarshia e Jupave or similar a stone tower converted to a hotel.
Day 6: Gjakova- Decan monastery- Patriarchate of Peja – Rugova Valley (2hours driving time) B, L, D
After breakfast, we proceed to Peja, on the road we stop at The Monastery complex of Decan considered the largest medieval church in the Balkans and contains the most extensive beautifully preserved fresco decorations. It is one of the most important parts of the Medieval Monuments of Kosovo under the protection of UNESCO for their importance in the preservation of World Heritage. This monastery was constructed by king Stefan Urosh and later buried in the chapel along with his son Stefan Dushan. Interesting is the fact that the catholicon has striking similarities to a roman catholic church which can be explained by the fact that its architect was a Franciscan monk from the Montenegrin town of Kotor, where he was in contact with obvious architectural influences from Venice. Afterward, we continue to the Patriarchate of Peja a spiritual seat and mausoleum of archbishops and patriarchs. Constructed in the XIII century, it is a complex of small churches adorned with frescoes. The complex of churches for the architectural and cultural values it represents is part of UNESCO. Afterward, we head to Peja town for lunch at a traditional Restaurant. After lunch, we head to experience the Zip Line which is the 7th biggest in the world, after we experience the Zip Line we continue to "Via Ferrata," the first of its kind in the Balkans. A vertical rock face of 100 meters is perfect for experiencing the thrill of rock climbing in a controlled environment. Hiking and climbing along the cables and wires offer a spectacular view over the city of Peja and the Rugova Gorge. Note: The Via Ferrata is done with professional equipment provided, trained guides, and advanced construction supported by Italian professionals with extensive experience in the Italian Dolomites. No rock climbing experience is required. There are metal steps installed in the rock face making it a doable climb for just about anyone. We dine and overnight at Boge.
Day 7: Boge / Rugova Valley - Kuqishte - Liqenat- Pristina (4 hours of moderated hiking and 3h driving)B,L,D
Today after breakfast we will a do short hike at Rugova Mountain, this hike will take approximately 4 hours round trip. During this hike, you will see fascinating views of the Rugova Mountains. We start our tour from Boge village, first we take a short drive approx. 30 minutes to Kuqishte and from there we take a moderated hike to visit the beautiful glacial lake, in local language is known as "Liqenati" which is 1900 m above sea level and does not dray all the summer. This lake is located on the border between Kosovo and Montenegro and 30% of the lake belongs to Montenegro. After this wonderful day, we drive to Pristina for dinner and overnight.
Day 8: Pristina – Pristina Airport (0.30 minutes driving time) B
Free time till departure.
We will drive you to Pristina Airport according to your flight schedule and say goodbye to Kosovo with a promise to keep the colorful memories that we have created together and wish you to visit us again. (End of our services)
Prices
€830 per person sharing a double or twin room for 9-10 participants
€885 per person sharing a double or twin room for 7-8 participants
€980 per person sharing a double or twin room for 5-6 participants
€990 per person sharing a double or twin room for 3- 4 participants
€1330 per person sharing a double or twin room for 2 participants
€ 2185 for 1 participant in a double room
Single supplement = €115. (Single rooms will usually be double or twin for single use.)
Includes:
Transfers from and to the airport with A/C vehicle

Accommodation in good 4* hotels

All transportation according to the program with A/C vehicle

Guide /driver for all tour according to the itinerary, (only for min 6 pax drive and guide are separate people)

Breakfasts from day 2 to day 8

5 Lunches in total ( 2 lunches taken away during the hike, 1 wine testing+lunch and 3 lunches in traditional restaurants)

6 Dinners in different restaurants with traditional food

1 Glass of Wine, Beer, or Soft drink with every meal

All entrance fees for places mentioned in the Itinerary

Bottle of water for each day during the tour per person

Activities, equipment as per program (hiking, caving, rock Climbing)

Local Guide in specific places

24/7 assistance from Balkan Destination

Taxes
Excludes:
Flight Tickets

Insurance

Souvenirs and personal items

Gratuities to guide and driver

Everything not mentioned in the "Includes" section
Extra Services:
Pre or Post Tour night prices at Hotel Parlament or Similar:
Single room: 65 €
Double room: 80 €
Private transfer from Pristina to Pristina Airport or vice versa for Pre or Post Turing:
1- 3 pax - € 45.00 per transfer
Best months for tours
We recommend you booking this tour for one of the months: March, April, May, September or October. However this tour can be booked also in other months as per your request, we arrange the tour during the 12 months of the year.
Cancellation Policy
For group tours of 6 pax or more, the following cancellation policy will apply: a. If the reservation is cancelled/amended 30 days or more, prior to the arrival date, then a full refund will be given, minus a bank transaction charges. b. If the reservation is cancelled/amended 29 to 21 days, prior to the arrival date, a 30 % penalty of the total amount paid will apply. c. If the reservation is cancelled/amended 20 to 15 days, prior to the arrival date, a 50 % penalty of the total amount paid will apply.d. If the reservation is cancelled/amended 14 to 7 days, prior to the arrival date, a 70 % penalty of the total amount paid will apply. e. If the reservation is cancelled/amended less than 7 days prior to the arrival date a non-refund will apply. f. In case of no shows or early interruption of services a strict non-refund rule will apply. g. A maximum reduction of 10% of the total number of rooms booked can be reduced until 7 days prior to group arrival date. 2.1 Cancellation for FIT/Individuals bookings. FIT tours of 5 participants or less which have been confirmed and Invoice settled, can be cancelled without penalty up to 7 days prior to arrival date. Cancellations after this deadline will be charged 100% in full. Bank transfer for refunds will be the recipients' responsibility. Balkan Destination reserve the right to cancel any of the published tours on our site only according to fixed dates that are published for groups, when there are not enough participants on the relevant dates, in such cases, we may cancel the tour for participants by notifying them in a written notice, no later than 21 days prior to the start of the tour. In such cases when we cancel a tour due to insufficient attendance on the due dates, the client or clients will be refunded the money they have paid to us in total.
Total number of reviews:
Average stars of reviews:
Your review